Home Office increases support for trafficking victims after lawyers argue rates are 'discriminatory'
Move comes after legal challenge reveals Chinese woman said to have been subjected to 'horrific' sexual exploitation was unable to afford shoes for her child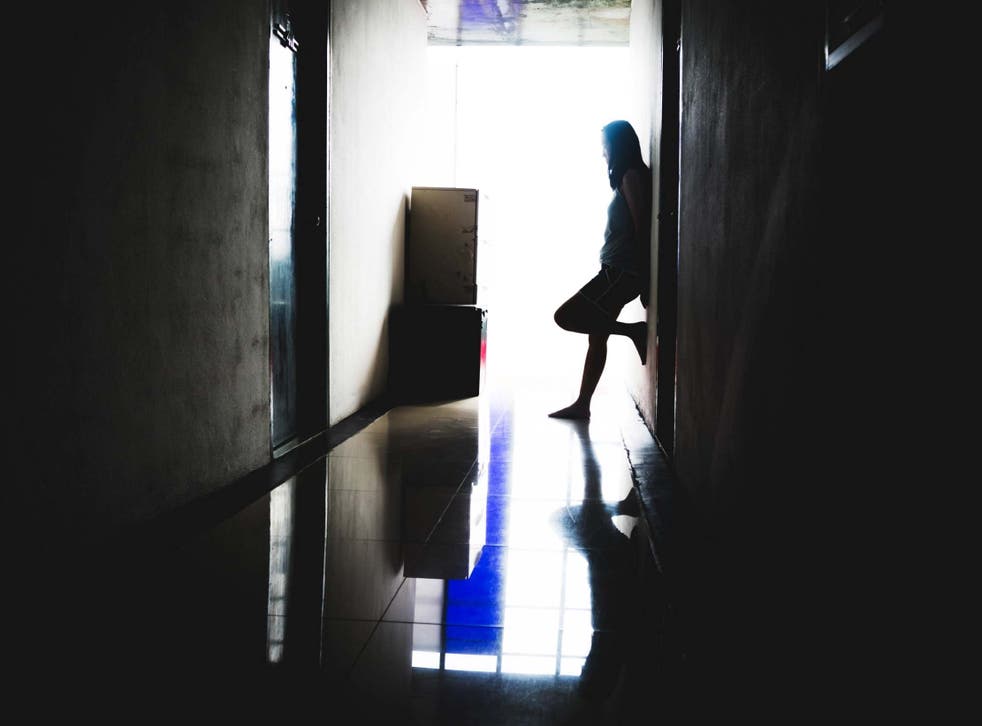 The Home Office has increased support for suspected modern slavery victims after facing a legal challenge claimed the current levels were discriminatory and left vulnerable mothers unable to afford basic essentials.
Lawyers brought a judicial review against the department in April to challenge the fact that a significantly lower level of financial support is provided to victims of trafficking who are pregnant or have children and do not claim asylum, compared with victims of trafficking who claim asylum.
The claimant in the case, a Chinese woman who is said to have been subjected to "horrific" sexual exploitation, had been unable to afford basic supplies for her newborn child, including baby shoes, toys, spare bedding, a changing mat and nail clippers, with the £20.50 in weekly support she she was receiving for the baby.
Before the new changes came in on Wednesday, potential modern slavery victims going through the National referral Mechanism (NRM) who were pregnant or had children and were also claiming asylum were receiving almost double the amount of support as those who had not claimed asylum – at £107.75 and £55.50 per week respectively.
Duncan Lewis Solicitors, which brought the judicial review, argued that is was "inadequate" to meet the recovery needs of the victims who are pregnant or have children, and that the different levels of support discriminated against victims of trafficking who were not asylum seekers.
Home secretary Priti Patel subsequently confirmed that from 1 July, the subsistence rates for non-asylum seeking victims of trafficking would be increased to bring them in line with those who have claimed asylum.
Informing her stakeholders of the change, which the Home Office said was unrelated to the judicial review, Ms Patel wrote: "This change is the first step in delivering a need-based financial support policy. Over the coming months, the Home Office will engage with Victim Care Contract Providers and key stakeholders and make further improvements to the current system to ensure the financial support is focused on individual victims' needs, including helping victims to transition to other more suitable services to help aid recovery."
Shalini Patel, the solicitor who brought the challenge, said: "For victims of trafficking this period brings back memories of long-term trauma. A number of women are pregnant when they enter the NRM and a number of those fall pregnant as a result of sexual exploitation.
"To have discriminated against this extremely vulnerable group for so long has been another shameful chapter in the government's treatment of trafficking survivors. I am glad this challenge has brought about a long-term change."
Paul Blomfield, Labour MP for Sheffield Central, said the decision to increase the rates was a "welcome move", but that it was "disappointing" that the Home Office had to be forced to act through a legal challenge.
"The government has often claimed to be a world leader on modern slavery, but too often its policies fall short," he said.
"The increased level of support – in line with asylum seekers – is still extremely low. I hope that, as part of the 'cultural change' promised by the home secretary, the policy in this area is reviewed more broadly."
Tamara Barnett, director of operations at the Human Trafficking Foundation, echoed his remarks, saying the move was welcome, but that it shouldn't require "expensive court cases to reach these decisions".
Modern Slavery in the UK

Show all 13
"For too long the NRM and systems meant for supporting victims of modern slavery have been far too arbitrary, bureaucratic and frankly unfair. There is such a lottery in terms of outcomes and this is a step towards tackling this uneven system," she added.
"I hope the Home Office will recognise that there are short-term costs but long-term benefits to creating a genuine needs-led and outcome-focused system that helps survivors, who have experienced terrible trauma, to recover and then rebuild their lives."
The Home Office has been approached for comment.
Register for free to continue reading
Registration is a free and easy way to support our truly independent journalism
By registering, you will also enjoy limited access to Premium articles, exclusive newsletters, commenting, and virtual events with our leading journalists
Already have an account? sign in
Register for free to continue reading
Registration is a free and easy way to support our truly independent journalism
By registering, you will also enjoy limited access to Premium articles, exclusive newsletters, commenting, and virtual events with our leading journalists
Already have an account? sign in
Join our new commenting forum
Join thought-provoking conversations, follow other Independent readers and see their replies