Home Office urged to disclose nationalities of people referred to Windrush taskforce
'Government should not be allowed to cover this up,' says MP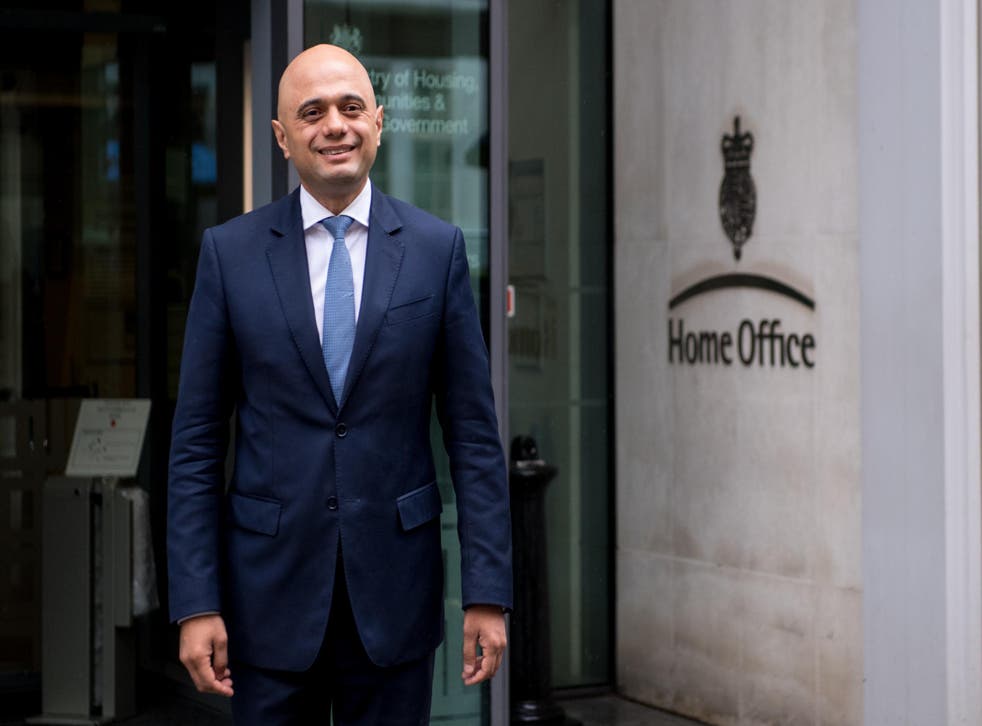 The Home Office has been accused of covering up the true scale of the Windrush scandal after it emerged that British citizens from non-Caribbean countries have also been affected.
The Independent revealed yesterday that dozens of people born in India, Pakistan and Ghana have been referred to the Windrush taskforce after being affected by the government's "hostile environment" immigration policy.
But the government has still failed to reveal how many have been caught up in the crisis – prompting politicians and campaigners to call on ministers to reveal a nationality breakdown of those affected.
Virendra Sharma MP, chair of the Indo-British All-Party Parliamentary Group, said: "The Windrush scandal cuts across all communities and reinforces the idea that Britain is unwelcoming to migrants.
"What is so shocking is that these migrants were invited here 40 years ago, have paid taxes, contributed to society and made a home here, but are now being told they don't belong.
"It isn't just Caribbean families being torn apart, but Indian, Pakistani and Bangladeshi too, all of them are British and should be welcome.
"That is why I have called on the Home Office today to release the details of the nationality breakdown of those referred to the Windrush taskforce. The government should not be allowed to cover this up."
The Joint Council for the Welfare of Immigrants (JCWI), which has supported a number of Commonwealth citizens from countries other than the Caribbean, has also backed the demand.
Chai Patel, policy director at the charity, said: "From the beginning the government has attempted to paint a systemic failure of the 'hostile environment' as a narrow issue affecting only a few people.
"Every passing day provides more evidence that problems are widespread. It is essential they are transparent and start to properly monitor their immigration system."
It comes after it emerged that in dozens of cases of alleged discrimination, British citizens from Commonwealth nations outside the Caribbean who had been left stranded abroad or threatened with deportation – prompting warnings that the Windrush fiasco was the "tip of the iceberg".
In one case, 73-year-old Indian grandmother Raj Rani Bhanote, who has lived in the UK for 55 years, was stranded in the US for four days after being blocked from boarding a plane back to Britain.
In another, a 65-year-old Indian man who was born in Uganda and became a British protected person after fleeing persecution to the UK in 1972, has been told he cannot work due to issues with his immigration documents.
Shadow home secretary, Diane Abbott, said one of her constituents, of Ghanaian descent who has been in Britain for over 50 years, had recently contacted her after being threatened with deportation.
UK news in pictures

Show all 50
A Home office spokesperson said: "The Home Office has published guidance which makes it clear that the dedicated taskforce will help anyone, of any nationality, who was lawfully settled in the UK before 1988 to get the documentation they need to demonstrate their existing right to be here.
"The Home Secretary has also confirmed that Commonwealth nationals who arrived before 1973 and children who joined them before they turned 18 will be able to apply for citizenship for free.
"The vast majority of referrals to the taskforce have been people originally from the Caribbean."
Join our new commenting forum
Join thought-provoking conversations, follow other Independent readers and see their replies