Home Office outsourcing to 'exploitative' contractor must be reviewed, say MPs and lawyers
Calls for investigation into outsourced immigration services after The Independent revealed Home Office profits on UK visas surged by millions of pounds a week under private firm accused of exploiting applicants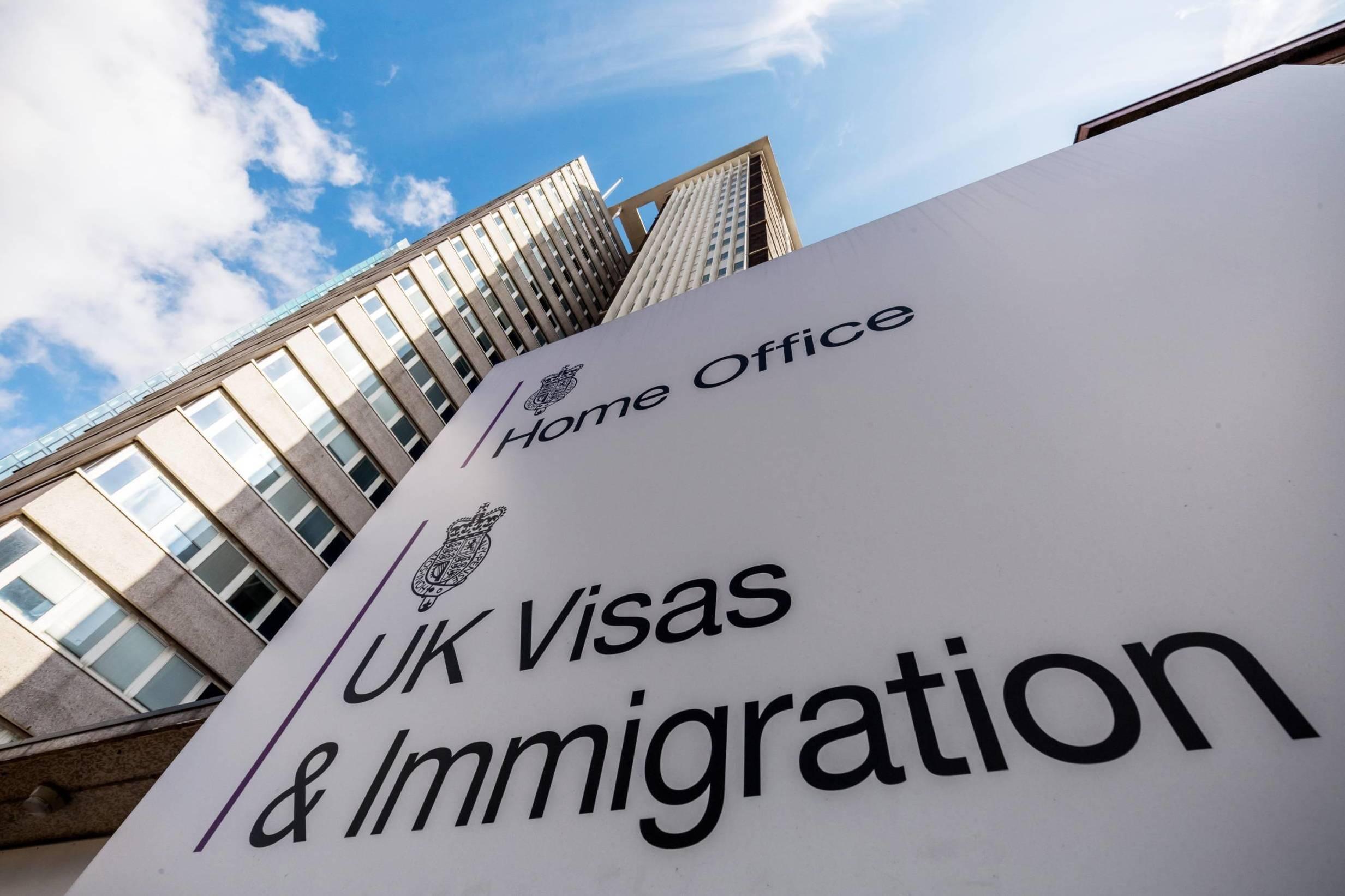 MPs and lawyers have called for an urgent review into outsourced immigration services after it emerged Home Office profits on UK visas had surged by millions of pounds a week since visa operations were contracted to a private firm accused of exploiting applicants.
A joint investigation by The Independent and Finance Uncovered revealed on Sunday that the UK government made £1.6bn from visa applicants in the five years since it outsourced the bulk of its overseas visa services to Dubai-based firm VFS – a ninefold increase on the five years before.
The company, which has its headquarters in the UAE but is owned through holding companies in Jersey, the Cayman Islands and Luxembourg, has been accused of "gross maladministration" and "aggressive" selling of optional services since taking the contract in 2014.
Labour MP Paul Blomfield called on the Home Office to urgently review all of its contracts for outsourcing immigration services, and said he would be writing to the chair of the Public Accounts Committee and the Home Affairs Committee to request they investigate the matter.
He added: "Outsourcing visa applications has led to poor service and high costs. The Home Office and private companies are making billions from ordinary people paying through the nose for visa applications. It's not fair and ripping them off damages the UK's international reputation."
Liberal Democrat home affairs spokesperson Ed Davey said he had asked the National Audit Office to investigate.
"The UK is richer economically and culturally by people moving to work and study here as well as from tourists who want to visit some of the best places in the world. To put up barriers to this by allowing private firms to excessively profiteer from visa applications makes no sense," he added.
Contract documents released under freedom of information laws to Finance Uncovered show the Home Office takes a cut of the revenues these premium services generate, but the department refused to state how much it has received.
Stephanie Boyce, deputy vice president of the Law Society of England and Wales, said: "The Home Office's duty to ensure contracted visa and immigration services are reasonably priced is undermined if it benefits from increased revenue generation.
"We want to see far greater accountability and transparency in outsourced visa and immigration services – a review of domestic and overseas arrangements with contractors is urgently needed."
Nicole Francis, chief executive of Immigration Law Practitioners' Association, said there was a lack of transparency in the Home Office's contract with VFS and called on the department to "urgently review the contractual arrangements in place with VFS to ensure that customers are adequately protected".
The joint investigation found the amount the Home Office makes on average per visa application had increased from £28.73 to £122.56 in the five years since it outsourced the services to VFS.
VFS, which is contracted to process visas from all countries outside Europe and Africa, has meanwhile increased its average revenue per applicant by 38 per cent between 2016 and 2018 by selling more premium services.
The contract handed to VFS made it mandatory for contractors to provide certain "premium services", including premium lounges and priority visa services, some costing in excess of £1,500. The Home Office said that when the contract was renewed in 2018, premium lounges were removed as a mandated service.
Fees were also introduced for applicants wishing to make a query about their application, at £5.48 per query for the email service and £1.37 per minute for the phone helpline.
It follows calls for an independent investigation into the in-country visa system, which has also been outsourced to a private company – French firm Sopra Steria – after it emerged vulnerable people were forced to pay "extortionate" fees and travel long distances to apply for UK status.
A Sopra Steria spokesperson said at the time that its service was experiencing "higher than anticipated demand" and that it would be increasing the availability of free appointments at its core centres.
In relation to the VFS contract, a Home Office spokesperson said it demanded the highest standards from service providers.
A VFS spokesperson said optional services were "developed in response to specific demands from applicants for greater accessibility, personalisation and convenience in visa services – they are determined in consultation with, and agreed by, the respective governments". The spokesperson added that the services were clearly labelled as optional, while visa decisions were "the sole prerogative of the concerned embassy/consulate".
Join our commenting forum
Join thought-provoking conversations, follow other Independent readers and see their replies