Home Secretary Theresa May strips man of UK citizenship - for the second time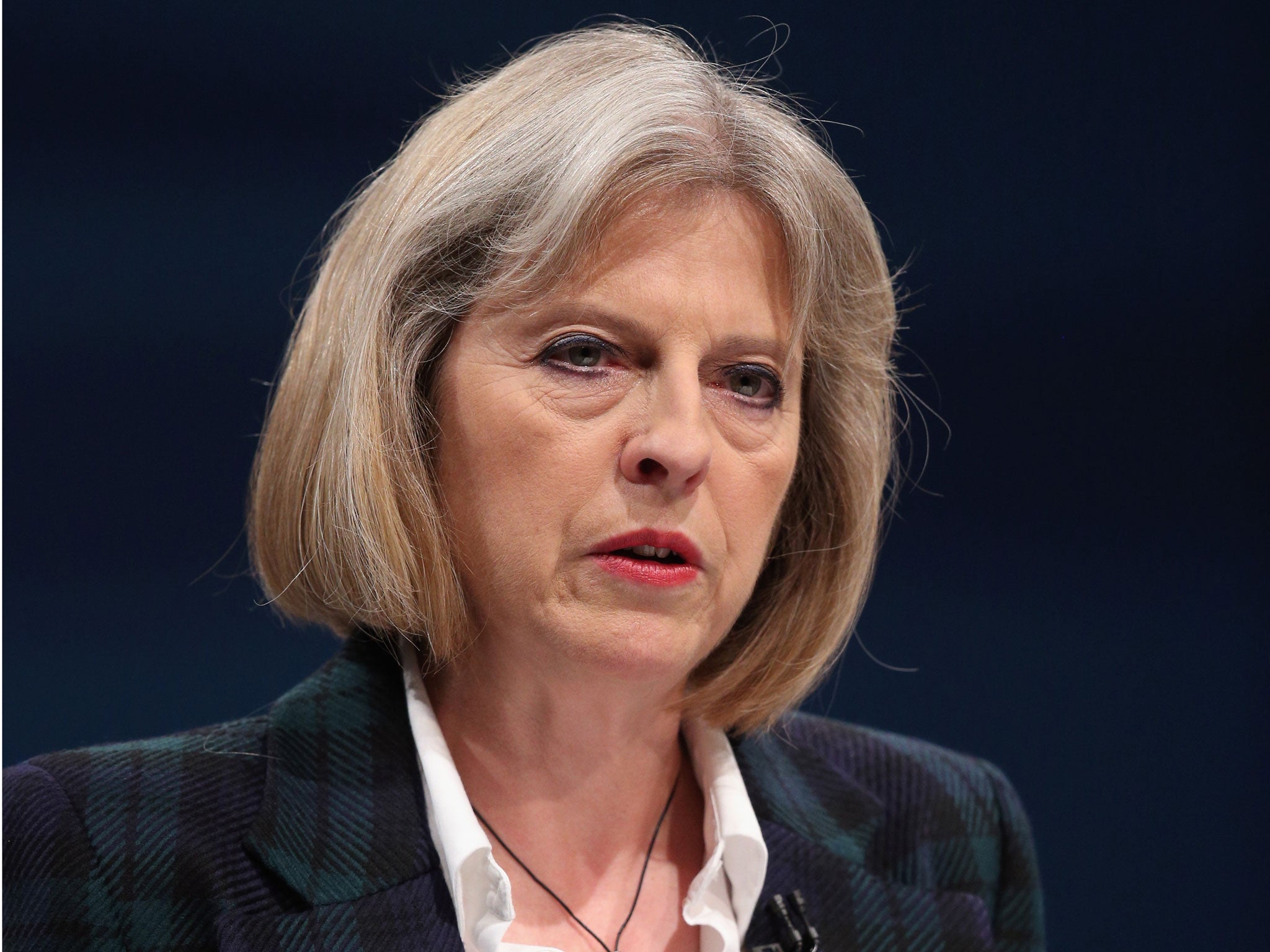 An Iraqi-born man has been stripped of his British citizenship for a second time on the orders of the Home Secretary, weeks after the Supreme Court overturned her original decision.
It is believed to be the first time that Theresa May has revoked the same person's citizenship twice, using powers that a leading human rights lawyer has compared to "medieval exile".
In October, Hilal Al-Jedda won a six-year court battle to regain his British citizenship when the country's highest court unanimously ruled its loss would illegally make him stateless. But it has now emerged that rather than return his passport, on 1 November, Mrs May issued a new order revoking his British nationality, forcing him to start the process of legal appeals afresh.
His solicitor, Tessa Gregory of Public Interest Lawyers, said: "Mr Al-Jedda was given less than an hour's notice of the deprivation order and has not been provided with any detail of the allegations against him save for the vaguest of references to Islamist extremism, an allegation he flatly denies."
As The Independent and the Bureau of Investigative Journalism reported earlier this year, the Coalition has escalated the use of the Home Secretary's little-known powers to remove the British nationality of dual citizens, usually on national security grounds. Individuals' nationalities have been removed more than 20 times since the Coalition came to power, compared to just five time under the previous Labour government.
Under the British Nationality Act 1981, a Home Secretary can remove someone's citizenship without warning and with no judicial approval if they believe it would be "conducive to the public good".
In almost every case identified by the Bureau, the order is issued while the individual is abroad, leaving them unable to return home while they fight appeals that can last years.
Asim Qureshi, research director of campaign group Cage, said: "The fact that the Coalition has managed to denude at least 20 Britons of their rights since coming to power three years ago, whilst the previous government managed only five in over a decade, is a real cause for concern."
Isabella Sankey, policy director of human rights campaign group Liberty, added: "Stripping your own people of their citizenship is a hallmark of oppressive and desperate regimes. Rendering them stateless is lawless and shortsighted. Where suspicions exist, public safety is best served by criminal investigations, not trampling on due process and trashing our reputation on the global stage."
Mr Al-Jedda came to Britain as an asylum seeker in 1992 and automatically lost his Iraqi nationality when he became a British citizen. In 2004 he was detained by British forces in Iraq and held for three years on suspicion of planning terrorist acts. As he was held in military detention he was never charged.
The then Home Secretary, Jacqui Smith, took away his British nationality shortly before his release in December 2007. Mr Al-Jedda left Iraq and went to Turkey, where he has remained during years of legal appeals.
The Home Secretary's lawyers argued that since he could have reapplied for Iraqi nationality following the removal of Saddam Hussein, it was not her fault if he was made stateless by the removal of his British citizenship.
But Supreme Court judges rejected this argument, ruling: "The ability of the Secretary of State to assert that the person in question could quickly and easily reacquire another nationality would create confusion in the application of what should be a straightforward exercise."
A Home Office spokesman said: "This individual has lodged an appeal against the Home Secretary's decision to do so in his case, and it would not be appropriate to comment further while litigation is ongoing."
Join our commenting forum
Join thought-provoking conversations, follow other Independent readers and see their replies