More than 120,000 homeless children spending Christmas in temporary accommodation, figures reveal
The figure has risen by more than 10 per cent on last year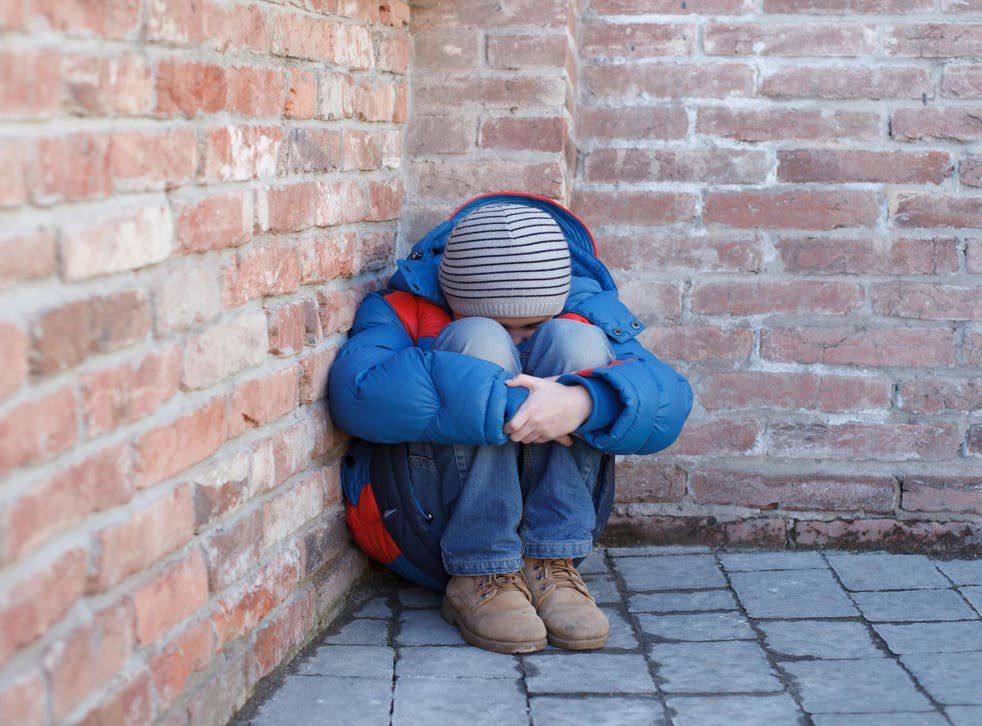 The number of homeless children who will spend Christmas in temporary accommodation stands at more than 124,000, government figures have revealed.
Many will be in hostels and bed and breakfasts located miles from their original homes and families,with the figure rising by more than 10 per cent since last year.
The Department for Communities and Local Government said 21,400 homeless households, accounting for 29 per cent of all those in temporary accommodation in England, have been moved away to a different council area – a 15 per cent rise in household numbers in the last year, according to the figures.
Jeremy Corbyn attends homeless appeal event
The figures, which were quietly released by the Government 10 days before Christmas, have been described as "shocking" and "hugely worrying" by leading homeless charities.
It comes as Centrepoint issues a stark warning about the number of young homeless people who will be facing problems this Christmas, some of whom have families of their own.
Kiera Piper, 17, has been living in temporary accommodation with her partner and baby son for six months, and will be spending Christmas in a hostel in which "everything is shared".
The young family have been moved three times since June, being shifted between different hotels and hostels, sometimes more than 10 miles from where they work.
Ms Piper told The Independent: "My son turned one in October. It's his second Christmas, so he'll remember it better this year. I'm disappointed that we'll be spending it in this hostel where everything is shared, and not in our own home where we should be.
"It's not the nicest of places, but the only thing we can do is try and make the most of it and make it as Christmassy as we can for his sake."
The causes of homelessness

Show all 7
The government data reveals a rise of more than 300 per cent since 2014 in the number of families in England who are being housed illegally - for more than the statutory maximum period of six weeks - in B&Bs by local authorities because they cannot find any alternative places.
In reaction to the figures, Campbell Robb, Shelter's chief executive, said: "Today's figures paint a desperate picture of the thousands of families facing not only the trauma of homelessness, but also the prospect of having to move away from their friends, families and everything they hold dear.
"It's especially heartbreaking to know that so many children will find themselves waking up without somewhere to call home this Christmas morning."
Mr Robb blamed a "perfect storm" of a lack of affordable homes, soaring rents and cuts to welfare, all of which are pushing more and more families to crisis point.
Centrepoint said the latest figures echoed the rocketing numbers of young people who will be facing difficult circumstances over the festive season.
Its head of public affairs, Paul Noblet, said: "These figures are going up year on year, and while it's a hugely worrying increase, it is not surprising. These figures echo our own which show that 25,000 young people will be facing different choices that Christmas.
"At Centrepoint we have seen the human cost as the financial pressures on local authorities, huge rent increases, and stubbornly high levels of long-term youth unemployment translate into more and more young people struggling to find a place to live."
The charity has stressed that there is growing pressure on homelessness services, amid the cuts, along with an increase in the demand for housing, particularly in London, with up to a third of the young people who seek homelessness support from English local authorities each year being sent away with little or no advice.
Through its Helpline, Centrepoint will provide early-intervention housing support to the growing numbers of young people already on the streets or at risk of homelessness.
Register for free to continue reading
Registration is a free and easy way to support our truly independent journalism
By registering, you will also enjoy limited access to Premium articles, exclusive newsletters, commenting, and virtual events with our leading journalists
Already have an account? sign in
Register for free to continue reading
Registration is a free and easy way to support our truly independent journalism
By registering, you will also enjoy limited access to Premium articles, exclusive newsletters, commenting, and virtual events with our leading journalists
Already have an account? sign in
Join our new commenting forum
Join thought-provoking conversations, follow other Independent readers and see their replies