Tearful homeless man steals chocolate bars 'so he can go to prison and get help'
Hundreds of ex-offenders may be doing same things as austerity cuts reduce support available, experts warn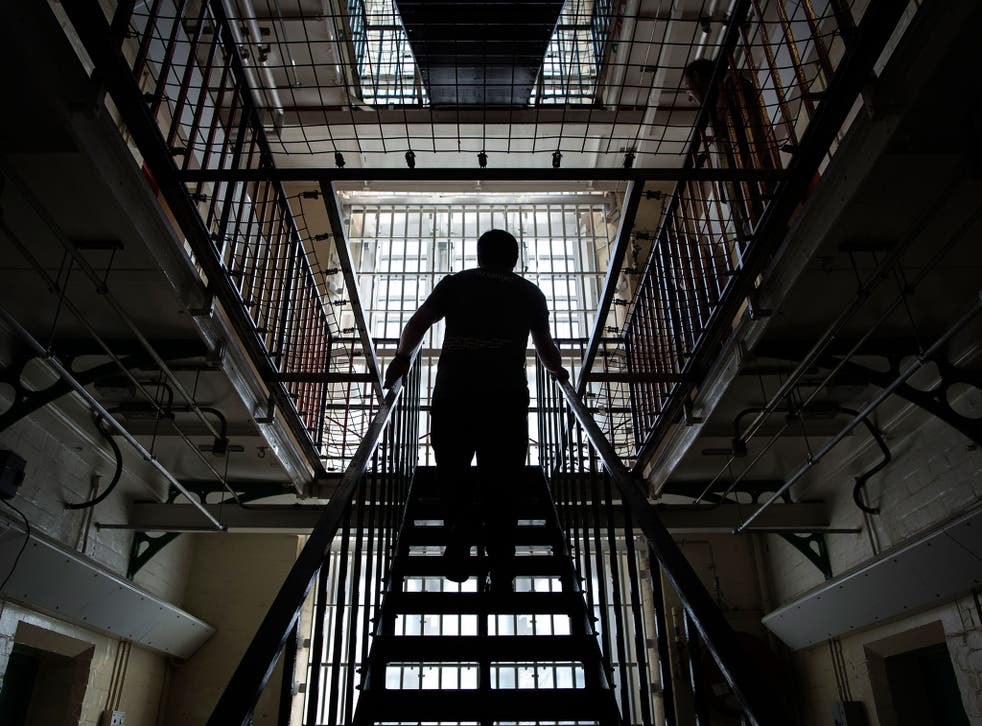 A tearful homeless man who stole chocolate from a supermarket told a court he committed the crime so he would be sent to prison, where he could receive help.
Wayne Dillon begged for a custodial sentence at Wigan and Leigh Magistrates, saying he was not receiving the support needed to cope with his heroin and crack cocaine habit outside jail.
But experts have told The Independent the case appears to highlight a worrying new trend.
Hundreds of drug-users are committing minor crimes in a desperate bid to access rehabilitation services inside, which have been decimated on the outside by austerity cuts, Addiction Dependency Solutions claims.
Dillon, 39, from Ashton-in-Makerfield, was hauled before the court after walking out of a Tesco with £40 worth of chocolate.
"He says the only way he can make in-roads is with a prison sentence," solicitor Nick Woosey said at his hearing on Monday. "It's quite unusual for a defence solicitor to stand up and say 'my client wants to go into custody'."
Magistrates granted the wish, jailing Dillon for seven weeks.
"This kind of case is by no means something that is infrequent," Chris Judge, strategic director with ADS, told The Independent.
"I wouldn't like to put a figure on how many cases there are like this but we are hearing of it happening more and more, every week in every part of the country. These are desperate measures by people in desperate situations.
"As with every public service, addiction and rehabilitation services have suffered massive cuts over the last 10 years and that is impacted on what help can be offered to the people most in need. As ever, it has been the marginalised and the stigmatised who have suffered."
Although nationwide figures on cuts to such services are difficult to come by – because money comes from different government departments and is distributed at local authority level – figures show such funding has more than halved in some areas.
In Bristol, spending on rehabilitation and treatment was slashed from £12.9m in 2013 to just £4.5m this year. Gateshead and Sefton have both cut their budget by 51 per cent in the same period.
"People see jail as their best option which is false because drugs are so wide spread inside, it is difficult – almost impossible – to go straight once there," said Mr Judge.
"It becomes a vicious circle."
UK news in pictures

Show all 50
He said anyone fighting addiction should still attempt to access services outside: "They have lost staff and funding but they still exist and they are still dedicated to helping people get their lives on track.
"My advice is use a search engine to search for your local services and get in touch because they can – and do – help. Addiction is beatable."
Helen Berresford, of the charity Nacro, which supports ex-offenders leaving prison, said there was a small window to help people leaving prison but it was being missed.
"People are freed and they genuinely want a fresh start," she said. "But they are immediately hit by a range of problems including access to housing, jobs and even benefits. So they fall into familiar patterns of behaviour.
"Very often, they seek support or treatment for mental health issues or addiction but the threshold for getting that in the community can be very high. They can be left on huge waiting lists. In prison, that help is part of the routine so that can be seen as the best option which, of course, it absolutely is not."
Join our new commenting forum
Join thought-provoking conversations, follow other Independent readers and see their replies