Drug poisoning is blamed for a record rise in homeless deaths
Campaigners say rise is a consequence 'of a housing system and economy that is failing too many'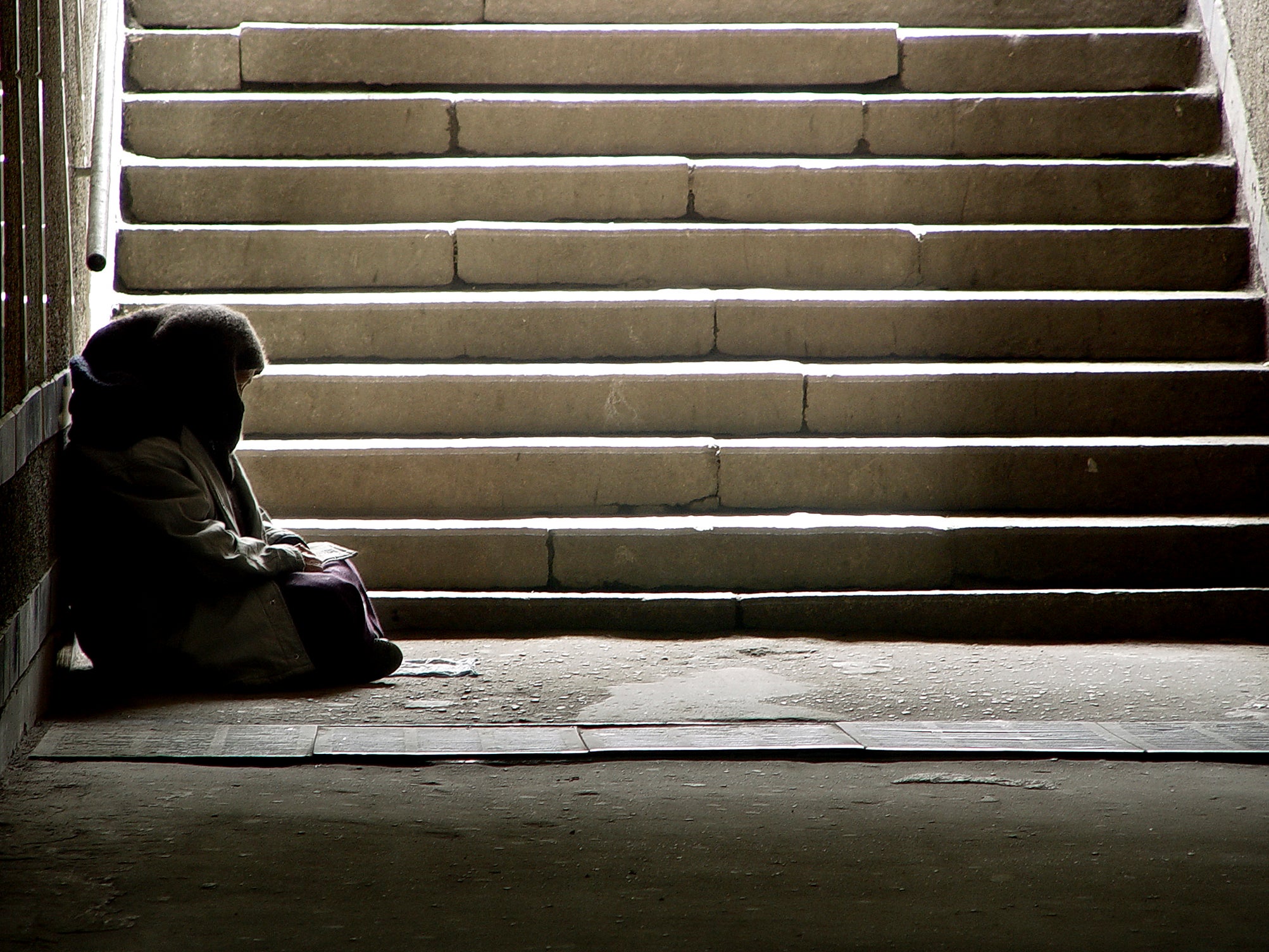 The number of deaths of homeless people rose by a record 22 per cent last year in England and Wales.
An estimated 726 people died in England and Wales in 2018 – nearly two a day.
The Office for National Statistics (ONS) said the increase was the largest since it began recording the figures six years ago.
"A key driver of the change is the number of deaths related to drug poisoning, which are up by 55 per cent since 2017, compared to 16 per cent of the population as a whole," said Ben Humberstone, ONS head of health analysis.
Labour's shadow housing secretary called the figures "shameful" and said they had risen as "a direct result" of Conservative budget cuts and housing policies.
The Stats: Homelessness in the UK
Show all 10
"High and rising homelessness is not inevitable," John Healey added.
The Liberal Democrats called for the scrapping of the Vagrancy Act, which makes it an offence to sleep rough or beg.
MP Layla Moran said: "This out of sight, out of mind mentality needs to stop now. People are dying, and we need to take a more compassionate approach to ending this homelessness crisis."
The majority of known deaths (641) were of men, while the mean age was 45 for men and 43 for women. The national average ages for men and women in England and Wales are 76 and 81.
Polly Neate, chief executive of Shelter, said: "This is a moment to pause and reflect on what matters to us as a society. These tragic deaths are the consequence of a housing system and economy that is failing too many of our fellow citizens.
"We desperately need to set a new course, and to do that we need urgent action.
"You can't solve homelessness without homes, so we are calling on all parties to commit to building the social homes we need to form the bedrock of a more humane housing system."
Almost 300 deaths (40 per cent) were from poisoning, mainly from heroin or morphine, alcohol, methadone, cocaine and tranquillisers.
Suicide was the cause of 86 deaths (12 per cent), while others died of illness including cancer, flu and pneumonia.
Families being permanently housed in office blocks to shift them from homelessness lists
"It is heartbreaking that hundreds of people were forced to spend the last days of their lives without the dignity of a secure home," said Jon Sparkes, chief executive of Crisis.
"Behind these statistics are human beings, who like all of us had talents and ambitions. They shouldn't be dying unnoticed and unaccounted for."
London and the northwest saw the highest numbers of deaths, accounting for a third of the total between them.
The southwest also saw high figures, as did Birmingham, Newcastle, Manchester, Bristol and Liverpool.
The ONS said there was no "clear seasonal pattern" but further analysis was needed to understand the impact of weather conditions and factors such as the availability and purity of opiates leading to unexpected overdoses.
"The opening of temporary homeless shelters and services in winter may have a protective effect," analysts said.
The ONS said its "experimental" statistics includes rough sleepers and people using homeless shelters and emergency hostels.
It said the true figure may be higher because it imposes an age limit of 74 "to avoid accidental inclusion of elderly people who died in some institutional settings".
The Reform think-tank said the numbers raised questions over the effectiveness of the 2017 Homelessness Reduction Act, which was followed by a government rough sleeping strategy last year.
Senior researcher Dr Luke Heselwood said: "The number of people dying on our streets should not be on the rise.
"Short-term, hand-to-mouth funding for local services has inhibited councils' efforts to implement this legislation and prevent those at risk from becoming homeless."
The government said a wide-ranging review of drug misuse was under way and early research suggested "rough sleeping initiative" interventions were working.
"Every single death on our streets is one too many and these statistics are a sombre reminder that there is still much more to do to tackle homelessness and end rough sleeping for good," a statement said.
"We are also investing £1.2bn to tackle all forms of homelessness and have made the most ambitious change to legislation in a decade. This is helping more people than ever before access vital support to prevent them from becoming homeless in the first place.
"But we refuse to be complacent and will continue to work tirelessly to ensure we are providing the right advice and support so that people can escape the streets and stay off them for good."
Join our commenting forum
Join thought-provoking conversations, follow other Independent readers and see their replies