Homelessness in London reaching 'worst-ever levels', as 90,000 children set to spend Christmas in temporary accommodation
The coronavirus pandemic presents an extra challenge for sheltering rough sleepers during the winter months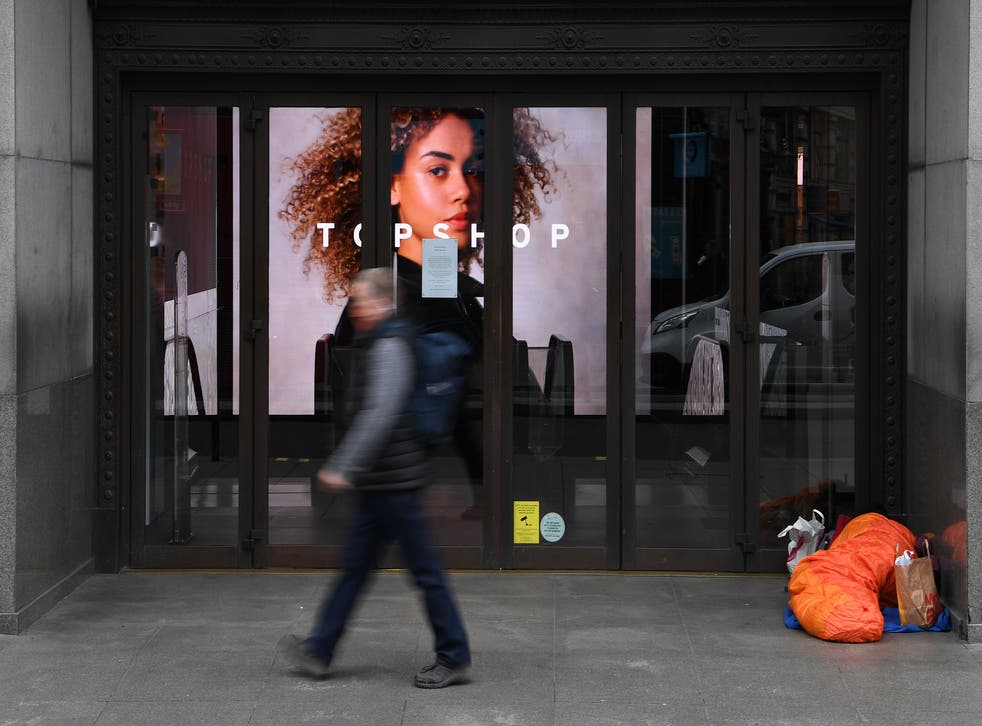 Homelessness pressures in the capital are approaching their "worst-ever levels", with the number of households living in temporary accommodation at its highest point for 15 years.
According to the latest official data, 89,850 children in the city don't have a permanent address and are set to spend Christmas in temporary housing.
The latest estimates suggest there are just over 700 rough sleepers on London's streets and boroughs are providing emergency accommodation for 2,500 people.
London Councils, a cross-party group representing all 32 boroughs and the City of London, are concerned because the pandemic presents an extra challenge for sheltering rough sleepers during the winter months.  
The normal pathway of hostels and winter shelters rely on shared sleeping spaces where social distancing is impractical.
With these challenges, London boroughs are urging a rethink of national policy if the government is to have "any hope" of meeting its homelessness reduction targets.
Cllr Darren Rodwell, London Councils' executive member for Housing & Planning, said: "It's hugely distressing to see homelessness in London approaching its worst-ever levels.
"With almost 90,000 children in the capital living in homeless households and set to spend Christmas in temporary accommodation, it's obvious we can't go on like this. London faces the most severe crisis in the country but homelessness is a major national challenge and the government must redouble its efforts on getting these numbers down.
"As well as skyrocketing temporary accommodation figures, councils face the nightmare scenario of extreme pressures on rough sleeper services that need to cope both with Covid-19 and cold weather snaps. And this is all taking place against a backdrop of horrendous budget constraints."
Previous research from London Councils has made clear that collective spending of approximately £750m on temporary accommodation each year by London boroughs is unsustainable.
In 2017-18, £201m of boroughs' £919m homelessness expenditure wasn't covered by central government grants or councils' housing income, meaning boroughs resorted to covering the costs from their general funds, which could be used for other council services.
This pressure is set to rise, as analysis shows that spending on homelessness and rough sleeping will rise by an extra £108m in 2020-21 due to coronavirus.
London Councils are therefore calling on the government to rethink their welfare policies, boost long-term funding to sustain local homelessness services and to support councils' resources for building social housing.
Specifically, they suggest ending the initial five-week wait for universal credit payments and making sure local housing Aalowance continues to match the cost of renting in London.
Although the government has outlined its aims on reducing homelessness, including a commitment to end rough sleeping by 2024, London Councils warn that greater investment in local services is required to fix the crisis.
Register for free to continue reading
Registration is a free and easy way to support our truly independent journalism
By registering, you will also enjoy limited access to Premium articles, exclusive newsletters, commenting, and virtual events with our leading journalists
Already have an account? sign in
Register for free to continue reading
Registration is a free and easy way to support our truly independent journalism
By registering, you will also enjoy limited access to Premium articles, exclusive newsletters, commenting, and virtual events with our leading journalists
Already have an account? sign in
Join our new commenting forum
Join thought-provoking conversations, follow other Independent readers and see their replies