Homeless man who jumped in Thames to save woman gets new job
'The job gives me a purpose'
Rachael Revesz
Monday 30 October 2017 16:25 Comments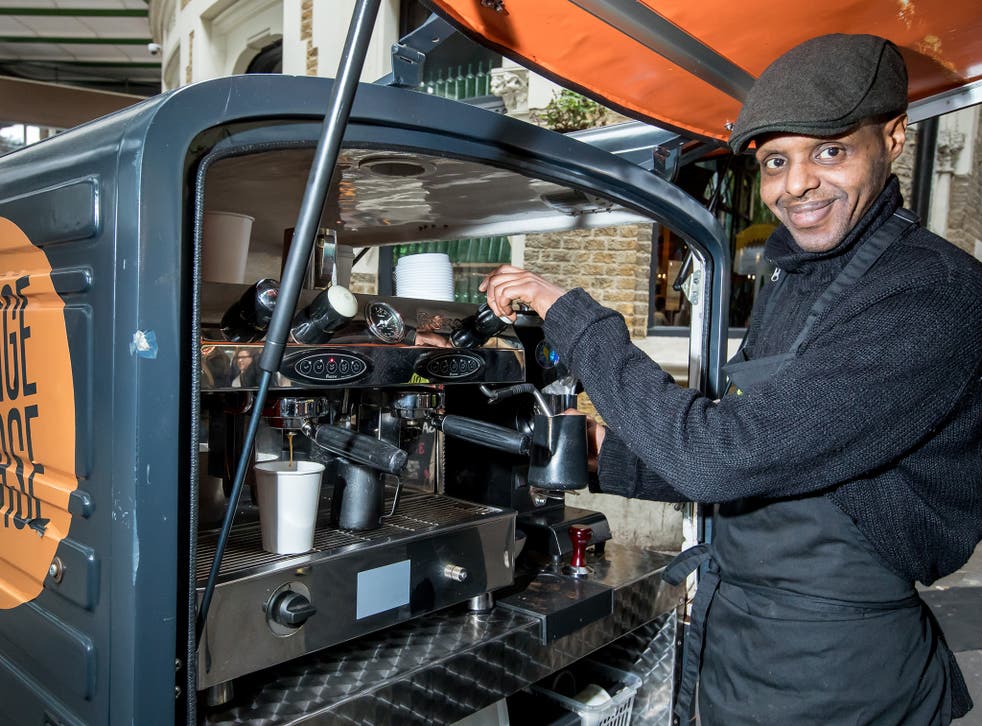 A homeless man who was awarded the highest civilian award for bravery after jumping into the Thames to save a woman has found a new job.
Adan Abobaker, 44, dove into the river in November 2010 to help the woman, contracting hypothermia and losing his warm clothes and possessions to thieves.
But now he has found part-time work as a coffee cart barista in Borough Market, and he said he is "just starting to see the light at the end of the tunnel", as reported by the Evening Standard.
"[…] the job gives me a purpose, I don't feel like I am in survival mode all the time and I am hopeful that this will lead to full-time work later on," he told the newspaper.
"I trained as a chef so it would be great to get back there at some point."
His job has been sourced through Change Please, which operates 15 coffee carts around the capital.
Change Please offers a London Living Wage as well as support to find housing, open a bank account and access to therapy.
The carts' coffee beans come from Peckham's Old Spike roastery, which also employs former homeless people.
The causes of homelessness

Show all 7
Mr Abobaker said he has not met the woman he helped since 2010, as he "wanted her to move on", but said he would be happy to meet.
He described life on the streets since 2001 as "difficult" and "hard", adding that people tried to urinate on him and light matches on him.
He currently lives in a hostel.
He said: "Everyone is just one paycheck away from being on the streets in London."
Change Please reported that around 4,000 people sleep rough in the UK every night.
Register for free to continue reading
Registration is a free and easy way to support our truly independent journalism
By registering, you will also enjoy limited access to Premium articles, exclusive newsletters, commenting, and virtual events with our leading journalists
Already have an account? sign in
Join our new commenting forum
Join thought-provoking conversations, follow other Independent readers and see their replies