Sex-for-rent adverts are 'exploiting' young homeless people
Hove MP Peter Kyle has called for a change in law
Rebecca Flood
Thursday 13 April 2017 17:15 Comments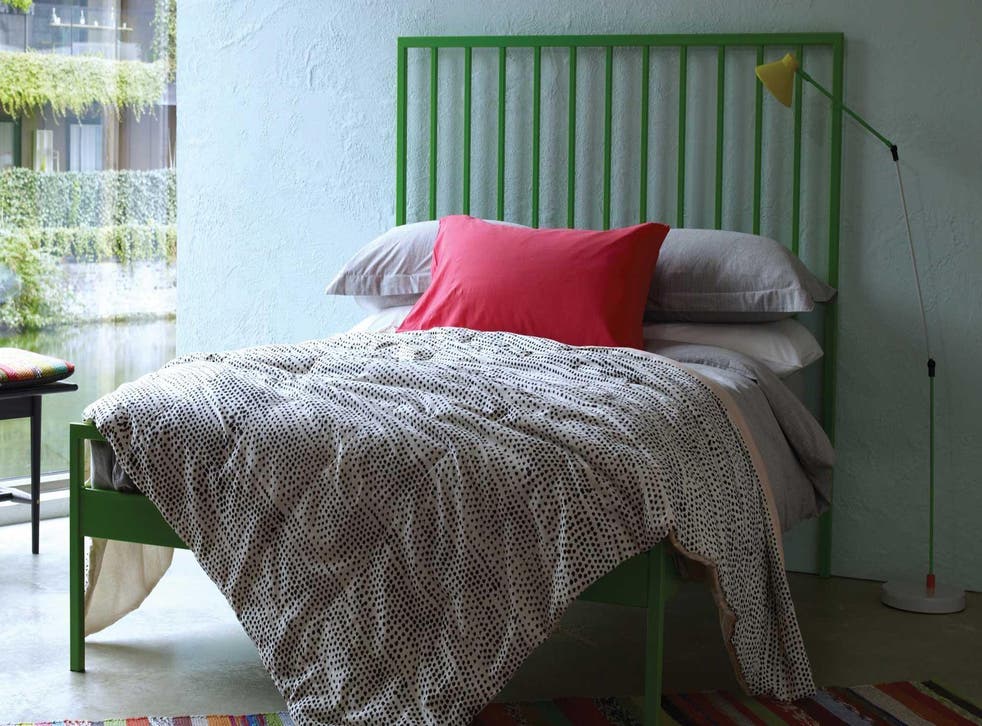 Vulnerable young people are resorting to paying for accommodation through sexual services advertised on classified ads posted online, it is claimed.
An investigation by BBC South East Today uncovered numerous adverts offering free rent in exchange for "services" on websites such as Craigslist.
Gumtree, another online forum for buying and selling, was also found by The Independent to carry such deals, which are legal.
One advert for a room in Hull, available on 1 May, made clear the arrangement on offer stating "pay in kind" in the headline.
It says: "Money is not an issue, I would prefer some company. There are some stipulations to the living arrangements which we would need to discuss directly.
"This would be a mutual benefits arrangement. Free rent, paid in other methods. Please contact me for more details.
"You would also be required to clean and maintain the house. Rent and bills are free but you would be required to pay for your own food and toiletries etc. Unless we came to further arrangement. [sic]
"Get in touch if interested. This is genuine. I am looking for someone who's wanting a fresh start."
Another posted he had a "flat with one bedroom I looking for a girl to share with me" available in Manchester.
The author, who described himself as a 26-year-old male, added he was looking for "a good girl no matter where she from", adding he was a "good boy".
The BBC investigation found similar apparent "sex-for-rent" deals, with some ads on Craigslist offering: "I was thinking once a week, something like that, I'm happy as long as there's sex involved."
Another posted: "You agree sort of like a couple of times a week, pop into my room sort of thing, but as far as the apartment's concerned, it's like completely as if we're flatmates. It's all the bills, the rent, free."
The Tiny House Movement - In pictures

Show all 13
The findings come as a survey by Centrepoint, a charity working with homeless people, found 25 per cent of 403 young homeless people admitted staying with a stranger.
A female student told the BBC she felt the "sex-for-rent" arrangement was her only option.
She said: "He took me into his living room, got me drinks, and then after that it was just straight upstairs and go for it.
"He would do what he wanted to do, forcefully, and I just sort of went along with it - after the third time, I started feeling physically unwell."
Charities and politicians have branded the adverts exploitative, and called for changes to the law.
Andrew Wallis, of anti-slavery charity Unseen, said: "I think these adverts go as close to the edge of the law that they possibly can without breaking the law.
"They would argue that they have chosen voluntarily to enter that situation.
"The trouble is when you have a vulnerable person who then becomes exploited, the concept of choice soon disappears."
Hove MP Peter Kyle said websites should be forced to address the issue directly, adding: "If they don't stand up to this and then accept their responsibility, I will be pushing for legislation to do it for them."
But one landlord quoted by the BBC defended the concept, claiming it was a "win-win" situation.
They said: "Everyone goes into it with their eyes wide open."
A spokesman for Gumtree said: "Gumtree is totally committed to keeping our site as safe as possible, and does not tolerate these type of adverts on the site. Should anyone think they may have come across this type of advert on our website, we encourage them to report it to us immediately.
"Our dedicated safety team can investigate and take actions such as removing the advert and blocking the user from the site. For more information on banned items and services, please visit our website."
Craigslist did not respond to a request for a comment.
Register for free to continue reading
Registration is a free and easy way to support our truly independent journalism
By registering, you will also enjoy limited access to Premium articles, exclusive newsletters, commenting, and virtual events with our leading journalists
Already have an account? sign in
Register for free to continue reading
Registration is a free and easy way to support our truly independent journalism
By registering, you will also enjoy limited access to Premium articles, exclusive newsletters, commenting, and virtual events with our leading journalists
Already have an account? sign in
Join our new commenting forum
Join thought-provoking conversations, follow other Independent readers and see their replies