Government homelessness legislation failing to support vulnerable young people, finds report
'Stark variation' in standards across local authorities creates 'postcode lottery' in provision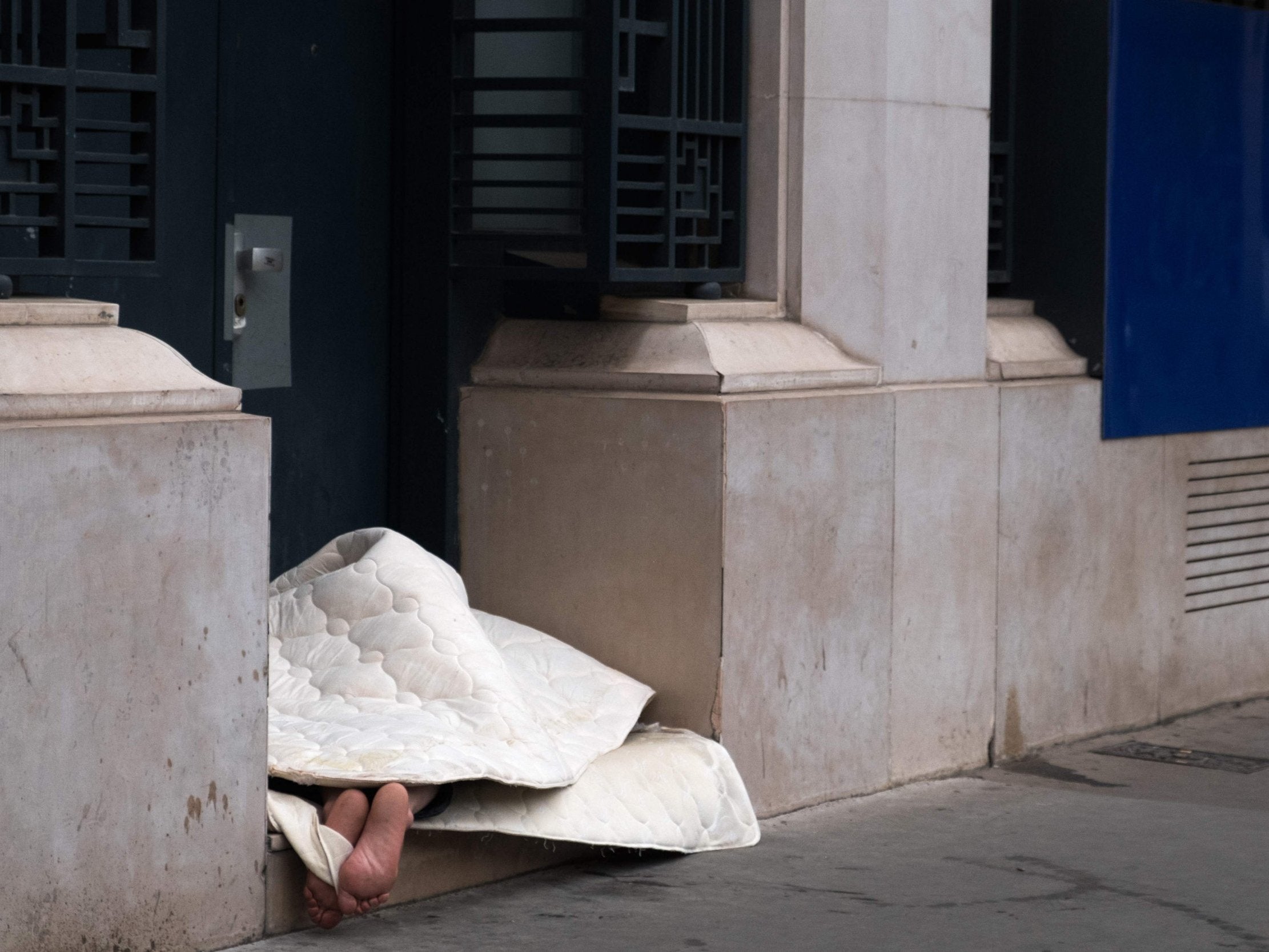 The government's flagship homelessness legislation is failing to support vulnerable young people as a "stark variation" in standards across local authorities creates a "postcode lottery" in the quality of provision, new research shows.
A report by the think tank Reform finds "inconsistency" in the accuracy with which at-risk 16-24 year olds are referred to housing services, with the Department for Work and Pension's (DWP) approach to prevention dubbed a "box-ticking" exercise.
Basic information like date of birth is often missing, making it difficult to identify the at-risk young people and leading to referrals not always correctly recognising those at genuine risk of homelessness, researchers said.
The Homelessness Reduction Act, introduced in April 2018, places a "duty to refer" on public bodies such as jobcentres, youth offender institutions and hospitals, meaning they must notify a local housing authority if they think one of their service users may be homeless or at risk of becoming homeless.
But the report finds that the public bodies did not always provide the information needed to assess the risk, with "rudimentary information", such as their date of birth, left out – meaning young people risk falling through the net.
Figures obtained by Reform through a freedom of information (FOI) request show just two thirds of local authorities received consistently correct referrals in the last three months of last year, while 8 per cent did not receive a single correct referral.
The think tank is calling for more long-term funding for local authorities to tackle homelessness in the form of ring fenced funding, rather than the short-term grants which are currently most commonly provided by central government, and for more to be done to ensure all public services are engaged in prevention.
Dr Luke Heselwood, co-author of the report, said: "A year on, new homelessness legislation isn't hitting the mark and too many vulnerable young people are not getting the support they desperately need.
"If ministers are serious about tackling youth homelessness then they need to provide more long-term funding and ensure all public services are engaged in prevention."
Labour's Shadow Housing Secretary John Healey MP said: "The Homelessness Reduction Act is a useful first step, but it's always been clear that Ministers can't simply legislate away homelessness.
"This report shows that the government must also tackle the root causes of rising homelessness which have been exacerbated or ignored over the last nine years.
"This means making good on deep cuts to funding for councils and charities, strengthening legal rights for private renters and building thousands more new social rented homes."
It comes after local councils warned they were struggling to cope with Britain's growing homelessness crisis because ministers were denying them the funds to meet their responsibilities under the Homelessness Reduction Act.
The Stats: Homelessness in the UK
Show all 10
Figures published by Shelter last year meanwhile showed that the number of homeless people in the UK was soaring by a rate of more than 1,000 a month, with one in 200 Britons are without a permanent place to live at any one time.
Abi Gill, policy and research manager at Centrepoint, said the research reflected what the charity sees on a daily basis, adding: "There is huge variation in services in different areas of the country, and many local authorities are simply not able to provide the support young people need."
A government spokesperson said: "No-one should ever be without a safe place to stay and the government is committed to preventing and reducing all forms of homelessness, backed by £1.2bn of funding so far.
"The number of under-25s sleeping rough declined by 20 pre cent last year and we are working with councils to promote positive joint working across housing authorities and children's services."
Join our commenting forum
Join thought-provoking conversations, follow other Independent readers and see their replies