Give Britain's homeless permanent homes and then tackle their other problems, charity urges
Supporting people into their own homes 'as soon as possible' could be more than five times as effective and nearly five times more cost effective than existing services, finds report by Crisis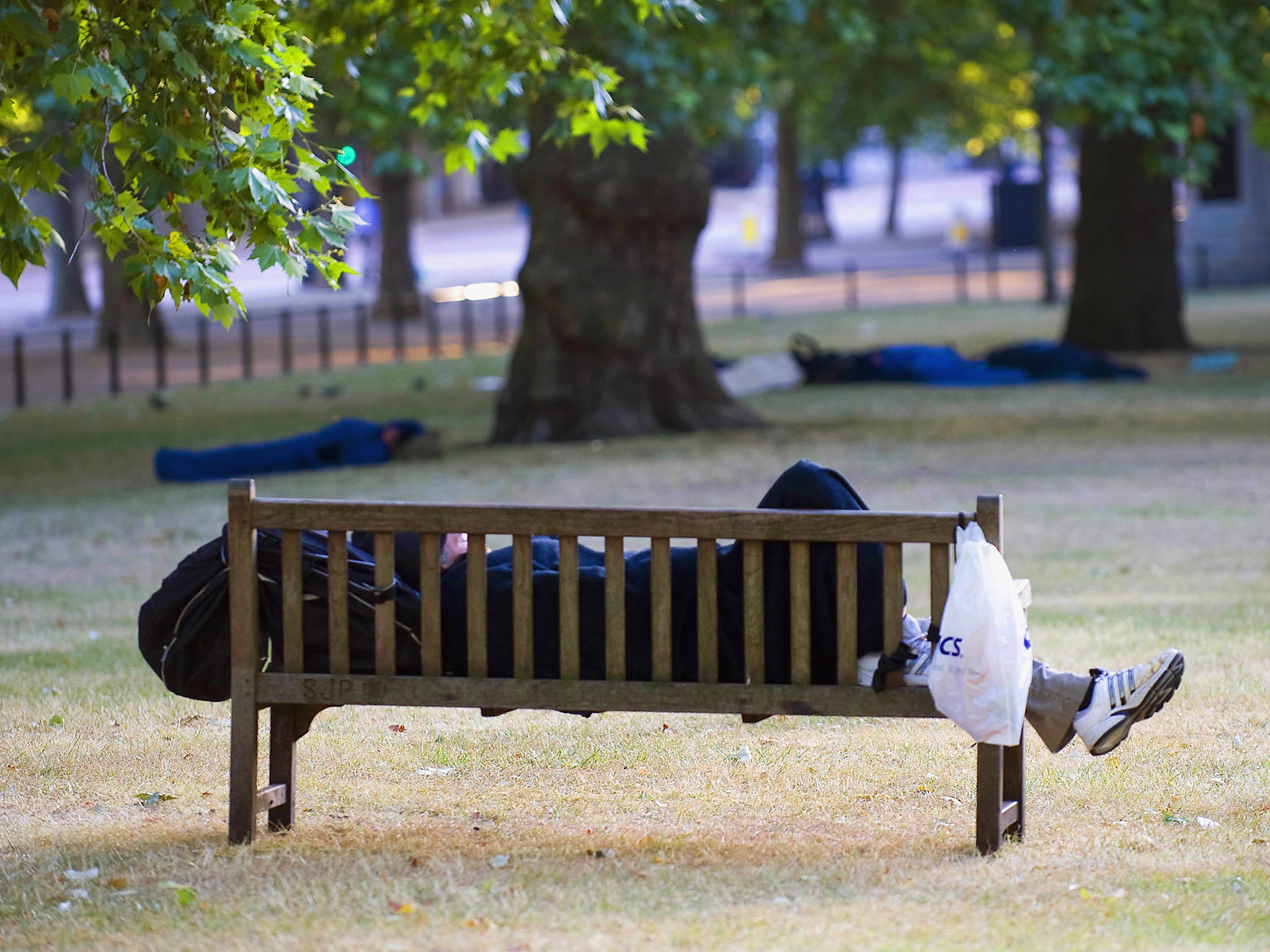 A radical new approach to homelessness that places rough sleepers into permanent housing before tackling problems such as mental health issues and substance abuse could be a "game-changer", a national homeless charity has said.
Research by Crisis found that supporting people into a stable home of their own "as soon as possible" while providing personalised support could be more than five times as effective and nearly five times more cost effective than existing services for the homeless.
The strategy, known as "Housing First", could deliver savings for cities and local authorities right across the UK, with potential savings for Liverpool City Region — where the study was carried out — estimated at between £1.18 million and £4.02 million per year by 2023/24, according to the findings.
The scheme uses ordinary housing, such as private rented or social rented flats, and is designed to house formerly homeless people with high needs in their own homes as quickly as possible and to provide the support they need to sustain an exit from homelessness.
It has proven successful in other countries. In Finland, around 2,500 new dwellings were built for homeless people between 2008 and 2015, with the effect of dramatically reducing homeless numbers and securing the vast majority in stable tenancies.
Commissioned by Crisis, with funding from the UK Government and the Housing First Europe Hub, the report draws on existing evidence as well as new statistical analysis and interviews with nearly 100 professionals and 79 people with experience of homelessness.
The current system is failing some of the most vulnerable homeless people, who often struggle with the rules and conditions, stress, and lack of security in hostels, it states. In some cases, rough sleepers in Liverpool had as many as ten hostel placements in the past four years.
The report recommends that "Housing First" should be used as part of a wider "housing-led" system that addresses the needs of all homeless people and places emphasis on preventing people from becoming homeless in the first place.
It states: "The model we present in this report is a fairly high level proposal for the wider reconfiguration of homelessness services. We have developed this by reviewing a wide range of local and international evidence and have undertaken significant consultation with people with lived and professional experience in the region.
"However, it will require political decisions and more scoping and planning to develop a detailed implementation plan that is agreeable to key stakeholders."
Communities Secretary Sajid Javid announced in March that the scheme was being considered by Theresa May's government, following successful trials in UK cites and abroad. A major report by thinktank the Centre for Social Justice (CSJ) also recommended this approach as a way to tackle rough sleeping and homelessness in Britain.
In light of the report, Mr Javid said it would provide "valuable evidence" for consideration by the Government's new Homelessness Reduction Task Force, adding: "Its publication underlines the importance of our manifesto commitment to pilot a Housing First approach and implement the Homelessness Reduction Act."
Jon Sparkes, chief executive of Crisis, said: "This report could have wide ranging consequences for the way we tackle homelessness in Liverpool City Region and across the UK.
"The evidence is clear: for the most vulnerable rough sleepers, the best approach is to support people into a stable home of their own as soon as possible and shape personalised support around them. It sounds obvious, but for these people, the stability and security of their own front door can be a life changing first step towards recovery.
"It's about treating people with dignity and respect, and offering them some sense of control over their lives."
He added: "Not only is it more effective, but Housing First also makes sense for the public purse. As this report demonstrates, it has the potential to deliver savings for local councils right across the country, and I urge local and national politicians to heed its findings.
"Housing First has already been used successfully in Finland, USA, Denmark, France and Canada, while the UK Government committed to piloting such an approach in its election manifesto."
Join our commenting forum
Join thought-provoking conversations, follow other Independent readers and see their replies