Two men who attempted to pass off horsemeat as beef are jailed
One of the men mixed the two meats together before selling it on to other firms
Lucy Pasha-Robinson
Monday 31 July 2017 16:56 Comments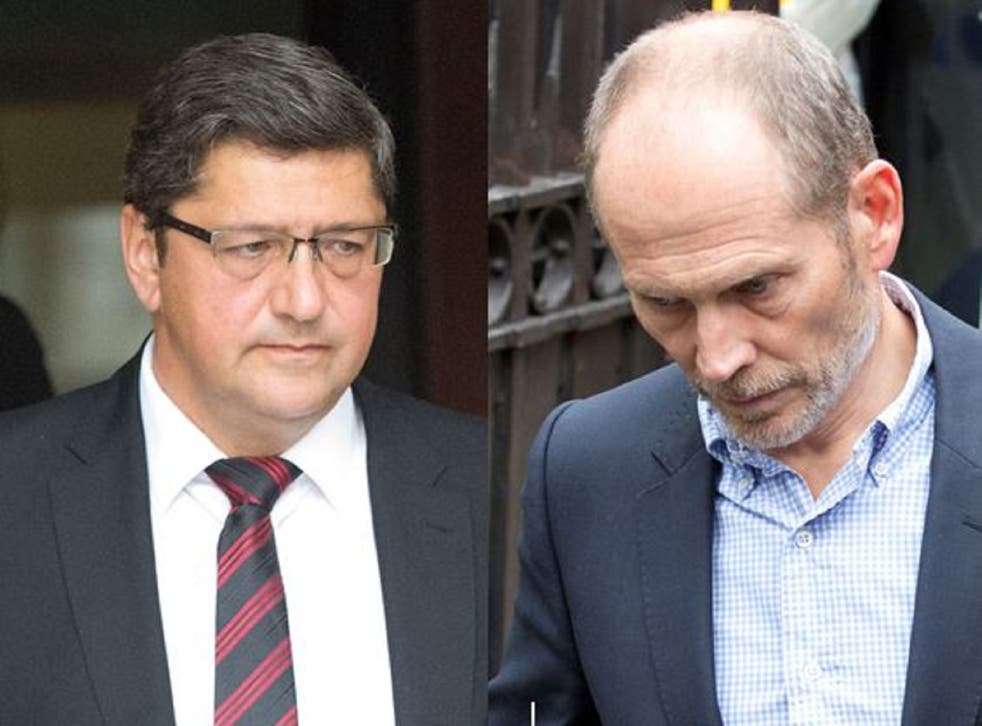 Two men have been jailed for their roles in a conspiracy to pass off horsemeat as beef.
Andronicos Sideras, 55, and Ulrik Nielsen, 58, were jailed at Inner London Crown Court for four years and six months and three years and six months respectively.
The pair were found guilty of a conspiracy to sell 30 tonnes of horsemeat as beef, most of which entered the food chain.
Sideras, one of the owners of meat manufacturer Dinos & Sons, mixed the products together before selling the meat to other firms.
Nielsen, the Danish owner of FlexiFoods, bought horsemeat and beef from suppliers across Europe and had it delivered to Dinos in Tottenham, north London.
Nielsen's "right-hand man", Alex Beech, 44, arranged for the shipments to be transferred and handled the accounting.
The majority of the meat, including some from farm horses not sold for slaughter, made it into the food chain and, while the face value of the fraud was £177,869, police said the true cost had probably run into millions of pounds.
UK news in pictures

Show all 50
Sideras, of Southgate, north London, was found guilty of one count of conspiracy to defraud between January 1 and November 30 2012.
Nielsen and Beech, who had already pleaded guilty to the same charge, were sentenced to three years and six months in jail and 18 months suspended for 12 months respectively.
Judge Owen Davies QC said: "It was not confined to this country, not confined to the firms we have heard about, and it's a big issue for the public to be concerned about, but the fact is it was discovered by accident and only emerged as a problem because of your activity.
"It's not a mitigating factor, in my judgement, that other people were at it as well as you."
Speaking to the defendants, who had their heads bowed throughout, Judge Davies said: "It's difficult to recall now the conditions that made this horsemeat scandal headline news every day five years ago but it made an impact on the public in general.
"They were suspicious of the food that they had - it extended far beyond meat.
"The confidence in the food chain was affected adversely and the share prices of big supermarkets was affected and it is difficult to recreate the feeling of anxiety that the public had at the time this all emerged.
"It was not an activity that was brought to an end by anything other than the arrest of the perpetrators.
"The victims in question, properly so-called, of conspiracy to defraud were customers, either wholesalers or the customers of the markets and supermarkets who bought an item that was not what it said it was."
Prosecutor Jonathan Polnay said the scandal had led to a "crisis of confidence" in the food supply chain which hit sales and there were a "very, very large number of victims" in this case.
Register for free to continue reading
Registration is a free and easy way to support our truly independent journalism
By registering, you will also enjoy limited access to Premium articles, exclusive newsletters, commenting, and virtual events with our leading journalists
Already have an account? sign in
Join our new commenting forum
Join thought-provoking conversations, follow other Independent readers and see their replies