Hostile environment failing to deter illegal immigration and pushing people into exploitation, report finds
Immigration enforcement policies 'not working' and instead giving rise to criminal practices and pushing undocumented people further underground, damning study shows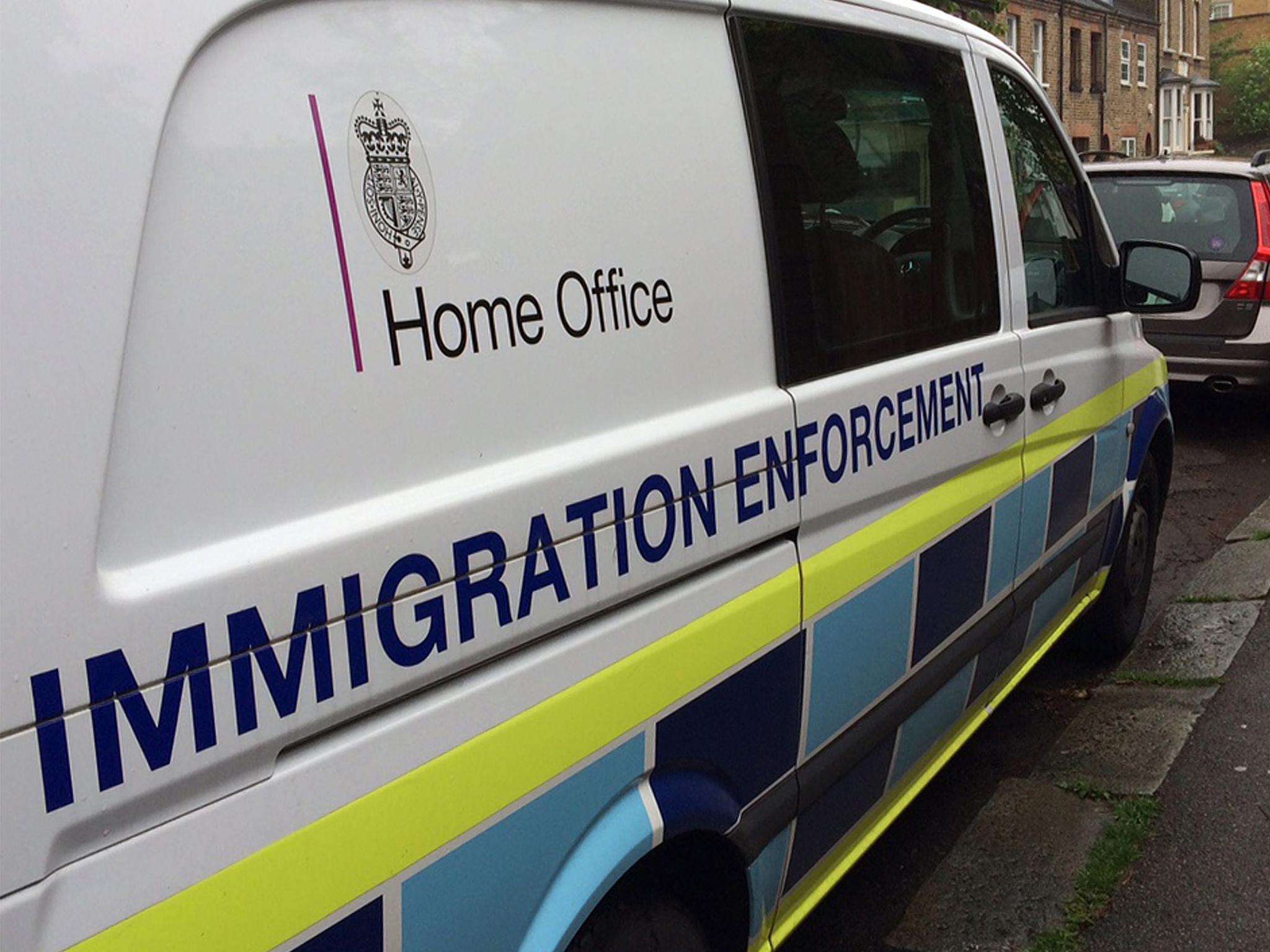 Theresa May's hostile environment policy is failing in its objective to reduce the number of people in the UK unlawfully, according to a new report which brings the government's approach tackling illegal immigration under fresh scrutiny.
The academic study found little evidence that immigration enforcement activity deters irregular migrants or encourages them to leave the country – and instead gives rise to criminal practices and pushes undocumented people further underground.
The findings, by researchers at the University of Oxford, will place renewed pressure on the Home Office to reconsider its immigration policies following the Windrush scandal, which exposed how thousands of people were wrongly targeted by officials.
Politicians and campaigners called on ministers to launch an independent review into the hostile environment in light of the new findings, urging that a different approach was "urgently needed".
Almost all irregular immigrants interviewed for the report were not deterred by tightened immigration controls or the hostile environment approach, with one saying "being illegal in the UK is still better than being legal in my own country".
It found that immigration enforcement also had unintended and often "perverse" side effects, as undocumented migrants became increasingly vulnerable to exploitation by employers and fearful of accessing healthcare.
Rules requiring employers to conduct passport checks are "pushing undocumented migrant workers into the hands of criminals trading false documents", while data-sharing between the NHS and the Home Office has led to many being afraid of going to see a doctor, the report states.
Researchers also warned that irregular immigrants had developed strategies to evade detection, most noticeably the use of false documents, which are more common than 20 years ago, implying that tighter controls "provoke more criminal responses".
When presented with the findings, the Home Office defended the hostile – now officially labelled "compliant" – environment, saying it was "what the public would expect as a matter of fairness".
Chai Patel, legal policy director at the Joint Council for the Welfare of Immigrants, told The Independent: "The hostile environment doesn't work to reduce irregular migration, but causes huge amounts of human suffering.
"From the beginning, the government has refused to evaluate the real impact of hostile environment policies, but after the victimisation of the Windrush generation that is no longer sustainable.
"All these policies must be immediately suspended pending a fully independent review."
Diane Abbott, the shadow home secretary, meanwhile said the research presented more evidence that the current immigration system was "not fit for purpose" and that a different approach was "urgently needed".
Last year a former immigration enforcement official claimed the figure was likely to run to more than a million. In 2005 a Home Office assessment put the total unauthorised migrant population in the UK in 2001 at 430,000.
Support free-thinking journalism and attend Independent events
A Home Office spokeswoman said: "We are committed to an immigration policy which welcomes and celebrates people here legally, but which tackles illegal immigration, prevents abuse of benefits and services and removes incentives to enter and remain in the UK unlawfully.
"It's what the public would expect as a matter of fairness, which is why it is right that we have a compliant environment to deter and tackle illegal immigration.
"Since 2010, Immigration Enforcement has protected public safety by removing more than 44,500 foreign offenders who have abused our hospitality by committing crimes and has disrupted over 180 immigration crime groups since April this year."
Join our commenting forum
Join thought-provoking conversations, follow other Independent readers and see their replies