Government halts 'hostile environment' immigration policy after Windrush scandal
Home Office suspends data sharing policies for anyone over 30 for period of three months to prevent more people being 'wrongly and erroneously impacted' by hostile measures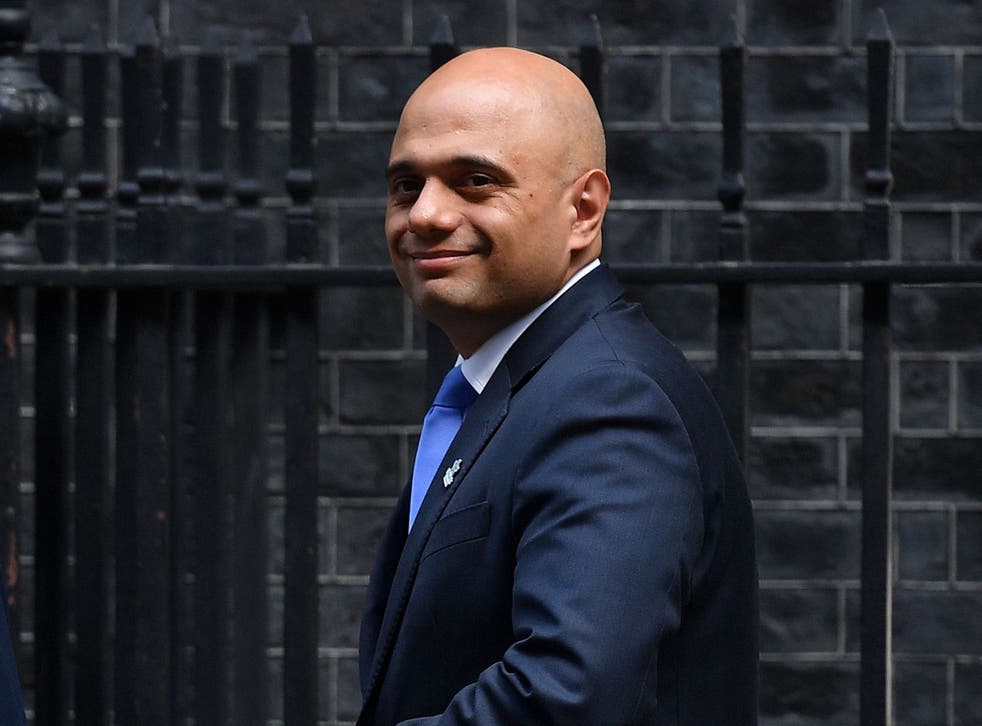 The government has halted its "hostile environment" policy for anyone over 30 to prevent more people being "wrongly and erroneously impacted" by the measures, following the Windrush scandal, the home secretary has said.
Sajid Javid said data sharing between the Home Office and other government departments, such as HMRC and the Department for Work and Pensions – as well as banks and building societies – has been suspended for three months for people of all nationalities aged over 30.
In a letter to the Home Affairs Select Committee, Mr Javid​ said the department was also looking at the best ways of evaluating the effectiveness of the policy – which he has renamed the "compliant" environment – to ensure there is "no adverse impact on individuals who have a right to be here and to access those services".
The Home Office has so far issued documentation confirming a right to live in the UK to 2,125 people who contacted the Windrush hotline. Of these, 1,014 were born in Jamaica, 207 in Barbados, 93 in India, 88 in Grenada, 85 in Trinidad and Tobago and 638 were from other countries.
Some 584 people have so far been granted citizenship through the Windrush scheme.
The department is only in touch with 14 people who were wrongly deported, and no details have been given about their nationalities or whether any of them had been allowed to return to the UK. Contact has not been made with the majority of those wrongly deported or removed, the Home Office has said.
Labour MP Yvette Cooper, chair of the Home Affairs Select Committee, said she was disappointed there was still no clarity about the number of people wrongly detained, and that the Home Office had "still not managed to make contact with the majority of those who were wrongfully deported or removed".
"The committee is awaiting more information from the Home Office, which is expected by the end of this week, and will be asking further questions to follow up the information in the Home Secretary's letter," she said.
Mr Javid said officials were also reviewing cases where the Home Office has ordered other departments to deny or revoke services, or taken action to penalise a third party for employing or housing an unlawful migrant.
A final figure of those affected will not be available until the review is complete, he said.
Windrush generation: threat of deportation from UK

Show all 15
The news comes after a damning report by the Home Affairs Select Committee said unless the Home Office was overhauled, the scandal "will happen again, for another group of people".
The committee expressed concern for the children of EU citizens, saying the government should ensure they are not "locked out of living a lawful life, as we have seen happen to members of the Windrush generation".
The MPs also said recent attempts by the government to rebrand its "hostile environment" policy the "compliant environment", were "meaningless".
Register for free to continue reading
Registration is a free and easy way to support our truly independent journalism
By registering, you will also enjoy limited access to Premium articles, exclusive newsletters, commenting, and virtual events with our leading journalists
Already have an account? sign in
Register for free to continue reading
Registration is a free and easy way to support our truly independent journalism
By registering, you will also enjoy limited access to Premium articles, exclusive newsletters, commenting, and virtual events with our leading journalists
Already have an account? sign in
Join our new commenting forum
Join thought-provoking conversations, follow other Independent readers and see their replies