'Sordid' adverts offer homeless women free accommodation in exchange for sex
'If there is any homeless single stunning females who are out there seeking to save or seeking to be re-housed by a friendly genuine white britisg guy then look no further. I offer a genuine offer to any young single hot sexy female of any nationality or culture to house share with me free rent [sic]'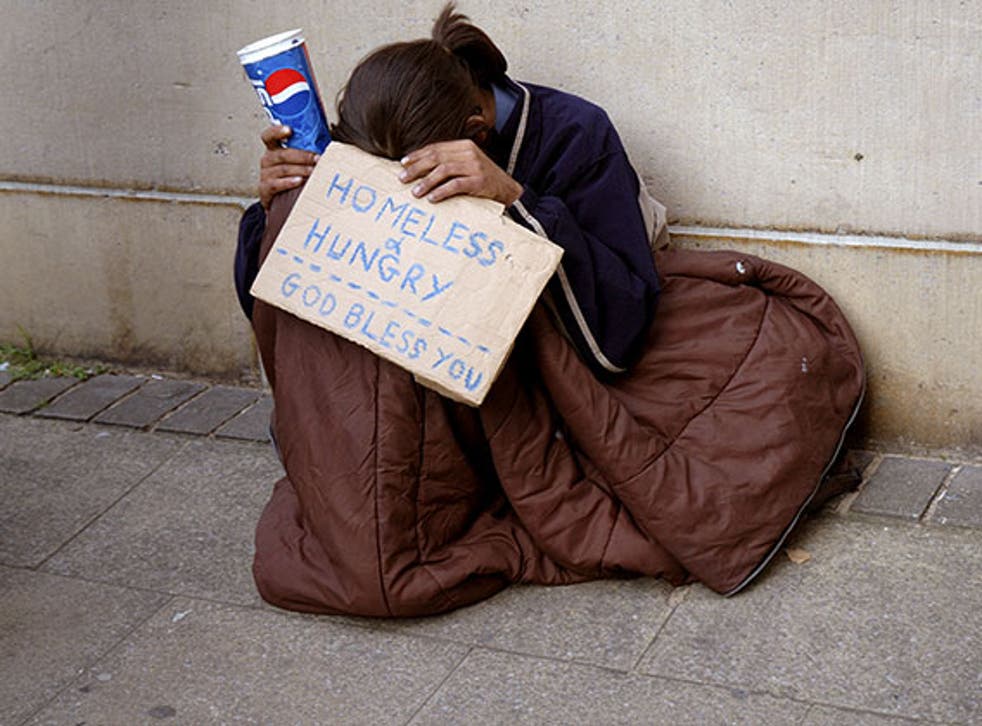 Exploitative adverts are offering homeless women free accommodation in exchange for sex, a homelessness charity has warned.
Shelter issued the warning after a number of "sordid" adverts were posted on online listings website Craigslist.
One of the adverts highlighted by the charity states: "If any young female student is in need of free of charge accommodation and is prepared to act as a 'resource' in return, then please provide full personal details and a recent pic and reply from your own private e-mail address please. No pic, no reply."
Another states: "If there is any homeless single stunning females who are out there seeking to save or seeking to be re-housed by a friendly genuine white britisg guy then look no further. I offer a genuine offer to any young single hot sexy female of any nationality or culture to house share with me free rent free. [sic]"
A spokesperson for Shelter said: "There are hundreds of listings on the site just like the two above, by men either obliquely or explicitly (some very explicitly) offering free housing to women for sex. They also include men who are expressly targeting adverts at homeless women.
"This isn't just in bad taste or 'creepy'. It is a dangerous attempt to establish deeply exploitative relationships off the back of homelessness.
"There is a specific, unique danger in the proposition made in these adverts. It is that women are being asked to enter a space which is entirely controlled by someone else: a person who always has the right to be there, who can say who else can enter the property and on whom they are entirely dependent for shelter.
"This is the vile exploitation proposed by these adverts: that women who feel they have no choice enter an arrangement where they feel they never have the choice to say no."
Angela Rayner, Shadow Minister for Women and Equalities, told The Independent: "This is really horrible. I am outraged that some pathetic, ruthless and controlling men are trying to exploit homeless, vulnerable women in this way. They are plumbing the depths.
Anti-women laws that still exist in 2016
"Women who end up homeless are often fleeing from violent partners, or are suffering from poor mental health or drug issues. Exploiting them in this way is really beyond belief. These women need specialist support to help them build a better future not falling prey to disgusting abuse like this.
"The websites responsible should immediately outlaw these sordid adverts and inform the police. Modern slavery is a criminal offence and in my view, these adverts are an attempt to force women into becoming sex slaves. I would urge the Government to look very closely at these adverts, which are sadly not isolated, and examine what action can be taken by the authorities."
Government statistics suggest an average of 3,569 people sleep rough on any one night around England, double the number recorded in 2010. However, homelessness can take a number of forms and also include people living in hostels, in temporary accommodation or in refuges, as well as living on the streets.
UK news in pictures

Show all 50
Funding cuts to local councils mean a growing number of domestic violence shelters and other refuges have had to turn vulnerable people away, prompting concerns people in abusive or exploitative relationships could be exposed to further danger.
The Independent has approached Craigslist for comment.
Join our new commenting forum
Join thought-provoking conversations, follow other Independent readers and see their replies