One in 10 letting agents refusing to rent to families on housing benefit, investigation finds
Shelter set to launch legal challenge arguing women and disabled people are disproportionately affected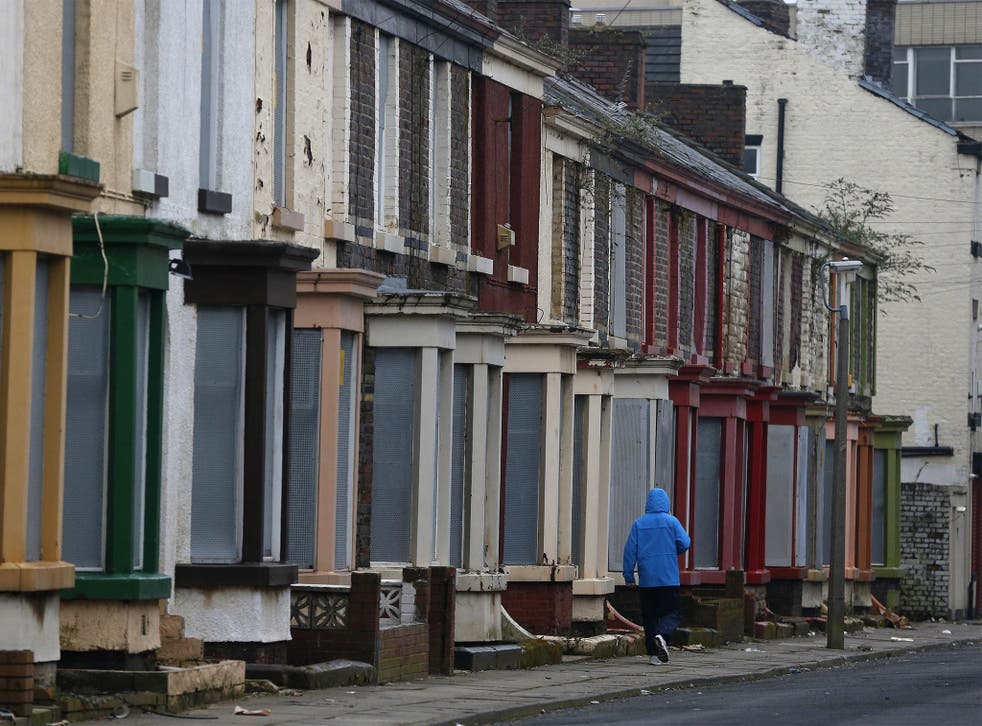 One in 10 letting agents are refusing to rent to those on housing benefit, an investigation has found, prompting concerns that an "ugly undercurrent" of discrimination is exacerbating the housing crisis in England.
An undercover investigation by Shelter found that of 149 regional letting agent branches, 10 per cent have a policy not to rent to anyone on housing benefit, regardless of whether they could afford the payments.
The charity has joined with the National Housing Federation to urge letting agents and landlords to remove these bans, which the charities argue are both grossly unfair and likely to be unlawful.
Shelter is also planning to launch a legal challenge to argue that the policies are unlawful, as they disproportionately affect women and disabled people who are more likely to need a housing benefit top-up.
The investigation found that the worst offender of the six big brands investigated was Haart, with an outright ban on housing benefit tenants in a third of the branches Shelter called (8 out of 25). The only letting agent not to have any bans in place was Hunters.
Almost half (48 per cent) of all the branches contacted by the charity said they had no suitable homes or landlords willing to let to someone on housing benefit.
Around 1.6 million adults rely on housing benefit to help with private rents, the majority of whom are women – especially single mothers with childcare responsibilities. People who receive disability benefits are also three times more likely to need a housing benefit top-up, according to Shelter.
One woman who has been affected is single mother Lauren, who has lived in the same privately rented home in Lewes for 14-years and says she has always paid her rent on time. Despite holding down three jobs, due to recent increases in her rent, she is searching for a cheaper home.
"I looked for a private rented place which might be more affordable but everywhere says no DSS [a reference to the now defunct Department for Social Security responsible for benefits]. The letting agents I called were all so dismissive and rude, there was no leeway. The experience was horrible and very uncomfortable and unsettling," she said.
"There is huge discrimination, everyone is tarred with the same brush, and it's unfair."
Polly Neate, chief executive of Shelter, said: "This ugly undercurrent of discrimination is wreaking havoc on hundreds of thousands of people's lives. 'No DSS' is an outdated and outrageous example of blatant prejudice.
"Private renting is now so expensive that many people simply can't get by without some housing benefit, even if they're working.
"Rejecting all housing benefit tenants is morally bankrupt, and because these practices overwhelmingly impact women and disabled people, they could be unlawful."
David Orr, chief executive of the National Housing Federation, which represents social landlords of around six million people, said the homeless shelters and charities housing vulnerable people that they represent were finding it increasingly difficult to help their residents move in to their own home.
"Often, nowhere in the private rented sector will take someone on benefits and the chronic shortage of social housing means often none of this is available," he added.
Responding to the findings, David Cox, chief executive of letting agents' body Arla Propertymark, said: "Rents are paid in advance, whereas housing benefit is paid in arrears, and therefore with such a shortage of rental accommodation, landlords and agents will naturally choose a tenant who can pay the rent when it is due, rather than a tenant who is always a month in arrears.
"We have called on government time and time again to resolve this problem. But our calls have fallen on deaf ears. This situation does not exist because of landlords or letting agents, it is a systemic problem caused by Government and the banks."
A spokesman for Haart apologised, saying: "It is not our policy to refuse housing benefit tenants – anyone who passes referencing checks is able to rent properties listed with our branches.
"We do regularly arrange tenancies for those claiming housing benefits and currently have 112 tenancies where this is the case.
UK news in pictures

Show all 50
"This research has brought to light that some of our branches are misinformed and we are working to ensure that this policy is being followed across our network. We are sorry for any occasion where this has not been the case."
A spokesman for the Minister of Housing said those on housing benefit who feel discriminated against can complain to redress schemes, which all letting and managing agent must be part of by law.
He added: "We are determined to tackle stigma in social housing and the private rented sector. Just last week we published our Social Housing Green Paper setting out our plans to rebalance the relationship between tenants and landlords."
Join our new commenting forum
Join thought-provoking conversations, follow other Independent readers and see their replies