Councils awarded share of £4m to tackle rogue landlords and letting agents
Critics say scheme is a 'drop in the ocean' compared to problems of inadequate and unsafe housing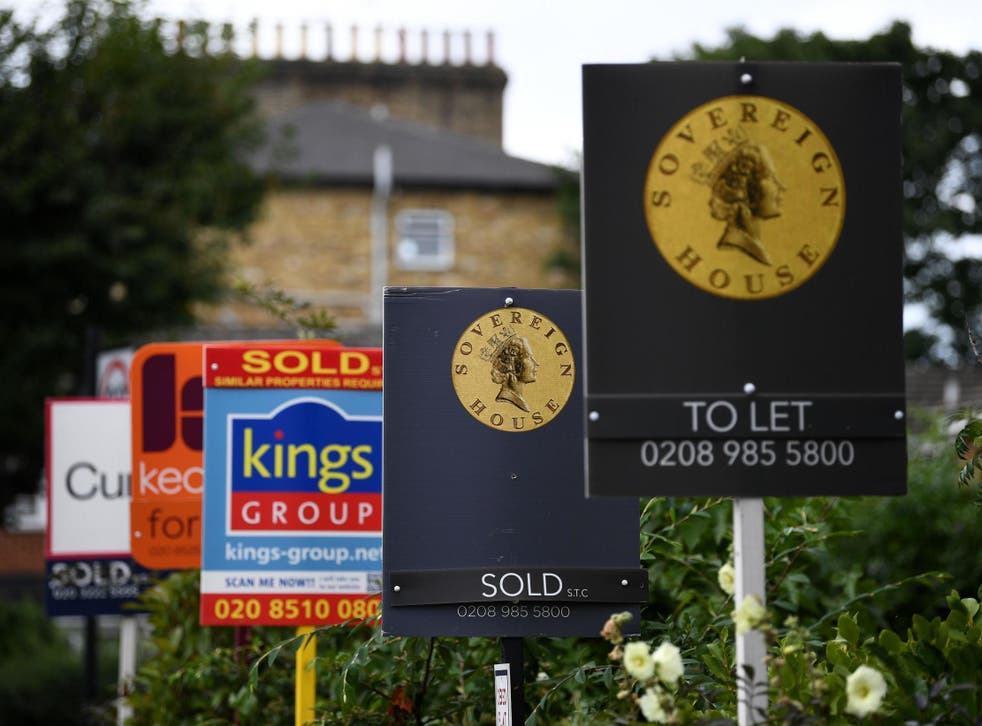 A government offer of £4m for councils to crack down on rogue landlords has been dismissed as a "drop in the ocean" which will not be enough to end exploitation of vulnerable renters.
Housing secretary Robert Jenrick said the money would be shared between more than 100 councils across England to tackle landlords who flout the law by offering inadequate or unsafe homes.
Mr Jenrick said the scheme, whose funding was announced in November, would help deliver "a better deal for renters".
"It's completely unacceptable that a minority of unscrupulous landlords continue to break the law and provide homes which fall short of the standards we rightly expect - making lives difficult for hard-working tenants who just want to get on with their lives," he said.
"Everyone deserves to live in a home that is safe and secure, and the funding announced today will strengthen councils' powers to crack down on poor landlords and drive up standards in the private rented sector for renters across the country."
UK Housing Crisis: in pictures

Show all 8
But his Labour shadow John Healey said: "This puny commitment is a drop in the ocean compared to the cuts that councils have faced since 2010.
"The truth is that the Conservatives have gifted rogue landlords the freedom to flourish, by cutting council budgets, weakening their powers and refusing to legislate to drive up standards."
Mr Healey called for a new legal charter of rights for renters, with longer tenancies, new minimum standards and rent controls.
And the Residential Landlords Association said the new funding was "inadequate to tackle the scale of the problem".
RLA policy director David Smith said: "We welcome the Government's focus on rooting out criminal landlords. For too long the debate has been driven by ideological calls for more regulation of the sector. What is needed is better enforcement of the powers already available to tackle the minority who bring the sector into disrepute.
"Today's funding though is nowhere near enough. Instead of offering inadequate and sporadic pots of money, it is critical that the Government provides proper, multi-year funding to enable councils to plan and prepare workable strategies to find the criminal landlords.
"This should be supported by councils having the political will to prioritise enforcement against the crooks rather than tying good landlords up in licensing schemes which do nothing to protect tenants."
The Local Government Association, which represents councils in England and Wales, said that action to raise standards in the private rented sector were being undermined by a "small minority" of landlords.
Housing spokesperson Darren Rodwell welcomed the additional funding, but said councils "could do more if they were given the right tools, like greater freedom to establish local licensing schemes for landlords".
The new funding will be used by councils to take enforcement action against rule-breaking landlords, and advise tenants of their housing rights.
Across Yorkshire and the Humber, 22 councils will be funded to train more than 100 enforcement officers.
In Northampton, a special operations unit will be set up, while in Thurrock, Essex, vulnerable young tenants will be given extra support in tandem with care services.
Meanwhile, in Greenwich, south London, a pilot scheme to identify "particularly cold homes" will be launched.
Polly Neate, chief executive of housing charity Shelter, said: "It's encouraging to see the government taking steps to improve the lives of England's 11 million private renters. Alongside their recent pledge to abolish 'no fault' evictions, this small injection of funding to help crack down on criminal landlords will start to redress the longstanding power imbalance between landlords and renters.
"But we still need a more permanent solution to the spiralling cost and instability of private renting, which leaves thousands of families battling to keep a roof over their head every month. Ultimately, the government must invest in a new generation of social homes. Social housing is the secure and future-proof alternative to private renting that people really need in this country."
Join our new commenting forum
Join thought-provoking conversations, follow other Independent readers and see their replies