Space for 1 million new homes on derelict 'brownfield' land, analysis reveals
'Building on brownfield land presents a fantastic opportunity to simultaneously remove local eyesores and breathe new life into areas crying out for regeneration'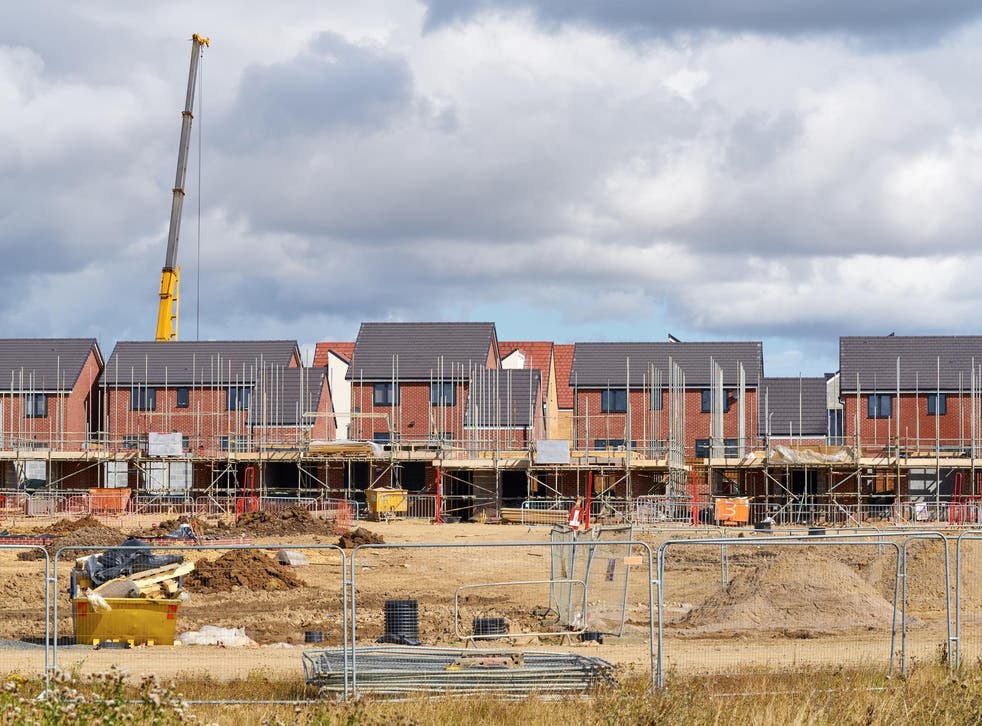 More than a million new homes could be built on land currently sitting unused across England, according to new analysis.
"Brownfield land", which has previously been built on but is now derelict, could be transformed into vast swathes of housing within the next few years.
The Campaign to Protect Rural England (CPRE) said such measures would regenerate run-down areas without destroying precious stretches of countryside to meet the UK's housing needs.
As it stands, the government is committed to building 300,000 new homes each year in England to meet demand, and there have been warnings of severe backlogs.
Meanwhile, local groups and green campaigners are concerned about the impact projects such as the massive Oxford-Cambridge development will have on nature and communities.
Historic England's best new listed buildings

Show all 34
Analysis performed by CPRE using data from Brownfield Land Registers identified over 18,000 sites on which new houses could be built with minimal impact on the environment.
It said two-thirds of this land was ready to be transformed, and could begin contributing to the country's unmet housing needs within just five years.
However, the campaigners said they were concerned current definitions of "previously developed land" were not comprehensive enough, meaning there could still be a large number of sites being overlooked.
"Building on brownfield land presents a fantastic opportunity to simultaneously remove local eyesores and breathe new life into areas crying out for regeneration," said Rebecca Pullinger, planning campaigner at the CPRE.
"Councils have worked hard to identify space suitable for more than 1 million new homes.
"But until we have a brownfield-first approach to development, and all types of previously developed land are considered, a large number of sites that could be transformed into desperately needed new homes will continue to be overlooked."
Research by the group in Enfield identified space for 37,000 homes on sites they identified as brownfield, 17 times more than official estimates.
CPRE suggested areas including supermarket carparks and "poorly-used industrial or commercial sites" could be regenerated into housing areas with few repercussions.
"The government, local councils and housebuilders must work hard to bring these sites forward for development and get building," said Ms Pullinger.
Local Government Association housing spokesperson Martin Tett said: "Councils are committed to bringing forward appropriate sites and ensuring homes are built where they are needed, are affordable, of high quality and supported by adequate infrastructure and services.
"This timely report highlights the availability of sites across the country to deliver enough homes and infrastructure to begin to address the national housing shortage we face."
Mr Tett said the government must provide councils with the power to speed up developments and set planning fees locally to ensure they are adequately resourced.
Responding to the new analysis, housing minister Kit Malthouse said: "This government is committed to building the homes our country needs while still leaving the environment in a better state than we found it.
"We're encouraging planners to prioritise building on brownfield land and working with local authorities to ensure sensible decisions are made on where homes get built."
Support free-thinking journalism and attend Independent events
Register for free to continue reading
Registration is a free and easy way to support our truly independent journalism
By registering, you will also enjoy limited access to Premium articles, exclusive newsletters, commenting, and virtual events with our leading journalists
Already have an account? sign in
Register for free to continue reading
Registration is a free and easy way to support our truly independent journalism
By registering, you will also enjoy limited access to Premium articles, exclusive newsletters, commenting, and virtual events with our leading journalists
Already have an account? sign in
Join our new commenting forum
Join thought-provoking conversations, follow other Independent readers and see their replies