Housing double whammy: A whole generation 'won't be able to buy or rent a home'
Unless we build affordable housing, more and more people will be priced out, say experts
Andrew Grice
Tuesday 10 December 2013 01:44 Comments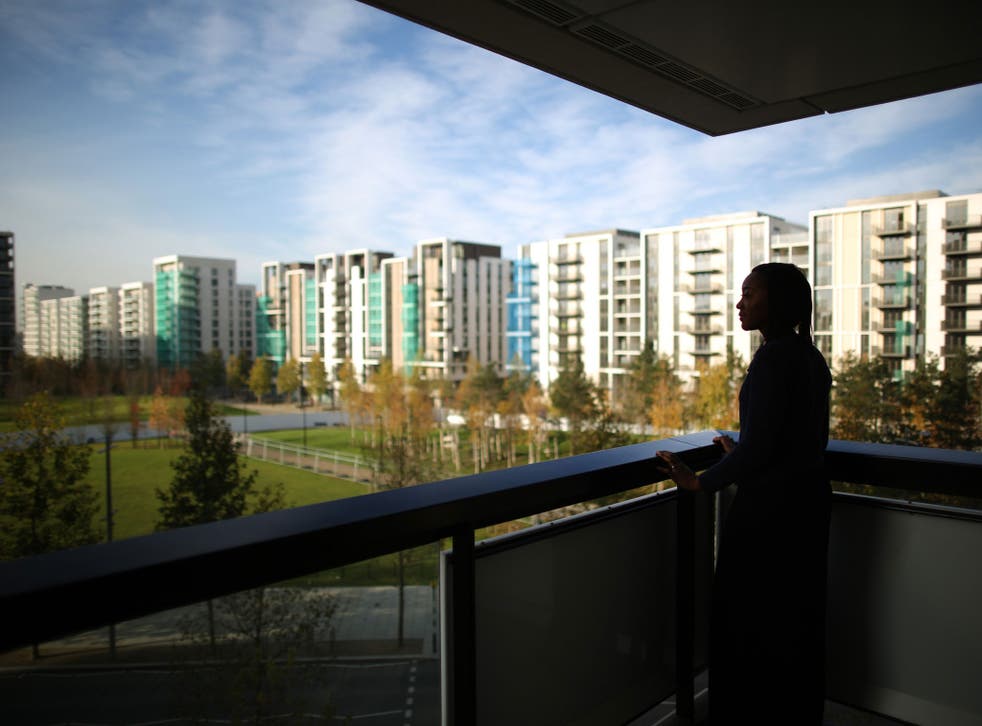 A generation of Britons faces a housing "double whammy" as a growing number of people cannot afford to buy or rent a home, according to a report published today.
The study warns that house prices are set to rocket by 35 per cent by 2020 and that private sector rents are likely to soar by 39 per cent over the same period. It said that the "two broken housing markets" mean an extra 310 working people a day – one every five minutes – turn to the Government for housing benefit.
The average house price in England will rise from £245,879 this year to £331,387 by 2020, according to projections by the respected analysts Oxford Economics. In London, the £452,400 average will rocket to £647,500 – 18 times the average London wage, compared with 16 times now. At the other end of the spectrum, the £146,000 average price in the North-east will rise to £171,400.
The National Housing Federation, which commissioned the forecasts and represents housing associations, warned that the widening gap in demand for and supply of housing meant "an entire generation will be locked out of home ownership and forced to rent for life".
Oxford Economics said the average annual private rent in England would jump from £8,691 this year to £12,059 by the end of the decade. Again there would be sharp regional variations. In London, the average rent would rise from £16,796 to £22,249 a year, while in the North-east it would increase from £5,771 to £7,234.
The federation's report, Home Truths, will make depressing reading for the Government, which is trying to keep a lid on the £24bn-a-year bill for housing benefit. It said taxpayers have paid £12.1bn towards the housing costs of working people since 2009, an extra £1.7m every day, as years of not building enough homes pushed rents beyond the means of ordinary working families.
"The dysfunctional housing market is having severe financial consequences for the taxpayer," the report said. "For a fraction of that wasted money, the Government could support areas of economic growth and build more affordable homes." Although England needs 240,000 new homes a year, only 107,000 were built in the 2012-13 financial year, down 11 per cent on 2009.
David Orr, the federation's chief executive, said: "We hear a lot about 'making work pay', but a decent job won't even cover the cost of a home in England. Billions of pounds of taxpayers' money is wasted, lining the pockets of private landlords, when it could be better spent building more homes people can afford. Relying on the private rented sector so heavily is a costly sticking plaster.
"In towns and cities pulling away from the recession, the dysfunctional housing market is burning the fingers of many people. Hardworking families are spending more and more on a home and many could be forced to move – away from jobs, schools and relatives."
The federation said that to fix the "two broken markets", more homes should be built in areas growing economically – at prices people can afford.
Ministers insist they have taken action to boost housebuilding. In last week's Autumn Statement, George Osborne announced £1bn of loans to unblock large housing developments to ensure an extra 250,000 homes. He raised borrowing limits for councils by £300m over two years to fund 10,000 new homes. Fears that the Government's Help to Buy scheme, which guarantees 95 per cent mortgages, could inflate another housing bubble led to the Funding for Lending programme being restricted to business loans.
Kris Hopkins, the Housing Minister, said: "The housing market we inherited in 2010 had house-building at its lowest peacetime levels since the 1920s. Three years later rents are falling in real terms, we've built 360,000 homes and housebuilding is growing at its fastest rate for 10 years. None of this would have been possible without our action to cut the deficit left by the last administration, and keep interest rates low. But there's still more to do."
Supply and demand
107,000 new homes built in 2012/13 across the private sector, housing associations and local authorities
240,000 homes that need to be built a year
Register for free to continue reading
Registration is a free and easy way to support our truly independent journalism
By registering, you will also enjoy limited access to Premium articles, exclusive newsletters, commenting, and virtual events with our leading journalists
Already have an account? sign in
Join our new commenting forum
Join thought-provoking conversations, follow other Independent readers and see their replies