How to spend it like the Queen? Try a £1m asbestos bill
Accounts show Royal family cost us more last year – led by vast repair bill for Buckingham Palace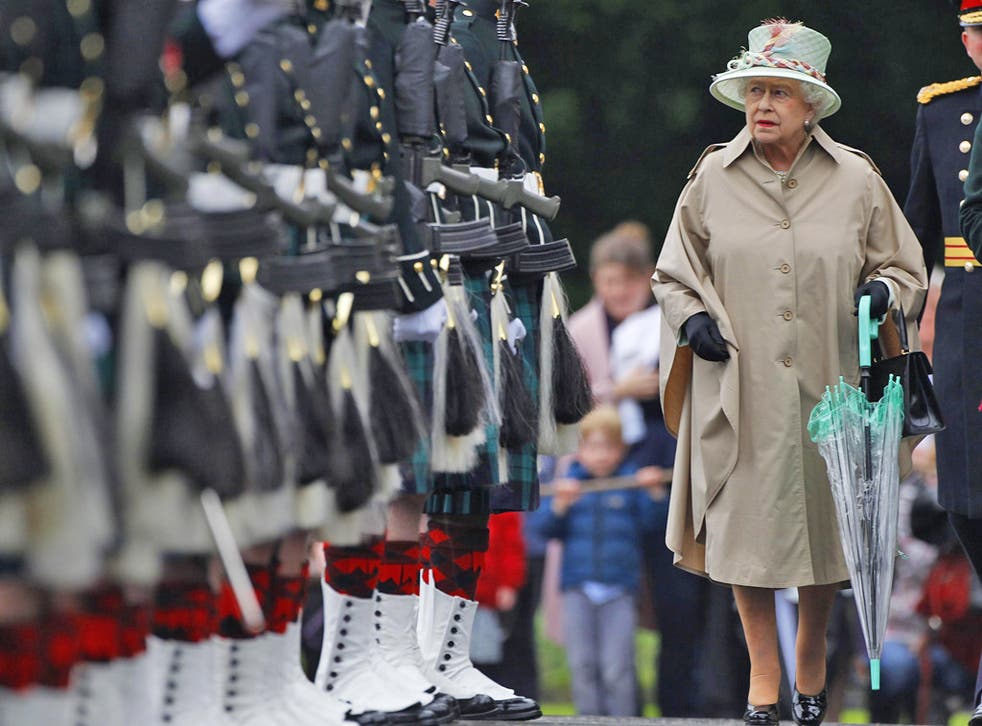 The Queen is facing a multi-million pound bill for removing potentially deadly asbestos from Buckingham Palace. Almost £1m of public money has already been spent stripping asbestos from electrical cabling ducts under flooring in the south wing of the 19th-century building, royal accounts revealed yesterday.
Further work to remove the building material from other parts of the palace will take place over 20 years, with the total bill for ensuring the Royals and courtiers avoid developing mesothelioma – a malignant lung cancer caused by inhaling asbestos – coming to several millions of pounds.
A rolling programme has begun to update electrical cabling at the palace laid in the late-1940s. Hidden within last year's accounts was the warning that replacing existing heating and electrical pipes at Buckingham Palace "with associated asbestos removal will now take 15-20 years to complete".
The latest accounts – which showed that taxpayer funding for the Queen rose slightly by 0.6 per cent, or £200,000, to £32.3m in the year to April – revealed that tearing out asbestos from under lino in the south wing cost £800,000.
The accounts noted: "The mechanical and electrical services at Buckingham Palace were largely installed in 1949 and are in need of replacement. The mains are distributed around the palace from central plant rooms in ducts that run under the basement floor of three of the four wings. This... comprises the removal of the cover of each duct, clearance of asbestos contamination…"
A spokesman for the Royal Household said "extensive records" were kept to ensure that maintenance workers were safe from asbestos when carrying out repairs.
The Royal Family has a backlog of essential building work, including repairs to crumbling roof masonry. Last year £9.7m of government grant-in-aid was pumped into renovating Buckingham Palace, Windsor Castle, St James's Palace and other buildings, up from £7.8m the previous year.
Public funding for royal travel rose by £100,000 to £6.1m, which covered the chartering of planes and helicopters. The Prince of Wales and Duchess of Cornwall's travel bill was the highest, costing at least £810,000, followed by the Duke of York on £378,249.
Despite the rise, the Queen's spending has dropped since 2009, allowing Buckingham Palace to point to her frugalness. The savings have allowed the Queen to channel £3m into reserves – which she will use to pay for her Diamond Jubilee celebrations.
Sir Alan Reid, Keeper of the Privy Purse, said: "When the Chancellor of the Exchequer announced his plans for the public expenditure to reduce by 25 per cent in real terms over a four-year period, the Queen was very keen that the Royal Household should play its part in reducing its expenditure accordingly."
Join our new commenting forum
Join thought-provoking conversations, follow other Independent readers and see their replies