Human rights campaigners attack Government's 'foreign children list experiment'
The new School Census has 'produced some discriminatory and outright racist outcomes', activists say
Niamh McIntyre
Monday 16 January 2017 17:19 Comments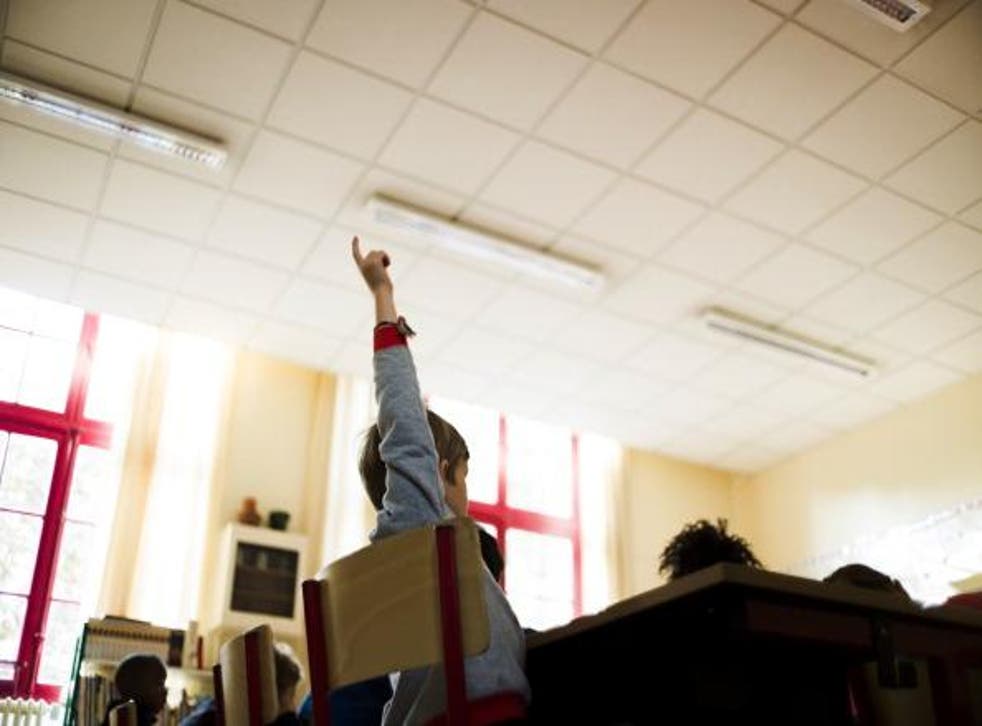 Human rights campaigners have criticised the Government's 'foreign children list experiment' and urged parents to boycott the School Census in an open letter sent to every head teacher in the UK.
New questions about a child's nationality and country of birth have been included in this year's census. Parents can refuse to share this data with the Department for Education, but hundreds of schools have failed to inform parents that they can opt out of the nationality questions.
The Schools Against Borders for Children (Schools ABC) campaign, which is calling for a national boycott of the census, has collected requests for personal data which do not inform parents that these questions are optional. They have published 30 of these letters via Twitter in December alone.
The letter, jointly authored by Liberty and Schools ABC, aims to address this confusion, and urges schools to inform parents of their right to refuse to share sensitive data.
"Parents and guardians deserve to know they do not need to be complicit in this Government's 'foreign children list' experiment, which uses children's education to enforce border controls. If enough of them take a stand, we can make the playground off-limits to border police, defend every child's right to education and begin to reunite our communities." Martha Spurrier, director of Liberty, said.
The letter also states: "The Government provided inadequate and confusing guidance to schools about their duties to provide this data and this has led to misunderstandings between schools, parents and pupils about what they are and aren't legally obliged to do."
Schools Week also found that a number of schools have been unnecessarily requesting their pupils' passport numbers, while a school in Berkshire had only requested nationality data from its non-white pupils.
On 10 January, the Government issued updated guidance on the School Census, which explicitly informs schools of their obligation to tell parents that they can refuse to share the nationality data. Campaign groups have expressed anger that the Government only provided this guidance less than a fortnight before the results were due on 9 January.
The Department for Education has said it will only use the data to to help gauge the "targeting of support" for pupils and schools. However, Liberty and Schools ABC are concerned that the Department for Education will also use this new data for immigration enforcement, after a leaked Home Office memo last month revealed education officials have an agreement to share the personal details of up to 1,500 schoolchildren a month with the Home Office. The memo also said it would aim to to "create a hostile environment" in schools for irregular migrants.
Gracie Mae Bradley, Campaign Co-ordinator for Schools ABC, said she feared that the census would contribute to an atmosphere of increased xenophobia.
"The way the census has been conducted so far has produced some discriminatory and outright racist outcomes. As hate crimes soar and the status of EU migrants remains precarious, schools should be a place where all children feel safe."
Register for free to continue reading
Registration is a free and easy way to support our truly independent journalism
By registering, you will also enjoy limited access to Premium articles, exclusive newsletters, commenting, and virtual events with our leading journalists
Already have an account? sign in
Join our new commenting forum
Join thought-provoking conversations, follow other Independent readers and see their replies