Hundreds of British soldiers sent to Afghanistan given anti-malaria drug known to be dangerous for mental health
Exclusive: The move was made despite the advice of Public Health England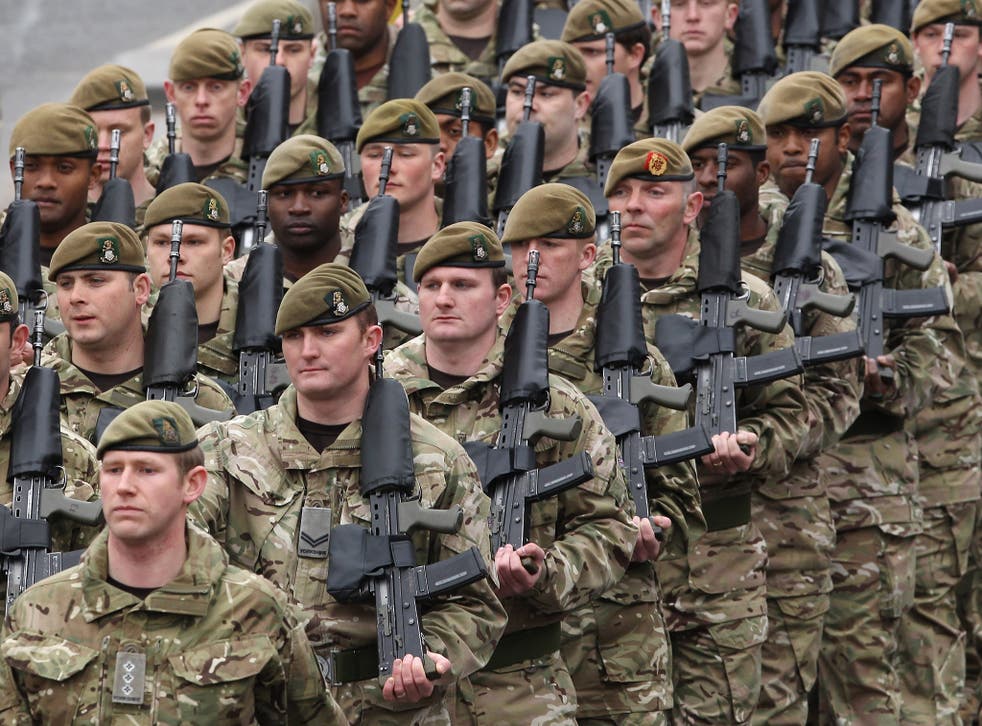 Hundreds of British soldiers in Afghanistan were given a controversial anti-malaria drug even though experts do not recommend its use in the country, it can be revealed.
Lariam, also known as mefloquine, is associated with a range of mental health problems ranging from psychosis and depression to hallucinations and suicidal thoughts.
The Independent disclosed that nearly 1,000 British servicemen and servicewomen have required psychiatric treatment after taking the discredited drug.
Now it can be reported that more than 500 service personnel were given Lariam before being deployed to Afghanistan between 2007 and 2014, according to official figures released in response to a Freedom of Information request. It is not known how many subsequently required mental health treatment.
The Ministry of Defence (MoD) defends its continued use of Lariam - which is banned by the US Special Forces Command - on the grounds that it follows Public Health England (PHE) guidelines.
But the PHE medical advice on which defence officials base their decisions has never recommended the use of Lariam for those going to Afghanistan. In a statement, a PHE spokesman said: "Mefloquine/lariam has never been recommended as an anti-malarial for people travelling to Afghanistan by the Advisory Committee on Malaria Prevention (ACMP)."
A combination of chloroquine and proguanil, which do not have Lariam's damaging side-effects, is recommended. This combination, known as C&P, is considered to be the most effective and appropriate anti-malarial when balancing risks of malaria against potential side effects of drugs
Lieutenant Colonel (retd) Ashley Croft, who served for more than 27 years in the Royal Army Medical Corps and is an expert on malaria, said: "This is a direct violation of Public Health England's guidelines for UK travellers. This is another example of the MoD's cynical disregard for the safety of deployed soldiers."
Almost a decade ago the drug's manufacturers, Roche, admitted there were "more effective" alternatives with "better side-effect profiles." Recent years have seen repeated warnings of Lariam's dangerous side effects, including one issued by Roche to British doctors in October 2013, saying that it "may induce potentially serious neuropsychiatric disorders."
It is regarded as a drug of last resort, or is not used, by military forces in France, Germany, Denmark, Canada, the Netherlands, and the US. Yet Britain continues to give Lariam to its soldiers.
An incoming Labour Government would order an immediate review of the MoD's use of Lariam. "This is an issue of grave concern. Given the growing evidence of the potential damage caused by this drug we are committed to immediately reviewing its use should we form the next government," said Vernon Coaker, Labour Shadow Defence Spokesperson.
His concerns were echoed by Sir Nick Harvey, Liberal Democrat candidate for North Devon and former armed forces minister: "There is a clear pattern of mental health problems in those taking the drug and I can't see why the MoD should not at this point take a hard look at the emerging evidence and revert to some of the alternative anti-malarials on the market."
In a statement an MoD spokesperson said: "In line with PHE guidelines, MOD policy is to prescribe the chloroquine plus proguanil (C&P) anti-malarial for personnel deploying to Afghanistan."
They added: "PHE guidelines do not prohibit the use of mefloquine in Afghanistan as an alternative if the patient cannot take C&P for individual reasons. Only around 1% of personnel deployed to Afghanistan were prescribed mefloquine. It is untrue to suggest personnel are forced to take any drug – including mefloquine."
Join our new commenting forum
Join thought-provoking conversations, follow other Independent readers and see their replies