Hundreds ignore health and safety warnings to watch the demolition of Didcot's famous cooling towers
The 36,000 tonnes worth of tower was taken down by 180 kg of explosives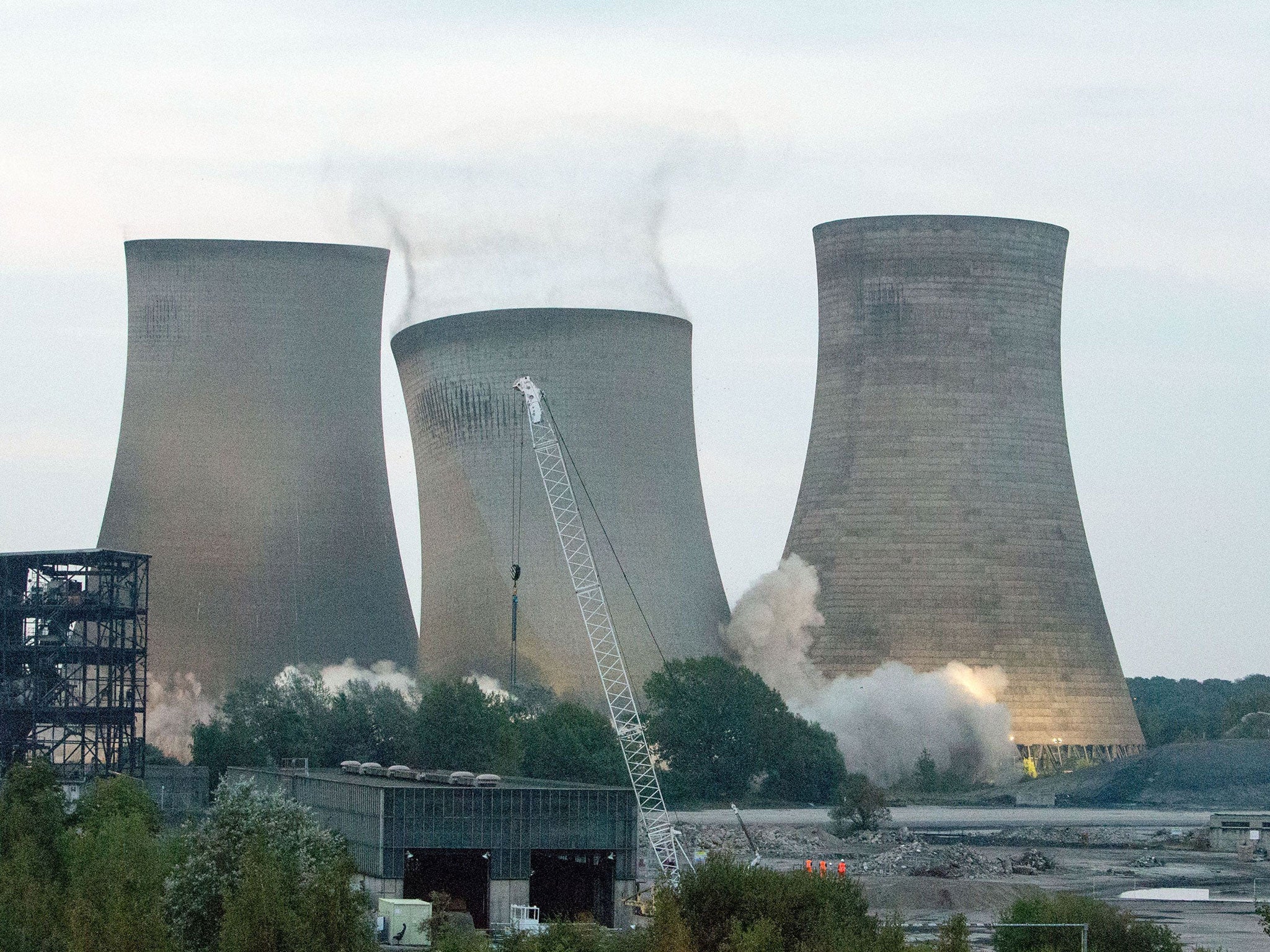 Hundreds of local residents ignored calls to watch from home, as a controlled demolition saw three cooling towers at the Didcot power station brought down on Sunday morning.
Despite calls from the site's owners for spectators to stay away due to health and safety reasons, groups keen to see the removal of this historic Oxfordshire landmark gathered together in the areas around the power station.
After towering over the Oxfordshire town of Didcot for over 40 years, Didcot power station's three iconic cooling towers were brought down in the space of ten seconds on Sunday, during a controlled demolition at the town's now defunct power station.The blast, streamed live on air, saw 180kg of explosives take down the three towers weighing over 36,000 tonnes become rubble at 5:00 this morning.
Spectators were reported to have arrived at 22:00 on Saturday night, as hundreds gathered to see the removal of the structures that were voted Britain's biggest eyesore in 2003.
Car parks were opened specially and versions of Europe's 1986 song the Final Countdown in expectation of the three towers being brought down.
Following the destruction, cheering and applause could be heard as debris from the demolition created a large cloud of dust.
A live video stream of the event was also posted by the Coleman and Company demolition group given the task of destroying the towers and #DidcotDemolition became a trending Twitter topic.
The coal-fired power station began commercial operations in 1970, but was taken off the national grid last March after over 40 years of providing electricity for the surrounding area.
Despite a petition signed by 3,000 local residents calling for the demolition to be made in the daylight so everyone could see, police and those that run the power station decided an early morning demolition would be the safer option.
But Guy Esnouf, npower's director of communications, said experts including the Health and Safety Executive, Thames Valley Police and Network Rail had advised an early time.
He said: "We had 180kg of high explosives. That is an awful lot and you clearly don't want people and explosives near together. Safety has to come first."
Join our commenting forum
Join thought-provoking conversations, follow other Independent readers and see their replies