Hundreds of Britons left stranded after Christmas flight to Maldives hit by technical problem
'We are doing all we can to care for customers both at Gatwick and also in the Maldives,' says BA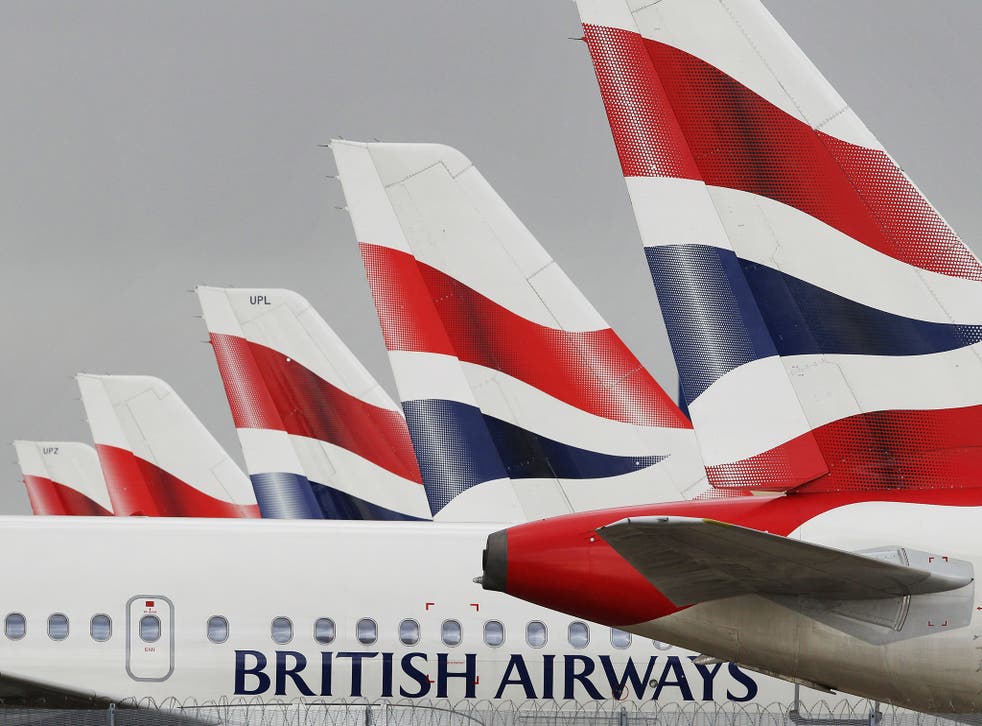 Around 200 British people were expecting to wake up in the Maldives on the morning of Christmas Eve, but instead found themselves still in Sussex - in an airport hotel, close to Gatwick.
British Airways flight 2043 to the Indian Ocean archipelago was delayed by 21 hours because of a technical problem.
The 225 passengers in the Maldives were due to arrive back at Gatwick in the late afternoon of Christmas Eve, but instead should touch down on Christmas Day just before the Queen's Speech.
BA told The Independent: "We are doing all we can to care for customers both at Gatwick and also in the Maldives and to get them to their final destination as soon as possible."
Closer to home, easyJet passengers hoping to fly between the Isle of Man and Bristol were stranded in the wrong locations overnight after the evening round-trip was cancelled.
At home, the travel industry is winding down ahead of a near-total shutdown of public transport on Christmas Day. The last trains will set off as early as mid-afternoon. The nation's railways will close as usual on Christmas Day, with most train operators also staying shut on Boxing Day.
But while inter-city travel on 25 December without a car has long proved difficult, Christmas Day this year will see a record number of long-distance buses operating. National Express has twice as many services running this year than last. The firm's UK Coach Managing Director, Tom Stables, said: "People can travel the length and breadth of the UK on Christmas Day - including to the major airports - ensuring as many people who want to see friends and family across the country can do so."
Between Liverpool and Leeds, the firm will run four buses, calling at Manchester and Bradford. The same number will run from Plymouth to London via Exeter and Bristol.
Between Oxford and London, the Oxford Tube bus will run hourly. Some fares are rather higher than usual - the Megabus trip from Birmingham to Liverpool is currently priced at £32 one way - but the extra links provide a valuable alternative to either hitch-hiking or minicabs.
In the air, 25 December remains the quietest day for travel by some margin, But this year there will be a record number of people flying away, with Heathrow, Gatwick and Manchester the busiest airports for festive departures. The Independent estimates that 200,000 people will fly in and out of the country tomorrow, taking advantage of fares that are much lower than immediately before or after Christmas Day.
While easyJet, the biggest budget airline, is giving all its UK-based staff the day off on Christmas Day, and BA has cancelled almost all domestic flights, most long-haul services are continuing as normal.
Heathrow will handle 106,000 passengers, while Gatwick is expecting 20,000 passengers.
New York is the most popular destination for British airline passengers, closely followed by Dubai. The leading European city is Amsterdam.
Register for free to continue reading
Registration is a free and easy way to support our truly independent journalism
By registering, you will also enjoy limited access to Premium articles, exclusive newsletters, commenting, and virtual events with our leading journalists
Already have an account? sign in
Register for free to continue reading
Registration is a free and easy way to support our truly independent journalism
By registering, you will also enjoy limited access to Premium articles, exclusive newsletters, commenting, and virtual events with our leading journalists
Already have an account? sign in
Join our new commenting forum
Join thought-provoking conversations, follow other Independent readers and see their replies