Husband of cyclist killed by London lorry weeps uncontrollably as driver is acquitted
'She had a great future ahead of her and it was erased in a moment'
Elsa Vulliamy
Thursday 31 March 2016 23:38 Comments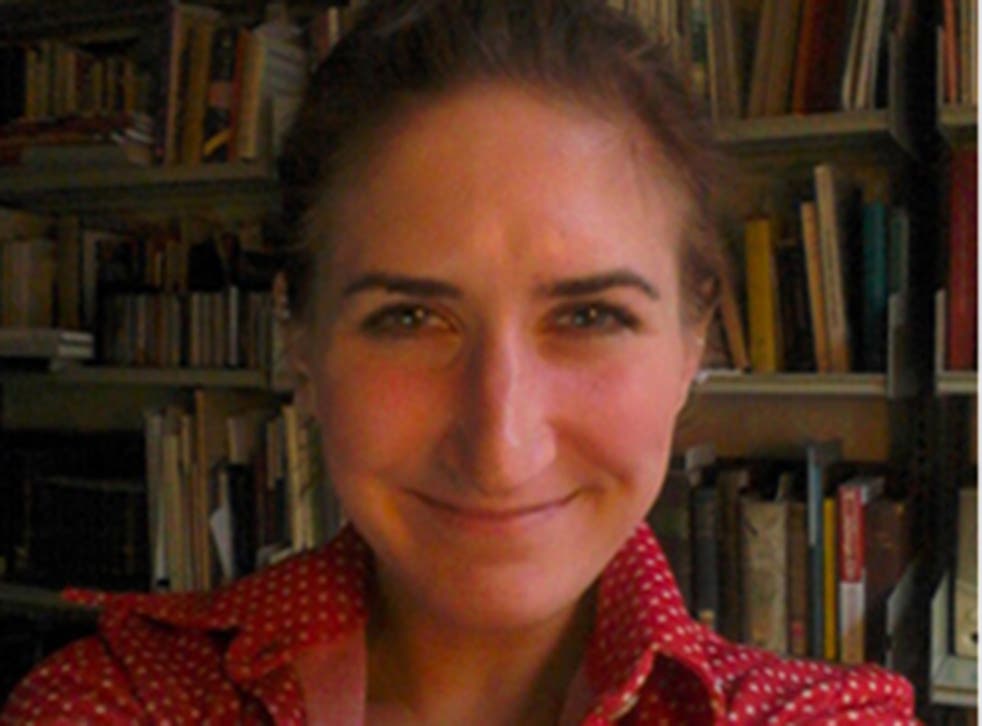 The widower of a 26-year-old cyclist who was killed by a lorry collapsed in tears as the driver walked free from court.
German postgraduate student Janina Gehlau collided with a lorry at Ludgate Circus in Central London on 17 October 2014 while riding her bike.
Vincent Doyle, 45, who was driving the lorry, denied the charge of causing Mrs Gehlau's death by careless driving.
Jurors at the Old Bailey heard that Mr Doyle should have been aware of Mrs Gehlau, having overtaken her just 200 metres before the junction and then waiting 23 seconds at a red light before making a left turn.
They were also told that, had his mirrors been correctly positioned, he would have seen her three to five seconds before the collision.
Mr Doyle denied the allegations, insisting that he had checked his mirrors "five or six times" before the green light.
He told jurors that he had not seen Mrs Gehlau as she waved her arms and shouted before falling under the lorry, which was described by his lawyer as "the size of half a house".
The lorry driver described how he had stayed with Mrs Gehlau and held her hand as they waiting for an ambulance: "I was taking her pulse, chatting to her all the time. I was holding her hand telling her 'please hang on'. We were chatting away. And then she died."
Mr Doyle explained that the accident had affected him to the point where he suffered a nervous breakdown.
"I was in a psychiatric hospital for eight months," he told the court.
After less than an hour of deliberation, jurors cleared Mr Doyle of the charges, leaving Mrs Gehlau's widower Marcel weeping uncontrollably as he and the rest of her family were led from court.
Mrs Gehlau had been in England for just a few weeks, planning to stay for three months as she studied for her master's degree.
Judge Gerald Gordan said: "I would like it to be made absolutely clear to the family that the verdict of the jury does not imply any form of criticism of Mrs Gehlau."
He added that the difference between UK and German roads may have been "a factor".
In a statement released by the family's lawyers, Mrs Gehlau's mother, Andrea Tasic, said: "We are devastated by the verdict and do not feel that we have got justice for Janina.
"I miss her so much. She had a great future ahead of her and it was erased in a moment.
"I told her the roads were too dangerous when I visited her, but she was an experienced cyclist and told me not to worry."
Ms Tasic expressed concern over London's dangerous roads, warning others to consider carefully before cycling: "My only hope is that this makes people think twice before cycling in London.
"Too many families are losing loved ones in these circumstances and action needs to be taken to improve safety before there are any more tragedies," she added.
Register for free to continue reading
Registration is a free and easy way to support our truly independent journalism
By registering, you will also enjoy limited access to Premium articles, exclusive newsletters, commenting, and virtual events with our leading journalists
Already have an account? sign in
Join our new commenting forum
Join thought-provoking conversations, follow other Independent readers and see their replies