'I'd rather face firing squad than stay in prison', says British grandmother Lindsay Sandiford sentenced to death in Bali for trafficking £1.6m of cocaine
'I don't want to get old and decrepit in here...at least a bullet is quick,' says Lindsay Sandiford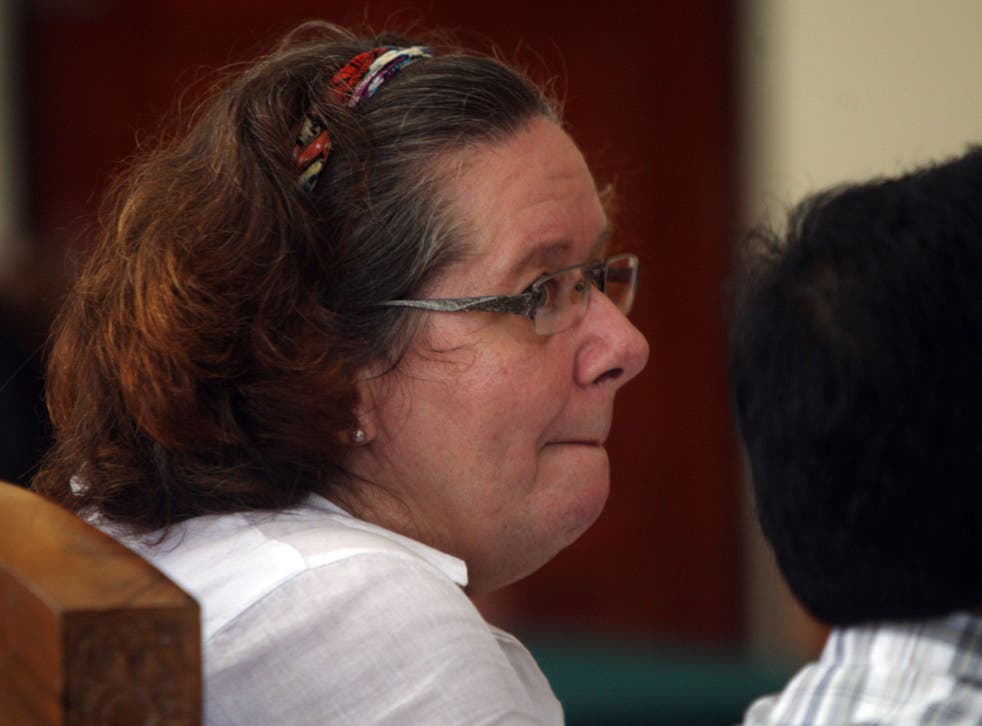 A British grandmother sentenced to death for drug trafficking in Indonesia has said she would rather be shot dead by a firing squad than spend years in jail.
Speaking from her cell in the notorious Kerobokan prison in Bali, Lindsay Sandiford told the Mail on Sunday: "I would rather have the death sentence than a life sentence.
"I don't want to get old and decrepit in here...at least a bullet is quick."
Sandiford, 56, from Redcar, Teesside, was sentenced to death in January after being found guilty of attempting to smuggle nearly 5kg (11lb) of cocaine into Bali. The cocaine had an estimated value of £1.6 million.
Following her arrest she was involved in a police operation to capture the alleged ringleaders of the drugs operation, after being told if she did she would go into witness protection.
Despite this last week her appeal against the death sentence failed.
In her first interview from death row Sandiford attacked the decision to refuse her appeal as 'bizarre and unjust' and said she would rather face the firing squad than stay in jail for years.
"Sometimes I think, 'Let them get on with it.' I have had a lot of fun in my life. I've been to a lot of places, done a lot of things and I've met a lot of interesting people", she told the Mail.
"I've got no regrets. I could be dying of cancer or something horrible and prolonged," she said.
Sandiford was arrested in May of last year when she arrived in Bali with the cocaine hidden in the lining of her luggage.
She maintains that she only smuggled the drugs after her sons' lives were threatened by a drugs gang. Following her conviction earlier this year, the prosecution recommended 15 years' jail, but judges later sentenced Sandiford to death.
The British Foreign Secretary William Hague has asked Indonesia to spare Sandiford the death sentence sending a strongly-worded appeal to the three judges in the case through the Foreign Office. Mr Hague had argued Sandiford's death penalty is 'unwarranted because it is an excessive punishment'.
Last week, as news of the failed appeal emerged, the Foreign Office said: "We are disappointed to hear that Lindsay Sandiford's appeal has been refused by the High Court in Bali. The UK strongly opposes the death penalty and has repeatedly made representations to the Indonesian government on this matter. We will continue to provide consular assistance at this difficult time."
Sandiford could now still seek a judicial review from the Supreme Court. If that fails only the country's president is able to grant her a reprieve.
Join our new commenting forum
Join thought-provoking conversations, follow other Independent readers and see their replies