'I was frightened to death of him': Jimmy Savile's former personal assistant Janet Cope slams the disgraced star as a 'manipulative' Peter Pan who 'thought he was untouchable'
Janet Cope, who worked for Savile for 32 years until she was suddenly sacked in 2001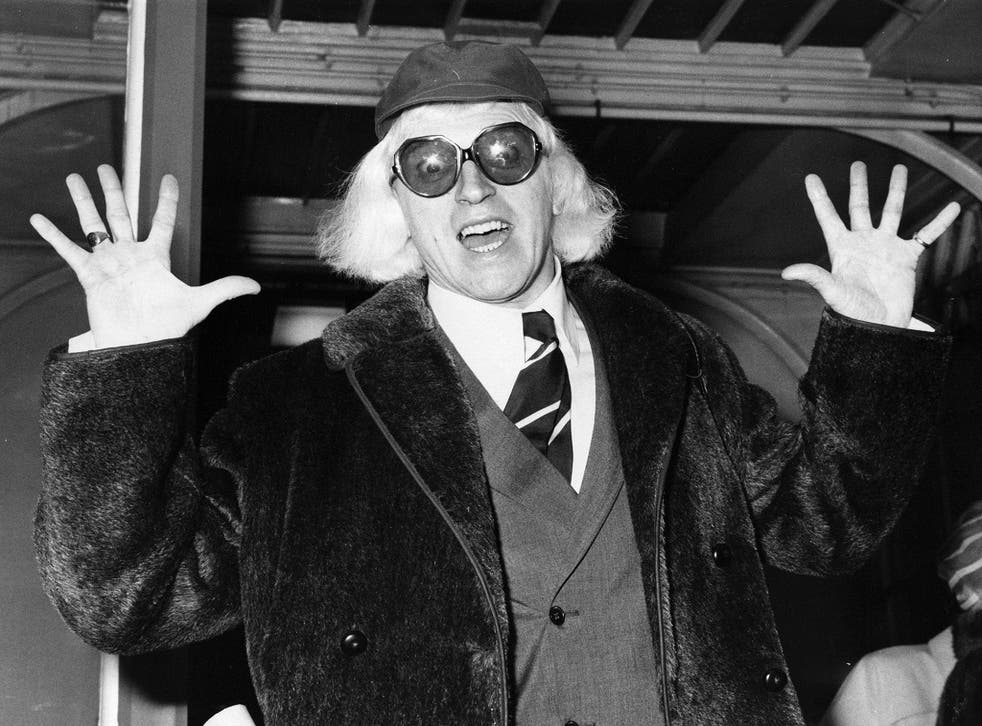 Jimmy Savile's former personal assistant has spoken out against her former employer, saying he was "manipulative" and "thought he was untouchable".
Janet Cope, who worked for Savile for 32 years until she was suddenly sacked in 2001, described the disgraced broadcasting star as "controlling", comparing him to Peter Pan and "forever surrounding himself with youngsters".
In an interview with the Daily Mirror, the 70-year-old said: "I was frightened to death of him [Savile] and I wasn't the only one. He loved the power he had over people.
"On the face of it Jim led a celibate, nomadic and simple life which may have disguised a more sordid double life."
Ms Cope spoke out as it was announced that former High Court judge Dame Janet Smith and ex-Sky News executive Nick Pollard are to lead the BBC's independent reviews stemming from the sex abuse allegations surrounding the late DJ.
Dame Janet, who led the inquiry into mass killer Harold Shipman, will lead the examination of the "culture and practices of the BBC" during the years Savile worked there while Mr Pollard, a former head of Sky News, will look into whether there were any "failings" in the way a Newsnight report into claims against Savile was handled.
The planned news report was dropped late last year and there have been repeated suggestions the decision was made because the BBC was already planning to do more favourable programmes, claims which the BBC has repeatedly denied.
BBC director-general George Entwistle said last week that he was launching the Newsnight inquiry to shake off the "clouds of suspicion".
The Pollard review will also look into the handling of material that may have been of interest to the police or other authorities and will begin "as a matter of urgency". He will be given legal support independent of BBC management.
In addition to looking at the BBC during the Savile years, the Smith Review will examine if the corporation's child protection and "whistleblowing" policies are up to the job.
Dame Janet - whose inquiry will not begin until police indicate they are happy for it to proceed - will be assisted by an expert in child safeguards.
Her review will include evidence from people who have made allegations about being sexually abused by Savile on BBC premises or while on location for the corporation.
And it will hear from those who claim they raised concerns either formally or informally about his activities.
Police believe the DJ and television presenter's alleged catalogue of sex abuse could have spanned six decades and included about 60 victims.
Culture Secretary Maria Miller has said there is no need for a wider inquiry into Savile's activities while the police investigation was going on.
She said it was crucial that detectives were allowed to continue their investigation "unfettered" by other inquiries.
Yesterday Savile's long-time producer on children's TV show Jim'll Fix It said he was completely unaware of the presenter's activities and said the star managed to "hoodwink" him.
But Roger Ordish said he did know that Savile had a "predilection for younger females".
In his first interview since the disclosures about Savile's alleged abuse of possibly dozens of underage victims over a period of many years, he described the presenter as a "manipulative" man.
But he told ITV1's This Morning he saw no abuse during the two decades in which he worked with the late TV and radio host.
The disclosures about Savile's private life were made in an ITV documentary a fortnight ago.
The BBC is also to appoint an independent expert to look at sexual harassment claims and practices after staff came forward to make allegations about other inappropriate conduct to which they say they have been subjected over the years.
Register for free to continue reading
Registration is a free and easy way to support our truly independent journalism
By registering, you will also enjoy limited access to Premium articles, exclusive newsletters, commenting, and virtual events with our leading journalists
Already have an account? sign in
Join our new commenting forum
Join thought-provoking conversations, follow other Independent readers and see their replies