#IAmTheDoctorWho: Junior doctors unite on social media to show how they help NHS patients
Many junior doctors have shared short descriptions of their jobs to highlight how vital they are to NHS healthcare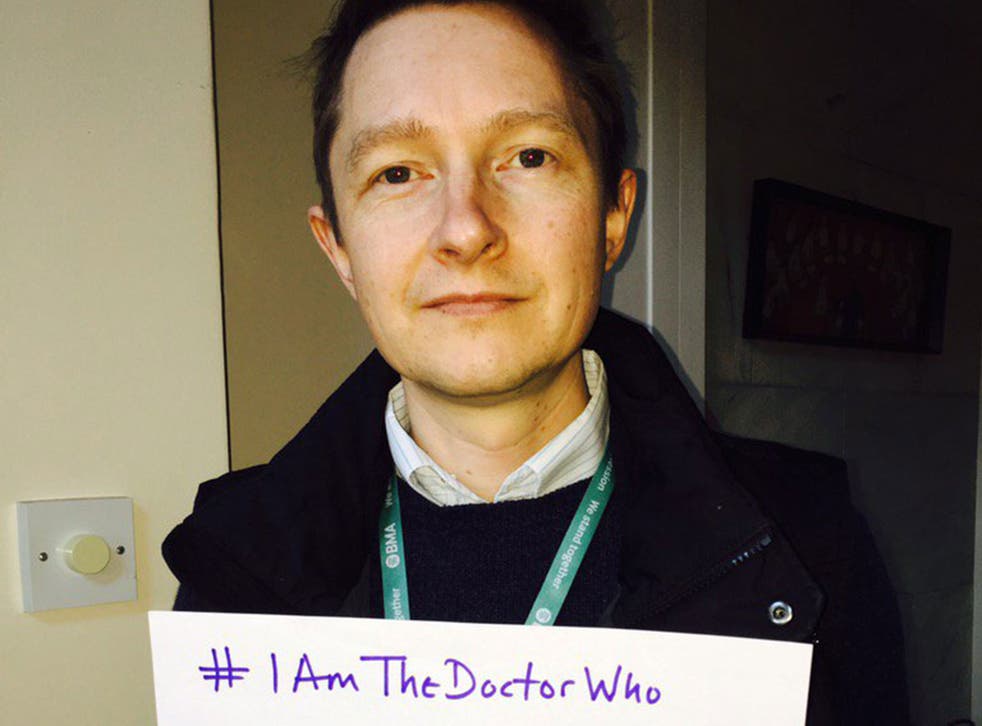 Junior doctors are sharing pictures on social media with short descriptions of how they help NHS patients as they strike over their controversial new contracts.
Using the hashtag #IAmTheDoctorWho, many junior doctors have shared short descriptions of their jobs to highlight how vital they are to NHS healthcare.
Here are some of the #IAmTheDoctorWho tweets:
The hashtag has attracted thousands of posts.
In response, many NHS patients have tweeted their support using the hashtag #IAmThePatientWho, sharing their stories about how they were helped by doctors:
Junior doctors began their 24-hour walkout at 8am on Wednesday and will provide only emergency care.
Health Secretary Jeremy Hunt said: "Today 43 per cent of junior doctors have turned up to work, so the turnout for the strike has been slightly lower than before.
"I'm very grateful to all the doctors who have turned up to work today. There is no need for this industrial action."
An Ipsos MORI survey conducted for the Health Service Journal found 64 per cent of people blame the Government for the strike, while 13 per cent say it is the junior doctor's fault.
Join our new commenting forum
Join thought-provoking conversations, follow other Independent readers and see their replies