Welfare cuts so large, even IDS is worried at the 'sheer scale' of them
Secretary of state for work and pensions said to be 'pushing back' against attempts to slice his department's budget as he attempts to achieve planned £12 billion of savings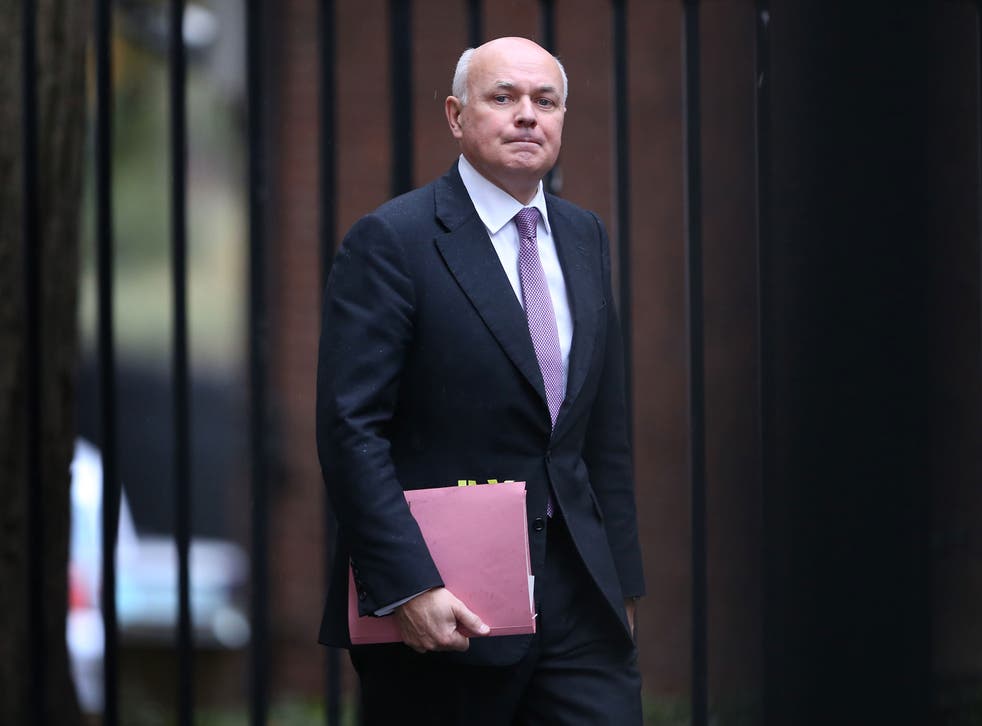 Ian Duncan Smith is believed to be wrangling with his cabinet colleagues over the cuts required by his department if it is to achieve the Conservatives' planned £12 billion in welfare budget savings.
According to the Observer, a source close to the Work and Pensions Secretary said Mr Duncan Smith was "pushing back" against attempts to slice away at his department's budget.
Another source confirmed that Duncan Smith believed there could be no "salami slicing" of the welfare budget, but maintained he was committed to achieving the planned £12 billion cuts through genuine "structural reform".
The benefits system, along with local government spending, are the areas that will be most affected by the Conservatives' austerity programme.
The welfare cuts have been criticised as impacting most heavily on the poorest and most vulnerable, in particular those with disabilities or in need of social care.
Tom Pollard, policy and campaigns manager at Mind, the mental health charity, said that people with mental health problems had been among the hardest hit by changes to the benefits system and warned that further cuts were counterintuitive.
"The benefits bill could be reduced by properly supporting people to recover from mental health problems and, where appropriate, move towards work," he told The Independent.
"However, the current approach of cutting access to support and pressuring people to find work under the threat of sanctions is proving ineffective, making many people more unwell, and storing up longer term costs."
With the Queen's Speech on Wednesday marking the start of the new Parliamentary session, the Scottish National Party (SNP) has vowed to fight the Conservatives' over the cuts.
Eilidh Whiteford, the SNP's social justice spokeswoman, said: "We are already well aware of what to expect from the Tory government in this Queen's speech, with the continuation of the relentless assault on the poor and a further £12 billion in cuts to social security – and the SNP will lead the fight against these cuts every step of the way."
Duncan Smith was reappointed as Work and Pensions Secretary following the Conservatives' election victory in May.
Register for free to continue reading
Registration is a free and easy way to support our truly independent journalism
By registering, you will also enjoy limited access to Premium articles, exclusive newsletters, commenting, and virtual events with our leading journalists
Already have an account? sign in
Register for free to continue reading
Registration is a free and easy way to support our truly independent journalism
By registering, you will also enjoy limited access to Premium articles, exclusive newsletters, commenting, and virtual events with our leading journalists
Already have an account? sign in
Join our new commenting forum
Join thought-provoking conversations, follow other Independent readers and see their replies