Ice bucket challenge: One in six Britons took part – but only 10% donated
Social media campaign is reported to have raised $100m worldwide to date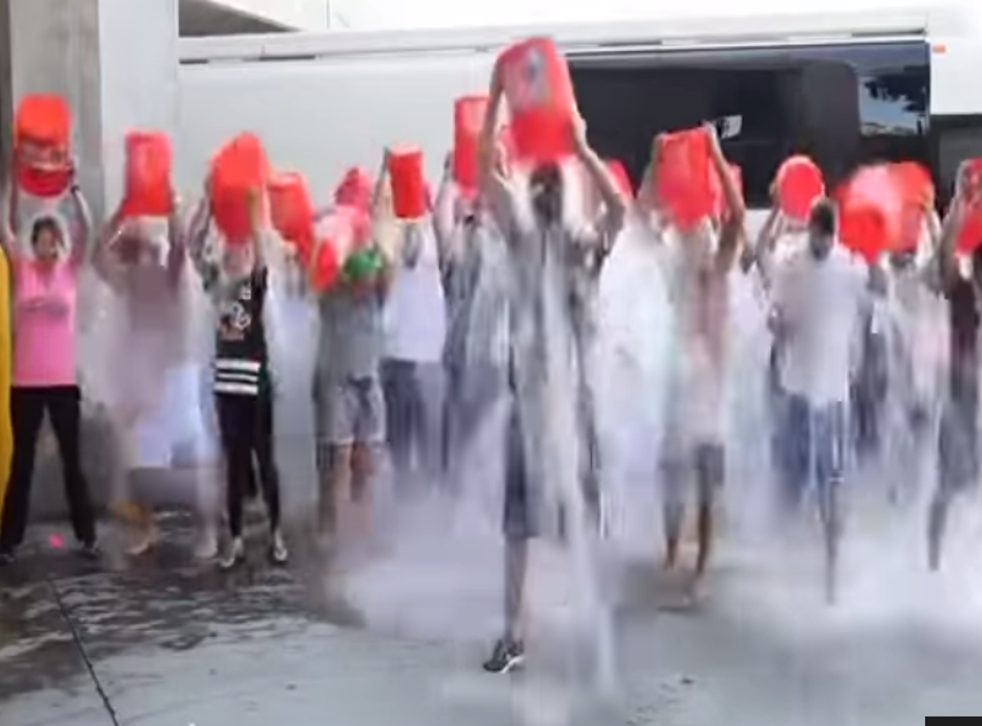 As the torrent of ice bucket challenge videos and nominations turns to a trickle, it has emerged that one in six of us took part in the viral charity sensation.
Seventeen per cent of Britons doused themselves in ice water to raise awareness for a variety of causes, the Charities Aid Foundation revealed today, making the ice bucket challenge the most successful campaign of its kind.
One in ten claimed to have donated to a charity as a result of taking part. ComRes, which conducted the research on the campaign, said an average of nearly £5 was donated for each challenge. A majority of those polled said their donations as a result of the ice bucket challenge were additional to the amount they were planning to give to charity anyway.
In pictures: The famous do the ice bucket challenge

Show all 17
The global trend which took off in the US to raise money and awareness for Amyotrophic Lateral Sclerosis (ALS), or Motor Neurone Disease, is reported to have raised over $100m to date, with the Motor Neurone Disease Association, Macmillan Cancer Support and Water Aid charities amongst others benefiting in the UK.
Previous social media charity campaigns were left trailing in the wake of the ice bucket challenge with six per cent of the 2,058 asked saying they had posted a #nomakeupselfie and seven per cent taking part in the Stephen Sutton Thumbs Up campaign earlier this year.
However, there were signs that the ice bucket challenge and charity social media campaigns of its kind have become victims of their own success. Thirteen per cent of those who said they had taken part claimed they would not do so in the future and just over half of those surveyed said they thought participants had been seeking attention.
Join our new commenting forum
Join thought-provoking conversations, follow other Independent readers and see their replies