Iceland becomes first UK supermarket to sell plastic-free, biodegradable chewing gum
85 per cent of people do not know chewing gum usually contains plastic, research finds 
Rob Knight
Wednesday 01 August 2018 11:02 Comments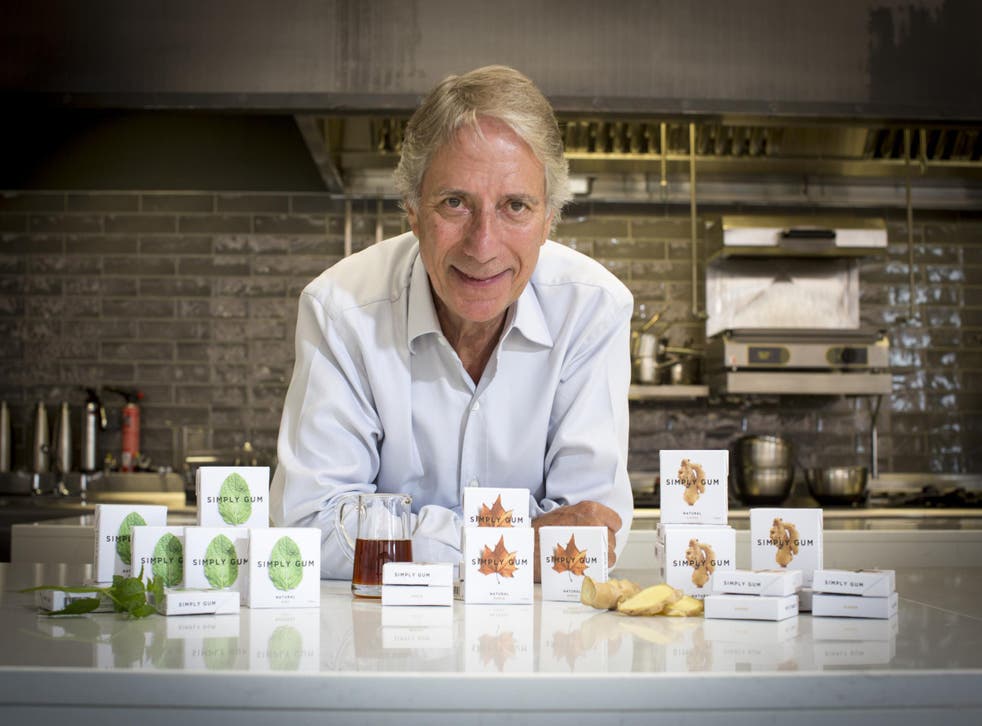 Iceland has become the first supermarket chain in the UK to sell plastic-free chewing gum.
Local councils are believed to spend around £60m a year removing gum from pavements up and down the country. But, with more than 100,000 tons of chewing gum consumed every year and an estimated 95 per cent of Britain's streets stained with the sticky substance, they are facing a losing battle.
However, the new natural gum - Simply Gum - is completely biodegradable, making it better for the environment.
It is made from a tree sap called chicle which is extracted from the sapodilla tree, native to Central America.
The decision to stock the product forms part of the supermarket's pledge to go 'plastic-free' on its own label products – something the chain aims to fulfil by the end of 2023.
Following the announcement, Iceland commissioned research in which 2,000 UK adults were surveyed, revealing 80 per cent have no idea what ordinary chewing gum is made of. Shockingly, 85 per cent were not aware it usually contains plastic.
The most outrageously expensive food on the planet

Show all 8
Sir Malcolm Walker, Iceland founder and executive chairman, said: "I absolutely detest the mess that discarded plastic chewing gum creates on our streets and the fortune that is wasted by councils trying to clear it up.
"For decades, regular gum makers have hidden their synthetic ingredients behind the catch-all term of 'gum base' which is consistently used as an ingredient on pack.
"Simply Gum uses the original, natural gum base of chicle and is fully biodegradable.
"We are delighted to make it available to UK consumers in our stores so that they can have a real choice about what they are consuming and the impact they make on the environment."
Iceland will be the first supermarket to go 'plastic-free' for its own brand products
Around 60 per cent of the UK use chewing gum and of those who do, around two thirds would prefer a gum which isn't made from synthetic ingredients.
More than three quarters of gum buyers also said they will think twice about buying regular chewing gum again in the future.
As a result, 85 per cent of all Brits think brands have a responsibility to make it clearer what ingredients their products contain.
The research also found nine in 10 are worried about the damage being done to the environment by plastic.
Food psychologist, Dr Christy Fergusson, who is working in partnership with Iceland, said: "Over the past several years, as consumers we have become more conscious when it comes to the products we buy and the impact that our diet and lifestyle choices have on the environment.
"As a result, we want to know what we are purchasing, so we can make more informed decisions.
"With the introduction of Simply Gum, Iceland is taking another step forwards to that goal."
Around three quarters consider products which contain only natural ingredients to be healthier than products that don't.
And 40 per cent said they are buying fewer items which contain synthetic materials than they did as recently as five years ago.
Simply Gum creator, Caron Proschan, added: "I created Simply Gum because I recognised a need for a natural gum that was made with high quality, sustainable ingredients.
"We chose Iceland as our UK launch partner because of this shared commitment to quality and sustainability."
SWNS
Register for free to continue reading
Registration is a free and easy way to support our truly independent journalism
By registering, you will also enjoy limited access to Premium articles, exclusive newsletters, commenting, and virtual events with our leading journalists
Already have an account? sign in
Join our new commenting forum
Join thought-provoking conversations, follow other Independent readers and see their replies