Hundreds pack illegal London warehouse rave
Video footage shows maskless revellers crammed together ignoring coronavirus social distancing rules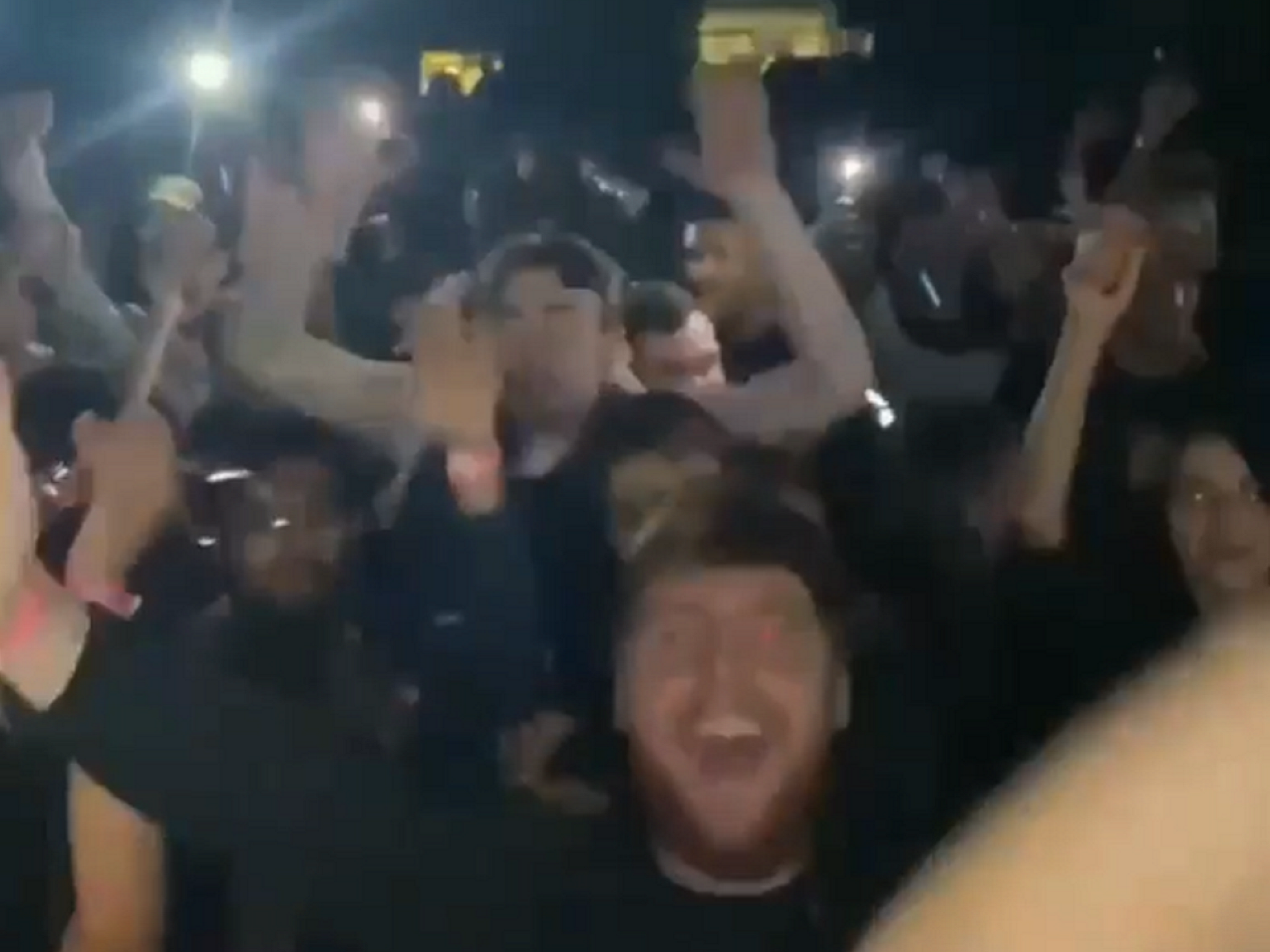 Hundreds have been caught on camera ignoring social distancing rules as they pack inside a warehouse for an illegal rave in London.  
Video footage shows maskless revellers crammed together as they dance in front of a live DJ with little regard for the strict measures.  
The recording, shared on social media, is said to have been filmed at a rave in Barking, east London, on Saturday night.  
The capital is currently under Tier 2 restrictions which ban households from mixing indoors amid rising Covid-19 cases across the city.  
Business Teshno posted footage of the event on Facebook on Sunday, describing it as a "plague rave" and tagging in three DJs.  The Rave Vault account also shared a video on Twitter and Instagram with the caption "London at it again last night" but later made its accounts private.  
The recordings have divided opinion, with some backing the event organisers and attendees – and others branding them "irresponsible covidiots".  
Matthew Boulter tweeted: "What did you expect by telling people you can't sing or dance."  
While others said the industry was "on its knees" and "being choked beyond repair" and that people "need a release" after months of lockdown.  
House music duo Solardo also waded into the debate, tweeting the day after the event: "Raves should not be illegal."  
DJ and producer Jon Dasilva hit back: "To promote Plague Raves is just f****** irresponsible and grotesquely narcissistic."  
The Independent has contacted Metropolitan Police for comment.  
In a separate incident, police in Brighton shut down a rave involving 200 people in the early hours of Sunday following reports of an "unusual number of people" descending on Stanmer Park.  
Officers are looking for the organisers of the event, who could face a £10,000 fine for breaching Covid-19 restrictions.  
The organiser of a "dangerous" illegal rave held in an abandoned east London pub earlier this month was also told they faced a £10,000 fine after police found more than 150 people packed inside the derelict building.  
A shisha bar in Birmingham was also slapped with the large fine after 250 people were found crammed inside during a police raid.    
Police bodycam footage captured the moment officers turned up at Kasablanca Shisha Lounge in Birmingham following complaints about loud music. 
Join our commenting forum
Join thought-provoking conversations, follow other Independent readers and see their replies