Fifteen-year-old girl 'kills mother, sets house on fire, then apologises to her on Facebook'
She posted the message on her mother's Facebook page two days after the alleged crime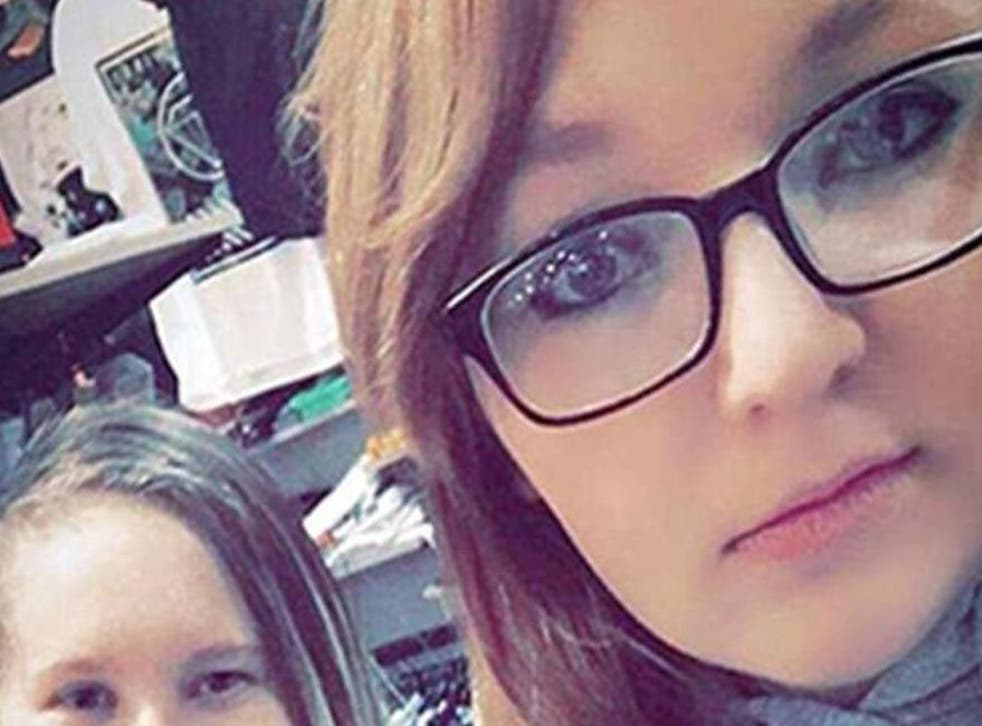 An Illinois teen who police claim killed her deaf mother before setting her house on fire wrote a goodbye message on her Facebook page saying she had been her "best friend".
Anna Schroeder, 15, allegedly lay in wait with a 0.38 revolver for her mother Peggy to get home from work in Morrison, Illinois, on Thursday.
Anna then asked Peggy, 53, to put a towel over her face, before shooting her to death in the head in the living room of the house the two shared, according to the Sauk Valley local newspaper.
World news in pictures

Show all 50
The girl then texted her friend Rachel Helm, 15, about the alleged crime and sent her a picture of the body.
Detective David Molina, the sheriff who interviewed both girls, testified that the two tried to clean blood out of the carpet and moved Peggy's body to her bedroom floor, covering her with a bedsheet.
The next day they bought more cleaning products for the carpet, and dyed their hair in preparation to run away.
On Saturday they set the house on fire to destroy the evidence, walked to a nearby cemetery and hid Anna's phone and gun.
Rachel, who has not yet been formally charged, eventually told her mother about what had happened.
Anna posted a message to her own mother's Facebook page that evening: "I don't even know if you can see me right now but if you can I just want you to know you were my best friend. There were so many things I wanted to say and do with you. I wasn't always the best daughter and I'm so sorry. I love you so much mom I just want you to know and I'll never forget you."
Anna and Rachel have appeared in Whiteside County Court and are being held at Mary Davis Detention Home in Galesburg, though the latter has not yet been formally charged.
Anna has been charged with two counts of first-degree murder, concealment of homicidal death and arson.
She confessed to the crimes and said she had researched children who murdered their parents.
The official cause of death may take some weeks to establish, said Sterling Police Chief Tim Morgan, deputy coroner at the scene.
Register for free to continue reading
Registration is a free and easy way to support our truly independent journalism
By registering, you will also enjoy limited access to Premium articles, exclusive newsletters, commenting, and virtual events with our leading journalists
Already have an account? sign in