Waiting times for UK immigration appeals soar by 45% in a year
Exclusive: People challenging Home Office refusals – half of whom are successful – now wait on average 52 weeks for appeals to be processed, compared to 31 weeks in 2016, figures show
May Bulman
Social Affairs Correspondent
Tuesday 27 March 2018 21:47 Comments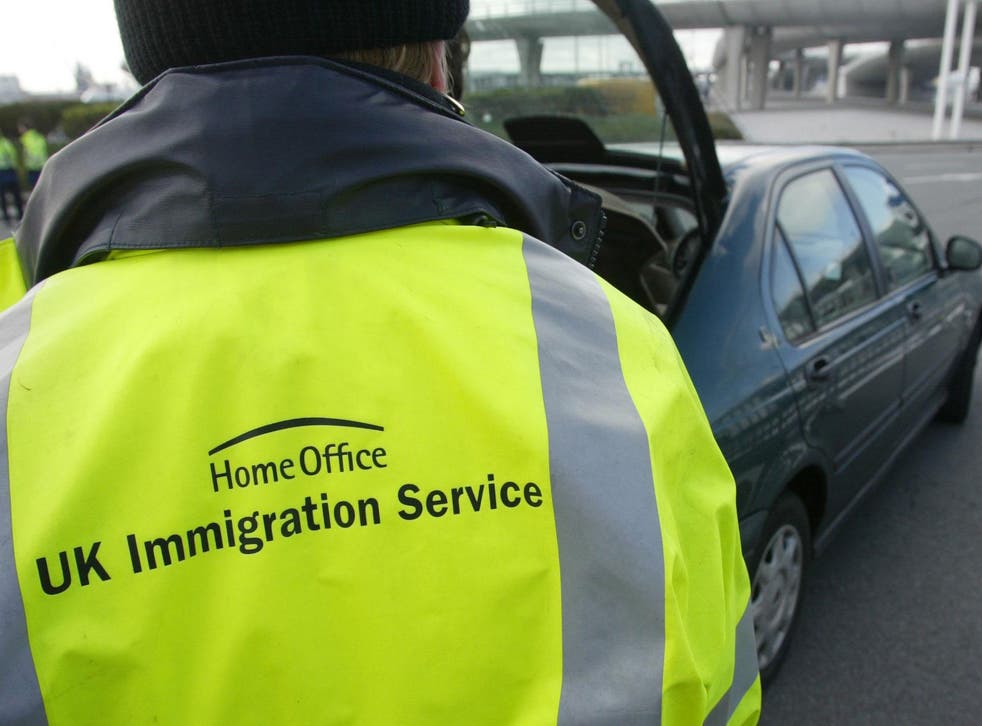 Waiting times for immigration appeals in the UK have soared by 45 per cent in the space of a year, with applicants now waiting an average of nearly 12 months, figures show.
The Ministry of Justice said the considerable increase in waiting times between 2016 and 2017 was due to a "significant reduction" of an "outstanding caseload" as they cleared older cases during that period.
But the increased delays mean families and individuals challenging refusals for them to stay in Britain waited on average 52 weeks for their appeals to be processed last year, compared with an average of 31 weeks in 2016.
Figures show that 50 per cent of these appeals are successful, meaning many of those who rightfully challenge the decisions are forced to wait and "put their life on hold" even though they have a right to be in the UK.
The rise in waiting times comes despite a decrease in the number of immigration appeals lodged, which has plummeted from 25,000 in 2014 to 7,000 last year.
Publishing the figures in response to a Written Question, Justice Minister Lucy Frazer said: "The average clearance time, which is measured from receipt of an appeal to its conclusion, went up between 2015-16 and 2016-17 because of the Tribunal significantly reducing its outstanding caseload and clearing older cases during that period.
"Outstanding caseload has now reduced from 64,800 in June 2016 to 35,100 at the end of December 2017."
But campaigners warn the long waiting times leave vulnerable people and families facing long periods of uncertainty, and can have a negative impact on the health and wellbeing of those who have fled conflict and persecution.
Prominent immigration and asylum barrister Colin Yeo told The Independent: "It's a ridiculous increase. It's particularly cruel for those looking to come to the UK, often to join family members, and having to wait months and months for an appeal hearing.
"And we know that 50 per cent are successful, in which case making people wait a year is really outrageous. They have to put their life on hold. And if they lose their appeal, then it means they're hanging around for longer, which isn't in the government's interest,
"But there's not much evidence that the Home Office is trying to do something about it. I don't think the Government has much interest in rapid appeal times."
Stephen Hale, chief executive of Refugee Action, meanwhile said: "We know people can often wait more than a year for their asylum appeal to be heard.
UK news in pictures

Show all 50
"Tribunal hearings can be postponed several times before going ahead, with very little notice, causing huge stress and anxiety at a time when people's futures are hanging in the balance.
"People seeking protection in Britain are facing delays and poor decision-making at every stage of the asylum process. This leaves families and people in vulnerable situations facing years of uncertainty, taking a tremendous toll on the health and wellbeing of those who have fled conflict and persecution.
"It's clear these parts of the system aren't working for anybody, certainly not taxpayers or those who rely on it to make life-changing decisions. Fundamental reform is needed to ensure it is fair, effective and compassionate."
Register for free to continue reading
Registration is a free and easy way to support our truly independent journalism
By registering, you will also enjoy limited access to Premium articles, exclusive newsletters, commenting, and virtual events with our leading journalists
Already have an account? sign in
Join our new commenting forum
Join thought-provoking conversations, follow other Independent readers and see their replies