Inequality: Richest 10 per cent in UK 'own half the country's wealth'
New research finds the poorest the half of households represent just nine per cent of Britain's wealth
Charlie Cooper
Whitehall Correspondent
Friday 18 December 2015 19:48 Comments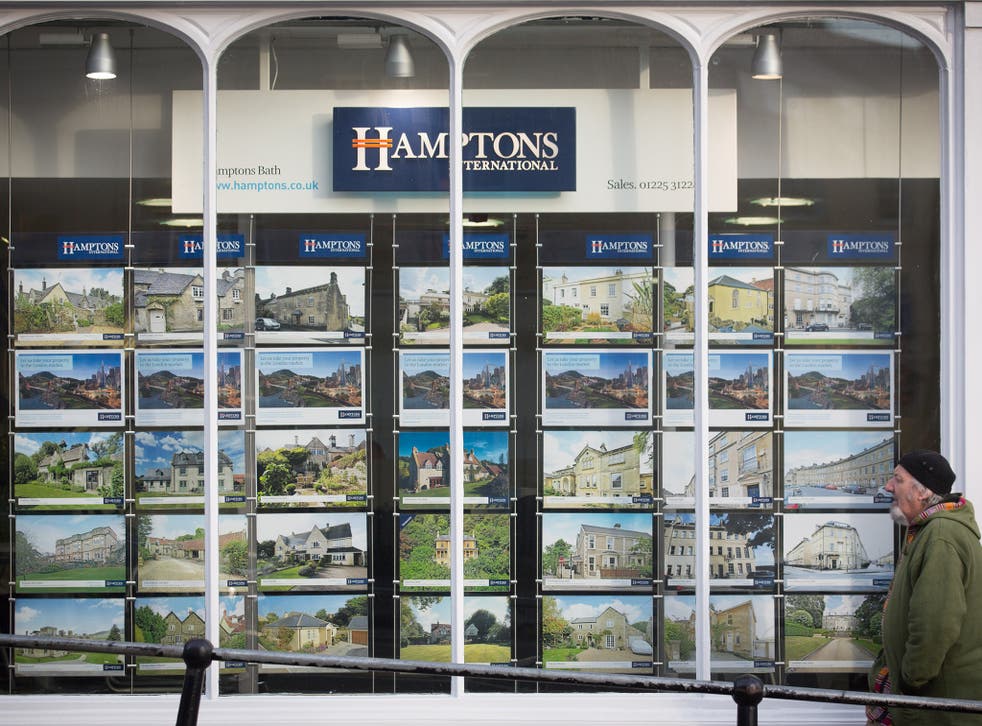 The richest 10 per cent of households in the UK own nearly half of the country's total wealth, while poorest the half of households represent just nine per cent, new official statistics reveal.
Findings from the Office for National Statistics (ONS) also reveal that wealth inequality is growing, with the richest tenth of society seeing their wealth grow 21 per cent since 2012, compared to just seven per cent growth for the poorer half.
Experts said that rising property prices and a widening gap in the value of pensions between rich and poor were partly to blame for the gap, but also pointed to Government policies, including cuts to inheritance tax.
The UK is already one of the most unequal countries outside of the developing world in terms of income. The country has performed better in international league tables on wealth inequality as a result of widespread home ownership.
But the new figures indicate this is now breaking down as the rising value of property and slow wage growth leave people on low incomes, often young would-be first-time buyers, frozen out of the market. At the other end of the scale, Britain has seen a boom in people buying up multiple properties to let.
"In wealth terms we weren't doing too badly in international league tables, but this looks like the income effect is starting to drip through, creating a 'two-nations' picture," said Duncan Exley, director of the Equality Trust.
USA: Income inequality is bad for sustainable growth, says IMF's Lagarde
"There are moves that have been made that will drive this even further. The most obvious is taking more and more people out of inheritance tax. That means the people at the top will be able to keep more wealth.
"I would expect the trends to head in a similar direction over the next few years."
According to the new ONS figures, the aggregate total wealth of all private households in Britain was £11.1 trillion between July 2012 and July 2014. The median household total wealth was £225,100 – up four per cent on the most recent previous figures, from 2010 to 2012.
The top 10 per cent of households were those owning at least £1,048,00 in assets, while the bottom 10 per cent had a maximum of £12,600.
There are also vast regional divides. 22 per cent of the wealthiest tenth of households were in the South East, and 18 per cent in London, but only two per cent in the North East and four per cent in Wales.
Property made up 35 per cent of total national private wealth, financial wealth 14 per cent and physical wealth 10 per cent. The biggest – and fastest growing – component of national wealth, however, was private pension wealth, at 40 per cent.
Mr Exley said that it was now "fairly unarguable" that inequality carried a high social cost.
"You're also seeing an economic cost because when a lot of wealth is concentrated in a small group of people the average person can't spend as much as they would like to do in the shops.
"It brings down demand and means there is an awful lot of money concentrated in footloose capital at the top. This is what drives people buying properties as investment assets rather than homes."
Register for free to continue reading
Registration is a free and easy way to support our truly independent journalism
By registering, you will also enjoy limited access to Premium articles, exclusive newsletters, commenting, and virtual events with our leading journalists
Already have an account? sign in
Join our new commenting forum
Join thought-provoking conversations, follow other Independent readers and see their replies