Inflation falls to its lowest level for more than a year as consumers benefit from petrol pump price war
Figures ease pressure on the Bank of England as it strives to meet its inflation target of 2 per cent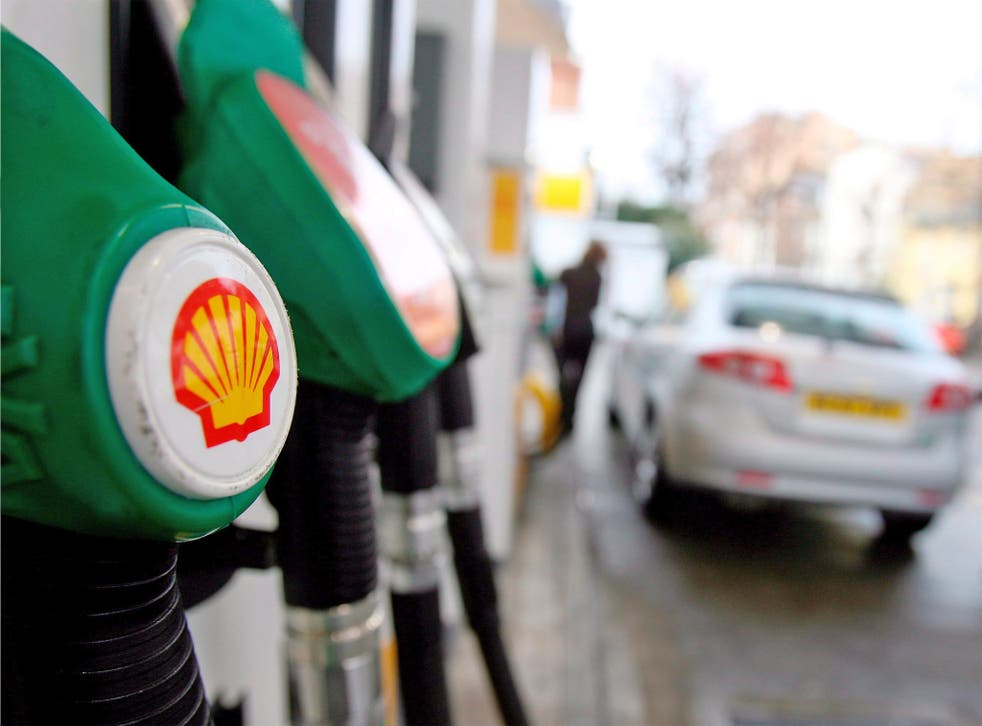 Inflation fell to its lowest level for more than a year in October, plunging to 2.2 per cent, official figures showed today.
The sharper-than-expected drop in the Consumer Prices Index (CPI) rate from 2.7 per cent in September to 2.2 per cent in October was seen as easing pressure on the Bank to lift historically-low interest rates. Sterling fell on currency markets as a result.
The figure equals the level of inflation in September last year and takes it closer to reaching the Bank's target level of 2 per cent for the first time in four years. It was last lower, at 1.9 per cent, in November 2009.
Prime Minister David Cameron hailed the fall as "encouraging news for hard-working people" in a Twitter message, though Labour pointed out that wages - rising at an annual rate of just 0.7 per cent, according to latest figures - were still lagging behind.
Savers are also still struggling to find accounts that beat the rise in the cost of living, according to price comparison website Moneyfacts.
Policymakers at the Bank of England's monetary policy committee (MPC) were shown the figures last week before making their latest decision to hold interest rates.
Tomorrow, the MPC's quarterly Inflation Report will take the temperature of the economy amid speculation that it will upgrade forecasts for growth and jobs.
Lower inflation expectations will reduce the pressure on the Bank to cut interest rates although better prospects for the UK's gross domestic product (GDP) and unemployment will have the opposite effect.
The Bank has pledged not to raise interest rates before the jobless rate falls to 7 per cent and indicated this target is unlikely to be met until the third quarter of 2016 at the earliest.
So the likelihood of this target being met sooner would add to anxiety that interest rates will be raised from their historic low of 0.5 per cent before that time.
A safeguard built into the "forward guidance" policy means rates can be subject to a "knockout" if inflation looks likely to spiral out of control but this is looking less likely now that it is close to the Bank's 2 per cent target.
Should tomorrow's report forecast inflation easing back further, it will be seen as a counterbalance to pressure from other economic indicators to raise interest rates.
Nida Ali, economic adviser to the EY ITEM Club, said: "Inflation is coming down much quicker than the Bank's expectations. In light of the latest developments, we are likely to see a big downgrade to inflation in tomorrow's report."
Key factors in the latest fall in CPI were a petrol pump price war that saw 4.9p cut from a litre of fuel during October, and a smaller impact from university tuition fees, a year after they were introduced.
Recently-announced energy price hikes of around 9 per cent have yet to take effect and are likely to have an upward impact on inflation later this year.
The latest plunge in inflation comes after the UK recorded three successive quarters of improving GDP growth as it strives to recover from the economic downturn.
Martin Beck of Capital Economics said: "October's inflation data suggests that the UK economy is hitting a sweet spot of accelerating growth and falling inflation."
He suggested the coming impact of energy tariff hikes would be offset by subdued underlying price pressures and meant there was little chance of the Bank of England's inflation "knockout" being triggered soon.
Chris Williamson, chief economist at Markit, said: "The easing in the rate of inflation and underlying price pressures will provide greater scope for monetary policy to be kept looser for longer and thereby helping ensure a sustainable upturn in the economy."
Sylvia Waycot of Moneyfacts.co.uk said: "The cost of living may be falling but this has done nothing to aid the untold anguish felt by the nation's savers."
PA
Join our new commenting forum
Join thought-provoking conversations, follow other Independent readers and see their replies