Inquest hears lessons learnt about IEDs after deaths in Helmand
Military officials say detection techniques have been changed since two Marines died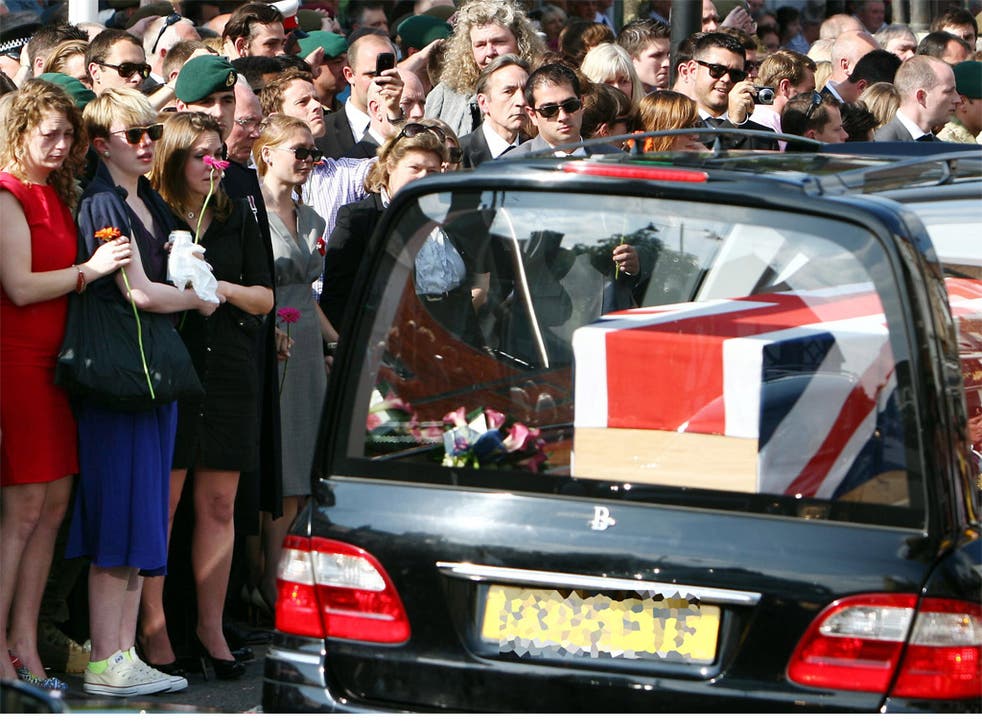 Two Royal Marines who died in Afghanistan last May were unlawfully killed by an improvised explosive device (IED), an inquest has ruled.
Marine Sam Alexander, 28, and Lt Ollie Augustin, 23, died after stepping on a remotely-activated bomb in Helmand Province – only metres from where a similar explosion had killed another British soldier just three months earlier.
Military officials told the Wiltshire coroners court that the IED detection device used in operations had been changed since the three deaths as the explosives went undetected during initial sweeps in both incidents.
The IED in this case was not detected because it was a remote device with metal elements yards away. The new bomb scanner has higher capabilities than the old "Horn", as it can spot devices which use little or no metal.
Marine Alexander's father, Stuart Alexander, The Independent's sailing correspondent, last night called for lessons to be learnt from his son's death and urged the British and American to "think carefully" about the dangers of increasingly relying on the Afghan National Partnership as troops withdraw.
Marine Alexander, who was awarded the Military Cross for gallantry in 2009 after saving the life of a wounded colleague in Afghanistan, and Lt Augustin had been working as part of a joint operation with Afghan National Forces to secure compounds in the village of Loy Mandeh Kalay.
Mr Alexander said: "This has been a harrowing day for Sam's family. "This was not a day to point fingers – that is something which Sam would have least wanted. To think that we can forever prevent similar things and such a vicious war is unrealistic."
He added: "What is clear to me is that the British and American governments need to think very carefully, especially as withdrawal of troops gathers pace, about whether the continuing insistence that ISAF [Nato] forces rely on the Afghan National Partnership is increasing the dangers into which they are sending our troops."
Captain Richard Hastings, a battleground intelligence officer for the Royal Marines, said that the men had not been told of the earlier death in the same area, and added that the information would have not prevented the double killing. "No one incident is going to shape something. Things move on quite rapidly and very quickly… Even if I had known I wouldn't have told the Marines in specifics, only if they had asked."
He added that the area the men were operating in had been handed over twice since the previous soldier's death, meaning it was probably "lost" in communication.
Marine Brett Newman, who had swept the area for IEDs with a Horn, told the inquest that he had done everything he could. "I did what I did and I wouldn't change it. I wouldn't have done anything differently."
Lt Col Steve Corbridge, of the defence inquest unit, said changes had been implemented since the three deaths including longer intelligence swoops.
Tributes were paid to both young men in court. Marine Alexander and Lt Augustin were with the Juliet company of 42 Commando.
Join our new commenting forum
Join thought-provoking conversations, follow other Independent readers and see their replies