Inside London Underground's lost property office: Umbrellas, dentures and... human ashes
Around 250,000 items are left on the tube every year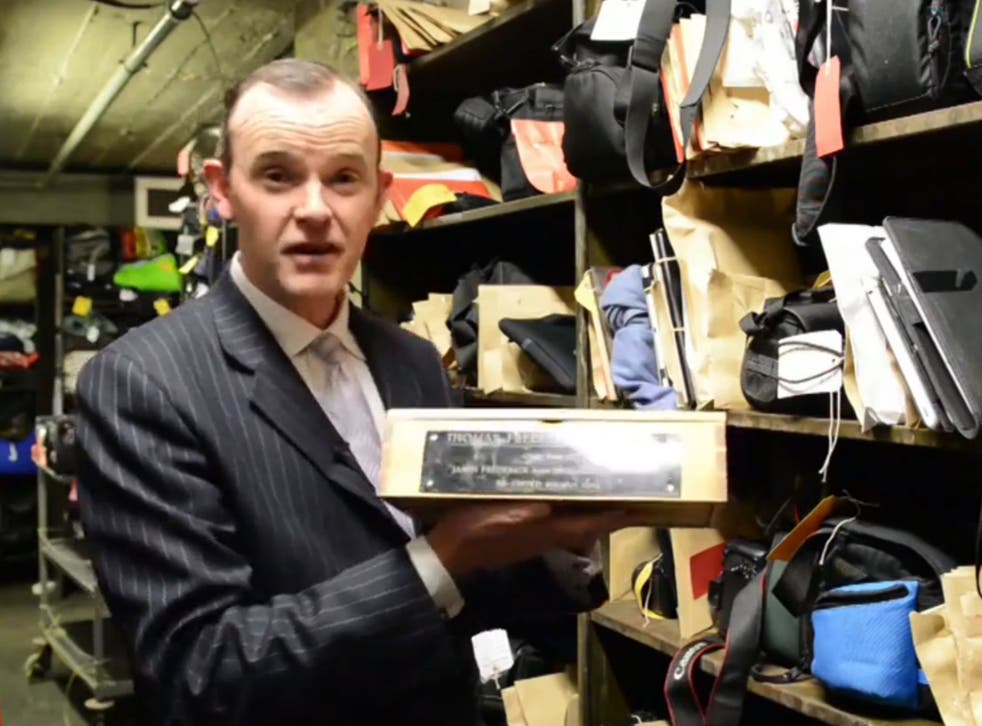 Amid the daily crush of the London Underground, it's easy for stressed and hassled commuters and tourists to forget umbrellas, cameras, iPads and… human ashes.
The remains of Thomas Frederick Johnston, who died on 4 October 1994, have been in the possession of Transport for London's (TFL) lost property department for over three years.
The "priceless" wooden box in which they are held is perhaps the most unusual thing to be left behind on the tube, but it is not the only one - 250,000 items are forgotten and abandoned every year in the cavernous transport network beneath London's streets.
In this film by London Live, Paul Cowan offers a tour of the lost property vault on Baker Street with its vast array of homeless articles.
"You never know from one day to the next what is going to be lost," Mr Cowan explains.
"It's a bit of an adventure each day seeing what comes in."
On an average day, 1,000 items flood into the office: endless reams of umbrellas, hats, scarves and electronic equipment.
But lining the walls there are also dentures, breast implants, Arsenal memorabilia and a giant gorilla dressed in a brightly coloured Hawaiian shirt.
Speaking about Thomas' remains, Mr Cowan says: "We just don't know where his ashes went to, what journey they took and how they ended up being with us here.
"But what we do know is that we're now the custodian, so if anybody knows who Thomas was we'd be grateful for you to let us know."
Among the miscellaneous items there are also a large number of crutches, walking sticks and buggies - but "where is the baby?!"
Then again, says Mr Cowan: "People carry everything and they lose everything.
"Anything that you can almost imagine: we've had it through here."
Join our new commenting forum
Join thought-provoking conversations, follow other Independent readers and see their replies