'Inspirational' Asian women are named for awards
Diverse group including a chef, beauty queen and doctor recognised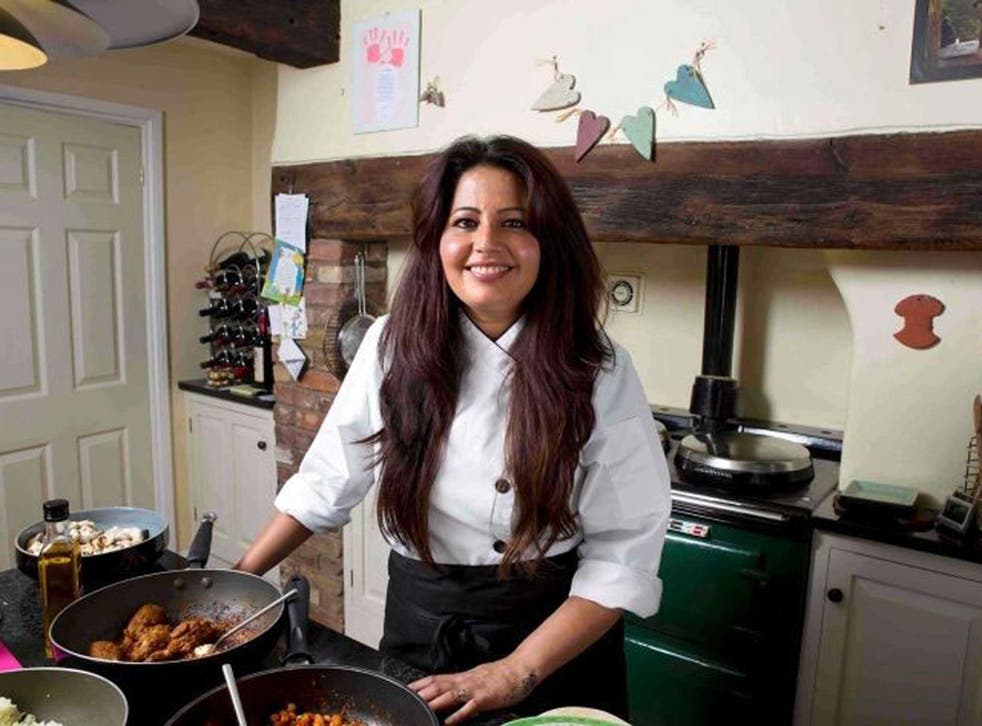 A teenage world street dance champion, a top football agent, the first deaf woman to be crowned Miss India and a consultant cardiac surgeon are among those in the running to be recognised as the most inspirational Asian women in the UK.
More than 50 women working in the arts, business, sports, media, humanities, finance and public sectors have been shortlisted for the 15th Asian Women of Achievement Awards (AWA), which celebrate women who make an "outstanding contribution to our culture and economy". There is also a young achiever award.
One of the UK's first female Indian chefs, Romy Gill, actress Preeya Kalidas and Chetna Patel, private secretary to the director general of economic and consular affairs at the Foreign and Commonwealth Office, are also in the running.
"The quality of this year's shortlist is a fitting complement to such a milestone year in the Asian Women of Achievement award's history. I am incredibly pleased to know that, 15 years on, we are still discovering the unsung Asian heroes of communities across the entire country," said the awards' founder, Pinky Lilani.
Women such as Nehal Bhogaita, a 25-year-old deaf woman from Leicester who was crowned Miss India, and Geeta Nargund, a senior gynaecologist and lead consultant for reproductive medicine services at St George's Hospital in London, have been praised by Lilani.
"When I look at Nehal Bhogaita and Geeta Nargund, I am astounded by their passion, courage and strength, and I am proud to know that these awards can provide the platform they need to expand their networks further and encourage other young Asian females to follow in their footsteps," she added.
Past winners include the actress Meera Syal, human-rights campaigner Shami Chakrabarti and BBC journalist and newsreader Riz Lateef. Last year's winners included Sue Kukadia, director of global immigration at Ernst & Young; Sipra Deb, who overcame her father's murder to set up a play centre in Sheffield; Ishrat Bano, then a post-doctoral researcher at the University of Cambridge, who has created a foundation to help girls from her home town in Pakistan gain access to university; and Grace Wang, then managing director of JP Morgan, who was recognised for triumphing in a male-dominated industry.
One of the awards' patrons, Cherie Blair, said she is "so proud" to have been involved from the start in a project that "showcases the skills and determination of some of Britain's most talented and inspirational women."
But, she added: "The job is far from done, which is why the AWA programme continues to thrive and remains so important. Too many women's talents go unrealised in Britain today, yet we would all benefit as a nation if they could be unleashed. So let's all get behind our Asian Women of Achievement and give them another 15 years of support."
The awards will be held on 4 June at the Hilton Hotel in London.
Register for free to continue reading
Registration is a free and easy way to support our truly independent journalism
By registering, you will also enjoy limited access to Premium articles, exclusive newsletters, commenting, and virtual events with our leading journalists
Already have an account? sign in
Register for free to continue reading
Registration is a free and easy way to support our truly independent journalism
By registering, you will also enjoy limited access to Premium articles, exclusive newsletters, commenting, and virtual events with our leading journalists
Already have an account? sign in
Join our new commenting forum
Join thought-provoking conversations, follow other Independent readers and see their replies