British Instagram traveller stranded in Thailand has 'serious brain infection', father says
Father warns daughter is becoming 'weaker by the hour' as fundraising campaign reaches nearly £20,000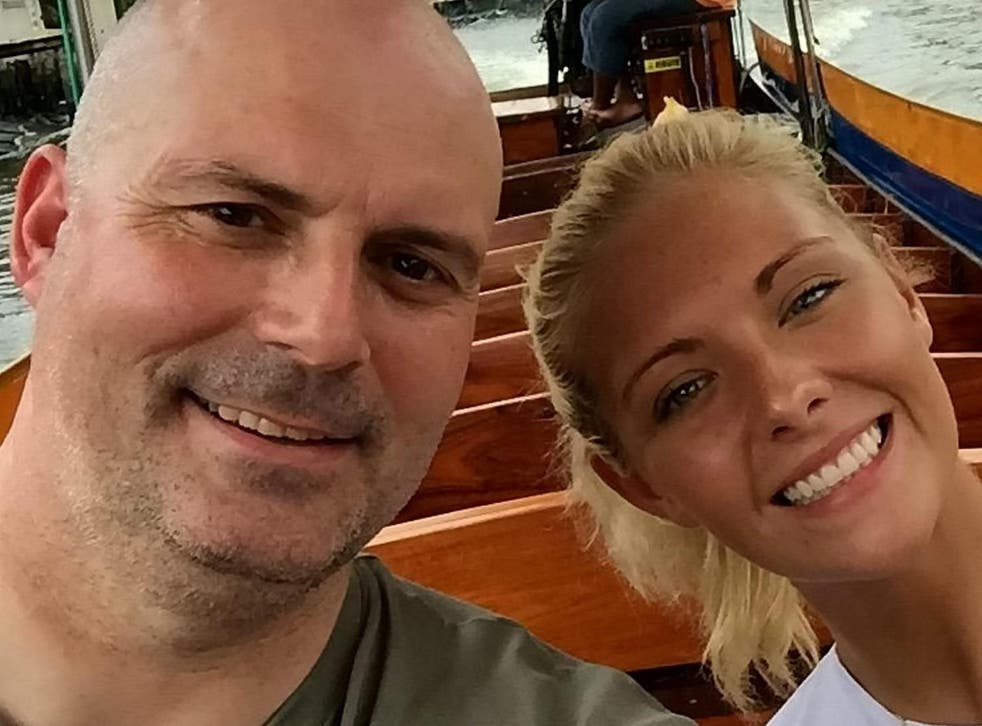 The father of a popular Instagram traveller who fell ill in Thailand has said his daughter is becoming "weaker by the hour" after he was told she has a "serious brain infection".
​Rebekah Fulton is currently in hospital in Phuket with her father, James Geddes, who is attempting to raise £25,000 to get her back to the UK.
Mr Geddes has previously said a senior doctor was concerned that an initial ear infection may have transferred to her brain and could require emergency surgery.
"Rebekah's condition is very complex and I have been told that it's a serious brain infection," he told The Independent today.
However, he added that the test results will not be confirmed until Tuesday.
"There are still test results to be confirmed and that will be Tuesday as the tests are CSF cultures to identify the bacteria," he said.
"Rebekah is becoming weaker by the hour."
Mr Geddes has said that his daughter is in an "extremely distressing" condition and requires sedation on a regular basis to stay calm.
He said he has also struggled to communicate with medical staff at the hospital due to the language barrier.
After flying to Thailand to support her, Mr Geddes set up a fundraising campaign which has raised nearly £20,000 of its £25,000 target.
He has said his daughter is too ill to fly on a commercial flight.
Ms Fulton, who is originally from Paisley, Renfrewshire, had been travelling around Asia and Australia.
She was in Thailand on a non-visitor visa when she fell ill as she was expecting to start work soon, according to her father, and she reportedly would have been eligible for medical care with her work permit, which was due to be granted this week.
Paul Masterton, who is Mr Geddes' local MP, has contacted the foreign secretary Jeremy Hunt for assistance.
He said: "This is a horrendous situation for any parent to have to deal with. My office have spoken to the family and the FCO and I have been in touch with the foreign secretary this afternoon.
"We need to get Rebekah home."
A Foreign Office spokesperson said consular staff were offering advice and support to Ms Fulton's family.
Mr Geddes said he was contacted by a member of the British Embassy yesterday who allegedly told him the embassy would be closed for Songkran, the Thai New Year's holiday, and would not open again until Tuesday.
He described the response as "totally unacceptable and a week too late".
Join our new commenting forum
Join thought-provoking conversations, follow other Independent readers and see their replies