International Women's Day: 9 charts that prove women are still treated like second-class citizens
These are the battlegrounds for female equality in 2015 and beyond
Zachary Davies Boren
Sunday 08 March 2015 13:45 Comments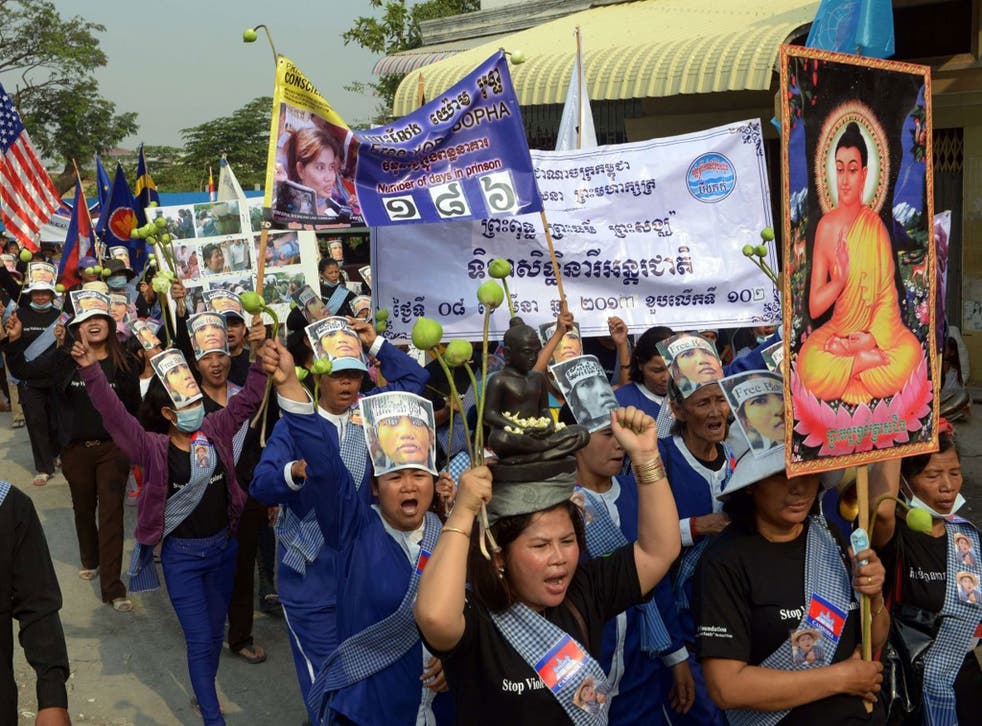 Many people look at society today - when women are more prosperous, more empowered, and more driven than ever to make change - and say 'look how far we've come'.
But the equality movement's accelerating success should not obscure the fact that there is much still to be done.
These 9 charts illustrate just how far there is to go:
It's travesty that so many people, of both sexes, suffer physically and sexually at the hands of loved ones.
As has long been the case, women remain the primary victims of all sorts — but particularly sexually driven attacks.
Last year a light was shined on the problem of rape around the world, from the Yazidi sex slaves of Isis to the college campus rape controversies in the United States.
India, now notorious for sex crimes following a series of highly-publicised gang rapes a couple of years ago, shows the extent of the problem and suggests that increased awareness leads to increased reporting and, perhaps ultimately, improved response.
The horrors of FGM extend to the UK, with the NHS estimating that over 20,000 girls under the age of 15 have been violently circumcised in this country.
The practice - designed to control women's sexuality - is particularly prevalent in Africa.
The statistics provided by Unicef (and used in the above graph) show many millions of girls have experienced it, and what's more: many of the women in these countries think it should continue.
Abortion Clinic Closures: The US is going backwards
In four states only one abortion clinic remains, following a three year period in which a record number of facilities were closed.
The liberal-conservative conflict is no longer a hot topic on the national stage, but activists have developed a canny way of stifling the landmark Roe vs Wade abortion-legalising ruling.
State government have increased the number of restrictions, quietly killing one of the women's rights movements great victories.
The victims of the great social media war of 2014 were women.
As Newsweek commissioned research from Brandwatch shows, the female players in the #GamerGate drama were mentioned far more often on Twitter than other critics of video-gaming culture or male 'unethical' video game journalists.
It's symptomatic of a wider problem, and that's the virulent abuse women - particularly activists - suffer online.
You could use almost any example in the world, from the 80-20 sex-split for US senators or the 13% of female representatives in Russia's lower House of Parliament.
Looking at the UK, especially before last year's cabinet reshuffle, women are seriously under-represented in government.
Society is struggling with all sorts of financial equality, and the gender pay gap hasn't gone away at all — and UN estimates say it won't for another 70 years.
A new UK law will require large companies to disclose the differences in average pay so we'll get a better sense of the problem.
The above graph shows the UK, with a pay gap of 19.1 per cent is among Europe's worst offenders.
This issue has momentum right now following the charged speech of Oscar-winning actress Patricia Arquette, who demanded for equal pay.
This graph went viral last week, and why wouldn't it?
Nothing better shows the dearth of female executives than news that there are more Johns and Davids as major CEOs than there are women.
Every year there are more women earning big bucks, but they represent a minute proportion of the super rich posse.
Register for free to continue reading
Registration is a free and easy way to support our truly independent journalism
By registering, you will also enjoy limited access to Premium articles, exclusive newsletters, commenting, and virtual events with our leading journalists
Already have an account? sign in
Join our new commenting forum
Join thought-provoking conversations, follow other Independent readers and see their replies