Former Met police chief calls for extremists to be detained in internment camps
'Bold steps' needed to prevent future attacks, says former official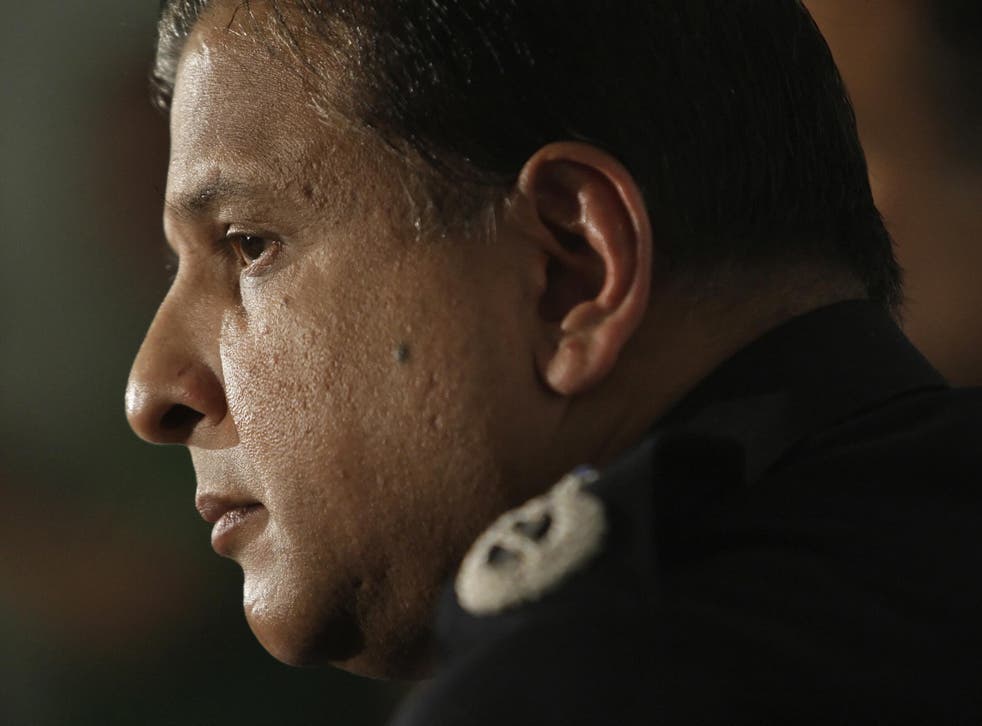 Thousands of suspected extremists should be detained in internment camps, a former high-ranking Scotland Yard official has said.
Warning that the UK faced an "unprecedented terrorist threat", Tarique Ghaffur said mass incarceration was needed to prevent future attacks because there were too many potential terrorists for security services to monitor. It emerged on Saturday that MI5 suspected 23,000 of being Islamist extremists, of whom 3,000 were still considered a threat.
"The time has come to set up special centres to detain these 3,000 extremists," Mr Ghaffur wrote in an article for The Mail on Sunday.
The measure has been condemned by human rights organisations and security experts alike, who said it would only exacerbate the threat from extremism.
Mr Ghaffur, who was assistant commissioner at Scotland Yard at the time of the 2005 attacks in London, said the camps could be overseen by "vetted Muslim and other community leaders".
Deradicalisation programmes would run inside the centres, Mr Ghaffur said, calling for imams to support the radical plan.
"I know many will oppose these centres as oppressive," Mr Ghaffur added. "But the threat we face from terrorism is unprecedented and if we do not take bold steps now we will not be able to prevent future attacks."
As part of his plans Mr Ghaffur also called for "extremist asylum seekers" to be "re-vetted".
Debate about anti-terrorism measures was reignited after the Manchester attack, in which 22 people were killed by Mancunian-born Salman Abedi.
Internment for suspected Islamist extremists was also proposed last week by Colonel Richard Kemp, the former British Army commander in Afghanistan.
World news in pictures

Show all 50
But former Met Commissioner Lord Ian Blair warned against the mass incarceration of suspects without charge, telling BBC Radio 4's Today programme the use of camps during the Troubles proved it was an ineffective and damaging policy,
"We must not move to a situation where we are just sweeping up people," he said.
"I mean, it reminds one of the events in Northern Ireland which led to the hunger strikes where you started to sweep up whole sets of a community, you angered that community enormously.
"The internment was not effective. The absolute thing we need now is the co-operation of the communities of Britain, particularly, I'm afraid it's clear, the Muslim community."
Former Security Minister Lord West has also warned: "Internment would be bad for our standing in the world, and also our position would not be good in fighting terrorists."