Introducing the wellderly
Growing numbers of the over-65s want to keep working, volunteer or go on gap years
Jane Merrick
,
Matt Chorley
,
Jak Brown
Saturday 19 May 2012 22:12 Comments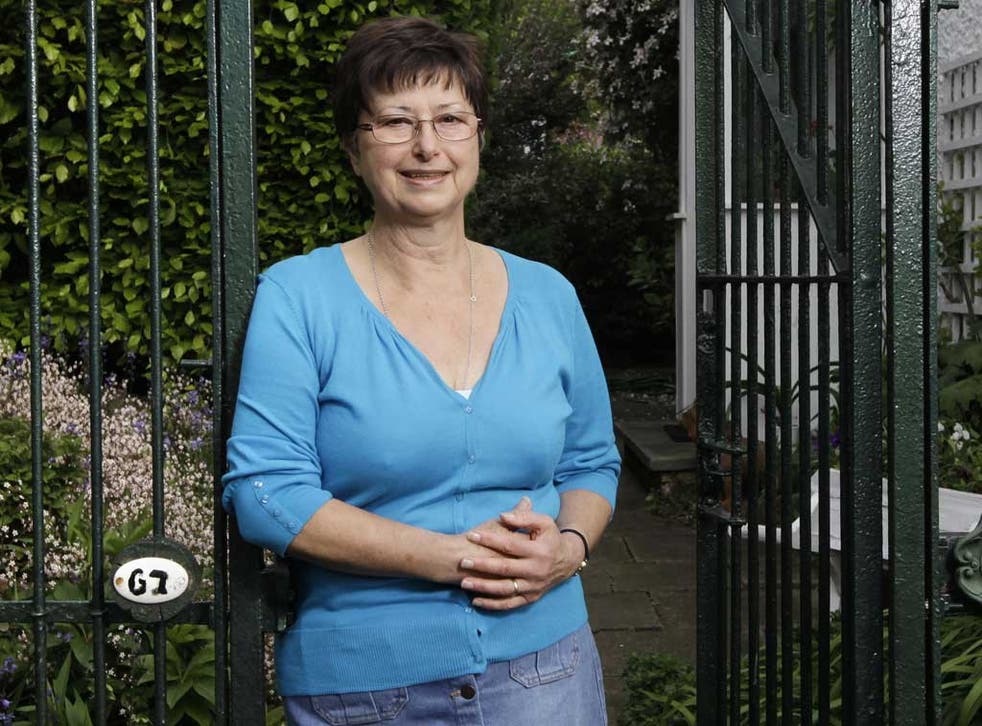 The triumph of 86-year-old Beryl Renwick and Betty Smith, 90, at a radio awards ceremony last week may have been notable because it was so unusual, but the pensioner DJs are part of a growing number of the "wellderly" – fit and active older people who are making the most of their retirement.
For those over-60s whose pensions have not been squeezed and are in good health, life has never been better, it would seem.
Official statistics show that a hidden "grey army" of over-65s is bolstering employment figures – perhaps putting off drawing meagre pensions – with some 891,000 in work, the highest figure for 20 years. The employment rate among the over-65s is 8.7 per cent, up from 5.3 per cent a decade ago. The number of "silver workers" is up 41 per cent in the past five years and nearly double what it was 20 years ago, the latest statistics reveal. Many of those are doing part-time jobs and are choosing to work rather than take full retirement, according to Saga.
Among men, the over-65 employment rate is 11.6 per cent, up from 7.3 per cent in 2002.
But for those who are now fully embracing retirement, the over-60s are contributing to society through volunteering more than ever before, figures show. Others are helping with looking after grandchildren and taking on challenges they were too busy to tackle in their working lives. There are, for example, charities helping pensioners tutor schoolchildren in developing countries via the internet.
Last week, when it emerged that 83-year-old Nicholas Crace, a volunteer driver for a local hospice, had become the oldest living kidney donor in the country, he told how he was back riding his bicycle three days after the operation. And yesterday, 73-year-old Tamae Watanabe became the world's oldest woman to reach the summit of Mouth Everest.
A recent study by the International Longevity Centre UK urged governments and companies to "rethink retirement" because so many people are living longer.
The over-60 population is predicted to increase from 13.6 million in 2008 (22 per cent of the total UK population) to 15.8 million in 2018 (24 per cent), and then up to 20.5 million in 2033 (29 per cent).
However, while the baby boomer generation – the current population of over-65s – is enjoying decent pensions, those coming up to retirement, currently in their fifties, are expected to face a huge squeeze on their funds.
Ros Altmann, director general of Saga, said the media coverage of the over-60s was too often focused on the negative side of growing old and, while it was essential to cover issues such as dementia and social care, there was not enough attention on the benefits of the "bonus years".
She said: "Retirement needs to catch up with people's lives. There is a whole new phase of life opening up for today's pensioners – the bonus years – where people work part time, as and when and how they wish to.
"This would be a win-win for the economy and society – it will help older people have higher incomes and create more jobs for the young. If we carry on as we are, then people will stop working, have low pension incomes and reduced spending power, which will stifle growth.
"Saga's research shows that many of our over-50s already want to work past 65.
"Work satisfaction, feeling useful and the social benefits we gain from working were key reasons that people wanted to continue.
"A social revolution, where we redefine age and rethink retirement, is well under way. By embracing and in fact welcoming the opportunities of these bonus years, we can help boost our ailing economy, ensure less reliance on the state and ultimately make retirement more fulfilling."
Between 2004 and 2010, official figures show that the average retirement age for men increased from 63.8 to 64.6 years, while, for women, the average retirement age rose from 61.2 to 62.3 years – beyond state pension age at the moment.
Ms Altmann said that a greater proportion of men than women were deciding to retire early, perhaps because female workers have little or no private pension and their state pensions are lower than men's. There are also more women who are single in their fifties and sixties than before, who cannot rely on a husband's pension and therefore need to keep working.
Research by the charity Age UK shows that volunteering among older people has never been greater. Nearly 4.9 million people aged 65 and over in England, 58 per cent of that cohort, take part in voluntary work. While the sight of older people behind the desk at local charity shops may be common, there are signs that the over-60s are becoming more adventurous in their volunteering. Saga runs projects for its members, including offering "gap years" in Africa for people who were not able to take the opportunity when they were teenagers.
A recent study by Age UK showed that 91 per cent of over-65s believed that volunteering offered them a chance to meet people and make friends, while 76 per cent said it made them feel needed, and 68 per cent believed it gave them more confidence.
Despite this, there is a risk that the country is overlooking the "wellderly": the same survey found that three-quarters of pensioners believed society failed to make good use of the skills and talents of older people.
Case studies...
'As a wellderly 80, I am pleased to be able to use the internet'
Keith Paterson, 80, lives in Newmarket, Surrey, with his wife, Pat. He set up and now runs silverhairs.co.uk, a website providing information for "Silver Surfers". Age UK named Keith its joint Internet Champion of the Year 2012.
Keith retired from local government at 58, and set about sharing his passion for the internet. His website has been running for 10 years. Having hearing difficulties, he finds email more useful than the telephone. As well as working with Age UK to encourage internet use among over-65s, Keith uses his website – which has up to 120,000 hits a month – to raise money for charitable causes.
More information can be found at ageuk.org.uk/it or by calling 0800 169 6565
'Over-65s should not approach their lives as being any different'
Dawn Ryder, 66, lives just outside Canterbury in Kent. After working as a community paediatrician, she decided a post-retirement luxury cruise holiday was "too self-indulgent", and wanted to do something useful with her time.
Since she retired, Dawn has travelled to Naxal, Nepal, and Port Elizabeth, South Africa, where she helped care for impoverished children and people living with HIV. She says she now has more knowledge and experience, as well as the time, to volunteer and "really give something back". Dawn feels that over-65s shouldn't approach their own lives, or be viewed by others, as any different; she says older people are just as capable, "just a little bit slower and you need a bit more winding up". She recommends her experience to any skilled person, regardless of age. She continues to volunteer with the Red Cross.
Register for free to continue reading
Registration is a free and easy way to support our truly independent journalism
By registering, you will also enjoy limited access to Premium articles, exclusive newsletters, commenting, and virtual events with our leading journalists
Already have an account? sign in
Join our new commenting forum
Join thought-provoking conversations, follow other Independent readers and see their replies