Man stabbed stabbed heavily pregnant girlfriend to death with scissors, killing unborn baby
'I'll kill you Andra, I'll eat your flesh,' Campeanu heard telling partner
Maya Oppenheim
Saturday 22 December 2018 12:58 Comments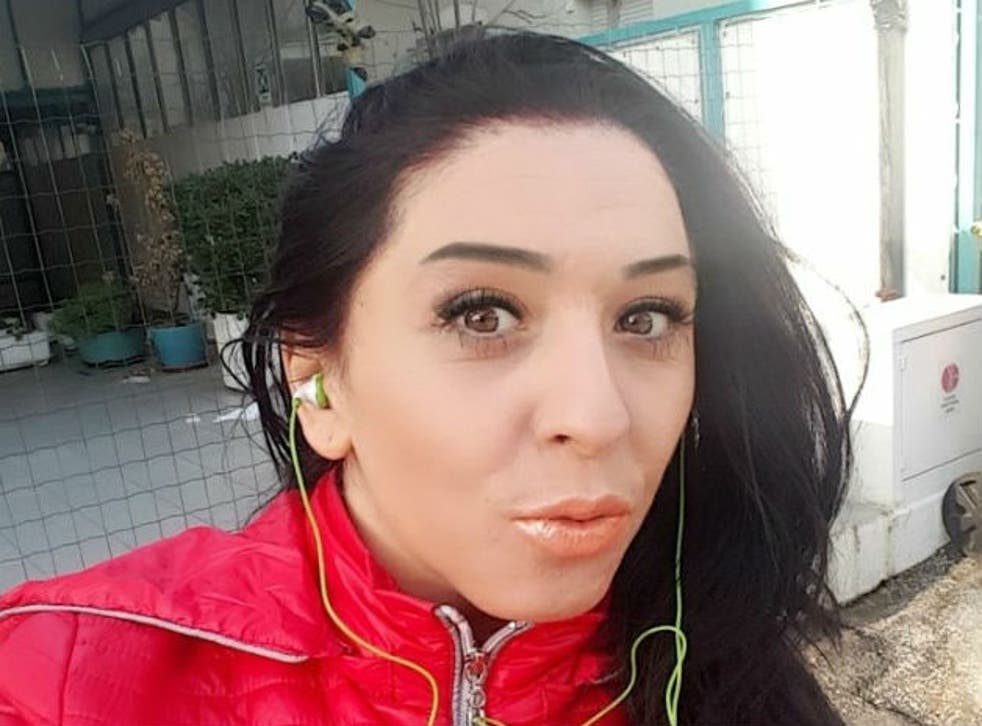 A man who stabbed his heavily pregnant girlfriend to death with a pair of scissors has been found guilty of her murder.
Ioan Campeanu, 44, was found guilty of killing 28-year-old Andra Hilitanu and their unborn child in their flat in Neasden in north-west London at the Old Bailey.
Prosecutors said the attack was Campeanu's "final act of brutality" after "years of violence" towards her.
Police found Ms Hilitanu with multiple stab wounds in the bathroom when they arrived at their flat on 1 June following a call to emergency services by Campeanu.
In his 999 call, he said: "She's dead, I killed her," adding that he had done it with scissors.
Prosecutor Brian O'Neill QC said Ms Hilitanu's cousin had previously seen Campeanu kick her in the groin, saying: "I'll kill you Andra, I'll eat your flesh."
Jurors were shown CCTV images of Campeanu leaving the scene at 12.44am on 1 June, appearing to drive into central London before returning to Neasden.
Mr O'Neill told the court: "No one else other than this defendant could have killed Andra, it being his final act of brutality against her after months and years of violence.
"He attacked her and their unborn child, plunging a pair of scissors into her neck and leaving them both to die as he went for a drive."
Earlier on the night of 31 May, the couple's neighbour in Neasden complained to their landlord that he could hear them fighting, the court heard.
Ms Hilitanu could be heard screaming and repeatedly saying "da, da, da", which translates to "yes, yes, yes", jurors were told.
Shortly after midnight, Campeanu phoned his daughter in London to say he had "got rid of her".
His daughter said she was aware her father and Ms Hilitanu were using drugs that were making him "confused and destroying him", Mr O'Neill said.
She also said her father "had not wanted any more children", the court heard.
UK news in pictures

Show all 50
Jurors were told the couple were both "heavy abusers of Class A drugs", in particular crack cocaine.
A Romanian interpreter translated the trial to Campeanu.
The defendant was unanimously found guilty of murder and child destruction by a majority of 10 to two after six hours of deliberations. He was remanded into custody to be sentenced on 10 January.
Detective Inspector Jamie Stevenson, of Scotland Yard, said: "He attacked a defenceless Andra and their unborn child and plunged a pair of scissors into her neck. He then left them both to die as he went for a drive, deliberately not summoning help for more than two hours, cruelly ensuring that both Andra and the child she was carrying were dead.
"Despite initially admitting his guilt to the attending officers, Campeanu has since refused to take responsibility for his despicable actions. He has unnecessarily put Andra's family through even more pain and suffering by forcing them to re-live Andra's murder at trial.
"My heart goes out to Andra's friends and family and I hope today's guilty verdict gives them at least a small measure of comfort and closure."
He said it would never be known if reporting the abuse she suffered could have saved her, but he called for anyone who is suffering or knows of someone suffering domestic abuse to inform the police immediately.
"Your call will be treated in the strictest confidence and could ultimately save someone's life and save you from suffering from years of regret," he added.
Additional reporting by Press Association
Register for free to continue reading
Registration is a free and easy way to support our truly independent journalism
By registering, you will also enjoy limited access to Premium articles, exclusive newsletters, commenting, and virtual events with our leading journalists
Already have an account? sign in
Join our new commenting forum
Join thought-provoking conversations, follow other Independent readers and see their replies