Iranian immigrant suffering 'delusional disorder' begs judge to be allowed to continue hunger strike even if it kills him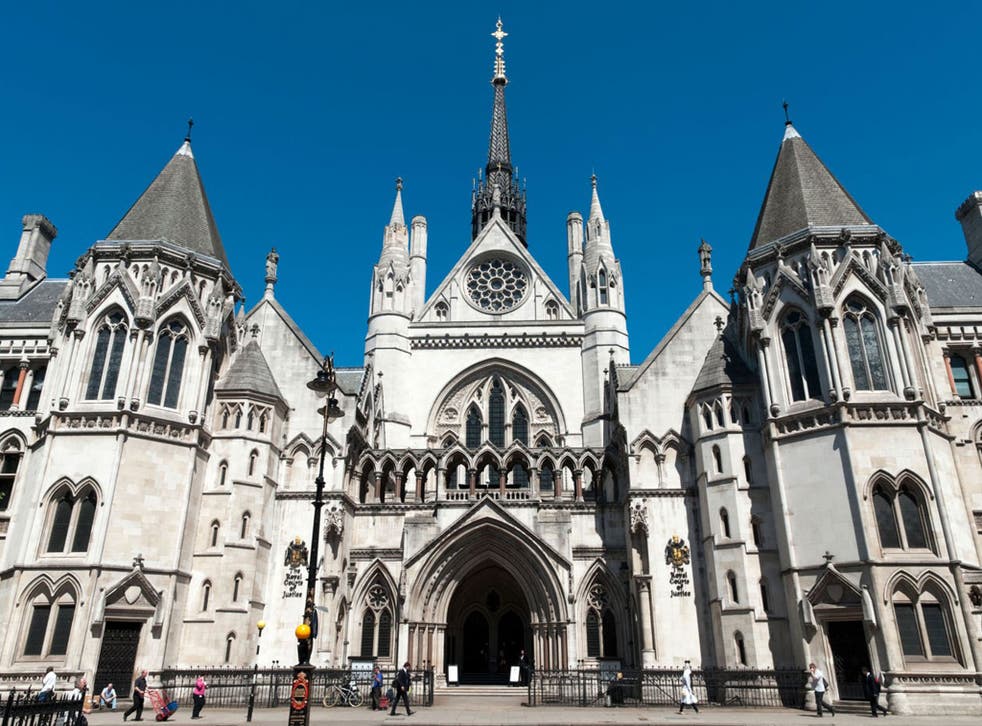 A hunger striking Iranian man begged a High Court judge this afternoon to let him continue his fast even if it results in his eventual death.
The 50-year-old man, a former doctor who cannot be named for legal reasons, stopped taking food and liquid in protest at the UK Border Agency's refusal to return his passport after his asylum application failed.
Psychiatrists say the man has a "delusional disorder" which has affected his capacity to use rational free will to fast to death and his treating doctors want the court to allow them to force feed him. An interim order has been in place since early December allowing him to be forcibly fed and hydrated but they want the order to be permanent until and if he regains capacity.
The man insists, however, that his protest is a deliberate decision he has made using rational free will.
In an emotional plea to the Court of Protection today he called on Mr Justice Baker to stop doctors from force feeding him.
Speaking through a Farsi translator he described how wanted to leave Britain but had been in limbo ever since his asylum application had been refused.
"I am currently living like a prisoner in this country," he said. "I don't have permission to leave this country, nor do I have permission to stay. If you place yourselves in my shoes, in the position of somone who is not allowed to leave this country, nor study or live a normal life, how would you react?"
He later added: "I have decided to go on with my hunger strike regardless of the consequences."
Asked by Mr Justice Baker whether he recognised that those consequences "will be that you will die" the man replied: "Under no circumstances do I wish to die. I wish to study, to live a normal life. However if I am to live like a prisoner I will continue my hunger strike."
The judge reminded the man, who says he fled political persecution in Iran, that it was not in the Court of Protection's power to decide whether or not he remained in the country. The judge added that the UK Border Agency showed no sign of being moved to return his passport because of his hunger strike. But the man has nonetheless vowed to continue his protest.
Earlier this week, three treating clinicians testified that the man, who is being treated at a hospital in the South East of England, "lacked capacity" to decide whether it was a good idea to go on hunger strike and called on the judge to approve the continued administration of nutrition and hydration.
As the former doctor took the stand today he was questioned by a barrister representing the Official Solicitor, the government appointed official who represents in the Court of Protection those who have lost the capacity to make decisions for themselves. It is the Official Solicitors job to make sure that they protect the "best interests" of incapacitated people - which can range from those in a coma to more complicated patients where capacity is variable because of, for example, learning difficulties or mental health issues.
Much of the questioning centred around what the Official Solicitor's representative described as the "unusual claims" the Iranian man has made about his persecution in Iran and what he believes to be the continued surveillance by Iranian intelligence agents since leaving the country.
His doctors previously testified that the man's psychiatric disorders often took on a persecutory tone with delusions of grandeur. In a will he wrote during one period of hunger striking last year he alleged that his home and car in Iran had been bugged by Iranian security forces; that an attempt to apply for a credit card was stymied by intelligence agents; that Iranian students in Cambridge pressured him to return to Iran and see the country's Supreme Leader Ayatollah Ali Khamenei and that Iranian agents had tried to poison his food on two occasions while he lived in South London.
Under questioning, the man said that while he believed his home and car had been bugged back in Iran, he may have "misunderstood" the other events because he was under "intense pressure at the time". He thanked his treating clinicians for the care they had shown him over the past five months but said he believed their diagnoses that he suffered from a delusional disorder were wrong.
Mr Justice Baker has called for further written submission from lawyers and said he would hand down a reserved judgement as soon as possible.
Register for free to continue reading
Registration is a free and easy way to support our truly independent journalism
By registering, you will also enjoy limited access to Premium articles, exclusive newsletters, commenting, and virtual events with our leading journalists
Already have an account? sign in
Register for free to continue reading
Registration is a free and easy way to support our truly independent journalism
By registering, you will also enjoy limited access to Premium articles, exclusive newsletters, commenting, and virtual events with our leading journalists
Already have an account? sign in
Join our new commenting forum
Join thought-provoking conversations, follow other Independent readers and see their replies