Is it rude to pay up while talking on your phone? Don't all call at once!
Woman turned away by supermarket for being on her mobile starts national debate
Jonathan Brown
Wednesday 03 July 2013 15:59 Comments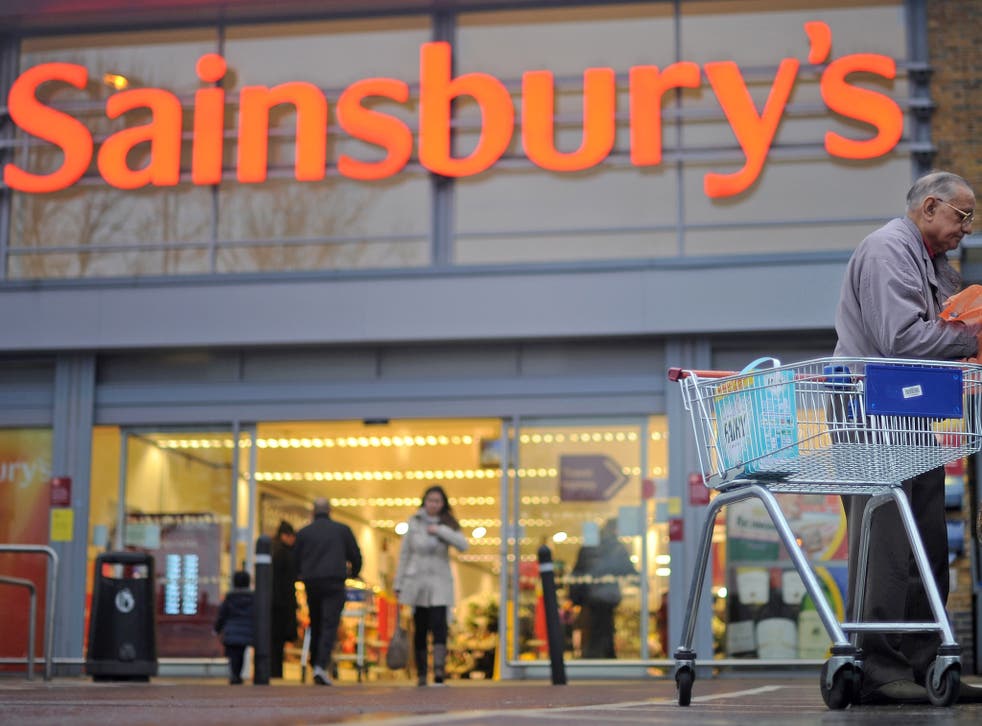 A supermarket checkout assistant was hailed yesterday as striking a blow for modern manners and a return to the age of civility after refusing to serve a shopper who was talking on her mobile phone.
Sainsbury's was forced to apologise to the customer who complained when she was told her goods would not be scanned unless she hung up. Property manager Jo Clarke, 26, was given vouchers by store bosses at a branch in Crayford, south east London, to compensate her for her treatment.
Speaking about her ordeal Ms Clarke said: "I don't know what she was playing at. I couldn't believe how rude she was. When did she have the right to give me a lecture on checkout etiquette? I won't be shopping there again - I'll go to Waitrose instead."
But users of social media sites and internet forums were enraged that the store – which launched its own belated mobile phone service this week – had caved in and the public appeared to be rallying behind the disgruntled checkout worker.
"Perhaps this is a turning point for mobile phone users everywhere. When chatting, keep your eye on the folk around you. That includes people trying to serve you, other road and pavement users and especially people behind you on the stairs," was a typical post.
"It's about time check-out staff fought back these people incessantly chattering on their phones. They can drive anyone crazy. It's rude and annoying. I often want to grab someone's phone to throw as far as I can, and I am not even a check-out girl, just a passer-by," said another.
Others were less complimentary.
A Sainsbury's spokeswoman confirmed that it was not the store's policy to refuse service to people on mobile phones.
Will Norman of the think tank The Young Foundation and author of Charm Offensive, a 2011 study into civility in the UK, said the reaction proved the findings that the majority of people still valued good manners very highly - despite growing pressures from work, mobility and technology.
"Being civil to each other is part of the oil which makes communities work. In our research taxi drivers and shop workers described being invisible which is fine as a one off but day after day it made people feel undervalued and undermined. It is quite simply rude," he said.
"New rules and codes of conduct take a while to develop and we are still in a development phase for mobile phones," he added.
Such is the confusion over what constitutes good mobile phone behaviour that Debrett's recently published an etiquette guide to the technology. It advised: "People in the flesh deserve more attention than a gadget, so wherever possible turn off your phone in social situations."
There are currently 82m handsets in use in Britain with one in six people admitting using their phone at a funeral. Siobhan Freegard, founder of parenting site Netmums.com warned that the ubiquity of the mobile phone was storing up problems for future generations.
She said: "With today's 'always on and always accessible' society, people are so used to being available at the end of the phone they are forgetting how to interact with people in person.
"While clearly this checkout operator doesn't have the authority to order customers to switch off the phone, you can see why they felt so frustrated. No matter how busy you are, life is nicer when you and those around you have good manners."
Register for free to continue reading
Registration is a free and easy way to support our truly independent journalism
By registering, you will also enjoy limited access to Premium articles, exclusive newsletters, commenting, and virtual events with our leading journalists
Already have an account? sign in
Join our new commenting forum
Join thought-provoking conversations, follow other Independent readers and see their replies