Isis planning 'enormous' attacks, UK counter-terrorism chief warns
In the last three years the number of arrests of terrorist suspects has risen by 57% compared to the previous three years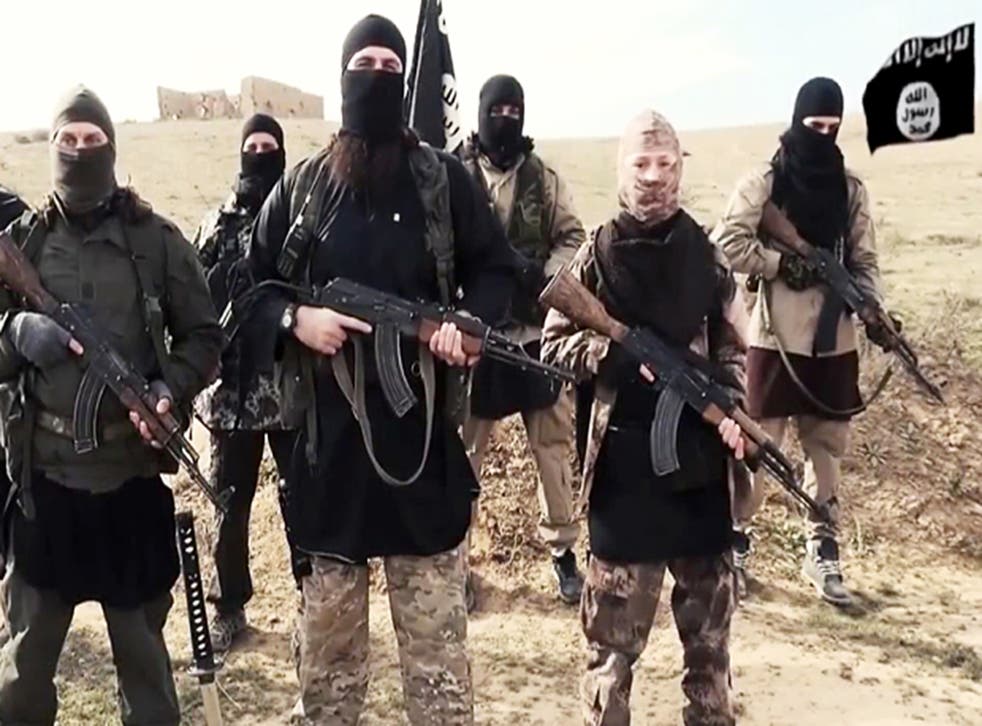 Police have revealed they will use Twitter to keep the public informed of an unfolding terrorist assault as they warned that Britain is facing the threat of "enormous and spectacular" attacks by Isis.
The senior officer in charge of counter-terrorism policing warned that the Islamist group had evolved its strategy away from targeting police and the military to assaults on "Western lifestyle" which have necessitated changes in police tactics.
Metropolitan Police Assistant Commissioner Mark Rowley said the Yard would be taking a "more speedy, precautionary approach" as they try to limit the death toll from scenarios including a Paris-style attack by marauding gunmen on multiple sites in London or other major cities.
Swedish teenager describes Isis experience
Officers managing an ongoing assault will use Twitter to advise the public on how to respond, including the new "Run, Hide, Tell" strategy outlined last year. Police said they wanted Londoners to follow their social media account - @metpoliceuk - to ensure they receive updates in what is likely to be a "fast-moving, dangerous and probably confusing" situation.
Mr Rowley said: "In recent months we've seen more plans to attack Western lifestyle… [Isis is] going from that narrow focus on police and military as symbols of the state to something much broader.
"And you see a terrorist group which has big ambitions for enormous and spectacular attacks, not just the types we've seen foiled [in Britain] to date."
He added "The speed with which we mobilise resources will change and will be on a larger scale. The priority is to save life. We are going to be much more speedy and precautionary in our approach."
The enhanced use of social media, which will also include the use of other platforms such as Facebook, is part of a broadening response from police to counter Isis as it seeks to radicalise individuals via online propaganda as well as infiltrating fighters who have seen action in Syria and Iraq back into northern Europe, as happened in Paris last November.
In pictures: The rise of Isis

Show all 74
Mr Rowley, who is the national head of counter-terrorism policing, said the "shared effort to look for any possible links of those networks or other networks that have reached the UK is obviously a massively high priority".
According to Yard figures, the number of counter-terrorism arrests has risen by 57 per cent in the last three years compared to the previous three years, with around half leading to suspects being charged.
More than three quarters (77 per cent) of those detained were British nationals while 14 per cent were female and 13 per cent were aged 20 or under.
Mr Rowley revealed that counter-terrorism officers are also increasingly using psychologists on their teams for advice on how to deal with extremists who may suffer from mental health problems.
The Yard has also seen more than 20 families and some 50 young people go through family court proceedings this year in cases linked to concerns about radicalisation.
Register for free to continue reading
Registration is a free and easy way to support our truly independent journalism
By registering, you will also enjoy limited access to Premium articles, exclusive newsletters, commenting, and virtual events with our leading journalists
Already have an account? sign in
Register for free to continue reading
Registration is a free and easy way to support our truly independent journalism
By registering, you will also enjoy limited access to Premium articles, exclusive newsletters, commenting, and virtual events with our leading journalists
Already have an account? sign in
Join our new commenting forum
Join thought-provoking conversations, follow other Independent readers and see their replies