More than 400 British Isis jihadis have already returned to UK, report warns
Experts divided on extent of threat posed by returning fighters amid fears many have 'disappeared'
Lizzie Dearden
Home Affairs Correspondent
Tuesday 24 October 2017 17:00 Comments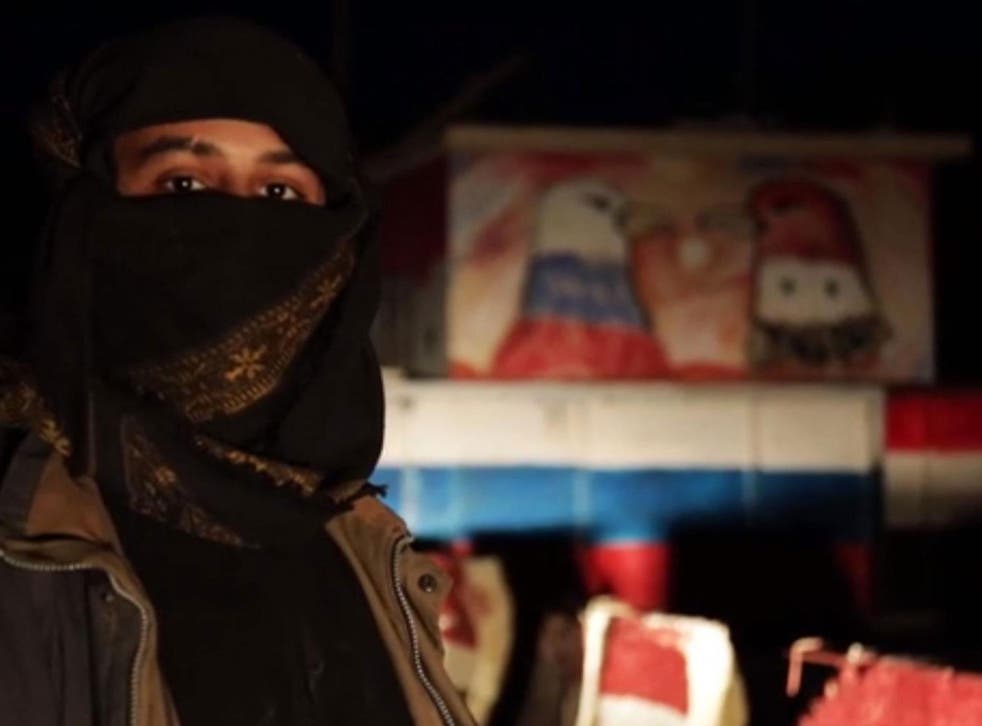 Thousands of Isis fighters have already returned to their home countries amid confusion over the number of foreign jihadis remaining in the dwindling caliphate, a new report has found.
Research by The Soufan Centre estimated that at least 425 British Isis members have so far returned to the UK – the largest cohort in Europe.
But there are fears many have "disappeared" from the view of security services, who will not publicly confirm how many returnees have been jailed or are being tracked.
Out of countries for which data was available, only Turkey (900), Tunisia (800) and Saudi Arabia (760) had larger numbers of returning foreign fighters, according to the study.
Of the 850 people known to have travelled to warzones in Syria and Iraq from the UK, around 100 are women and 50 are children.
Richard Barrett, the author of the report, said: "As the so-called Islamic State loses territorial control of its caliphate, there is little doubt that the group or something similar will survive the worldwide campaign against it so long as the conditions that promoted its growth remain.
"Its appeal will outlast its demise, and while it will be hard to assess the specific threat posed by foreign fighters and returnees, they will present a challenge to many countries for years to come."
Mr Barrett said former fighters' attitudes to Isis varied dramatically between those who rejected the group, became disillusioned, or were forced to retreat in battle.
He warned: "While it will be hard to assess the specific threat posed by foreign fighters and returnees, they will present a challenge to many countries for years to come."
The analyst, who has worked for British security services and the UN's counter-terrorism branch, said all 5,600 former Isis members who have returned to 33 countries pose some degree of risk.
"States have not found a way to address the problem of returnees," Mr Barrett added. "Most are imprisoned, or disappear from view. There will be a need for more research and information sharing to develop effective strategies to assess and address the threat."
Research found that not all Isis fighters may be able or willing to return to their home countries, and may travel instead to the group's emerging bases in Afghanistan, Libya, Egypt and the Philippines.
The findings came after Rory Stewart, an international development minister, said that the only way to deal with most potential returnees was to kill them.
"They are absolutely dedicated, as members of the Islamic State, towards the creation of a caliphate, they believe in an extremely hateful doctrine which involves killing themselves, killing others and trying to use violence and brutality to create an eighth century, or seventh century, state," he told the BBC.
"So I'm afraid we have to be serious about the fact these people are a serious danger to us, and unfortunately the only way of dealing with them will be, in almost every case, to kill them."
Max Hill QC, the independent reviewer of terrorism legislation, has instead called for a focus on "reintegration" in cases where authorities have decided individuals who return should not face prosecution.
He said it was right that security services have left space for those who travelled out of a sense of naivety, at a young age and who return in a "state of utter disillusionment" to be diverted away from the criminal courts.
There has been disquiet about unconfirmed reports that British Isis recruiter Sally Jones and her 12-year-old son, JoJo, had been killed in an air strike near Raqqa.
Brett McGurk, the top US envoy for the anti-Isis coalition bombing its territories in Syria and Iraq, said it was "for the best" for jihadis to die.
"Our mission is to make sure that any foreign fighter who is here, who joined Isis from a foreign country and came into Syria, they will die here in Syria," he added.
But analysts disagree about the threat posed by returning foreign fighters, arguing that some may not want to attack their home countries and that others' experiences could be used for counter-extremism efforts.
Harry Sarfo, a former Royal Mail postman who joined Isis in 2015, is among those claiming he wants to use his story to discourage other recruits after becoming disillusioned with the group's brutal regime in Syria.
In an interview from prison, he told The Independent knowledge was "the key" to unravelling Isis ideology, adding: "I came to the conclusion that this is not the path to paradise, it is the path to hell."
Amarnath Amarasingam, a senior research fellow at the Institute for Strategic Dialogue, said his research indicated that jihadis who want to fight abroad and those who want to attack locally are "two different kinds of people".
"One is more interested in leaving the sinful West and wants to help fight for what they perceive to be a more pure society – the ones who attack locally are mostly motivated by revenge and wanting to pay back the West for attacks in Syria," he explained, warning that there was some overlap.
Syrian Democratic Forces take Raqqa from Isis – in pictures

Show all 8
Mr Barrett said that Isis supporters who travelled abroad are initially less likely to see themselves as domestic terrorists than those who stayed at home, but that their feelings could change.
"If on return they begin again to feel as rootless and lacking in purpose as they did before they left, then they are unlikely to settle back easily into a 'normal' life, and as Isis increases its external campaign…returnees may be particularly vulnerable [to being drawn back into terrorism]," he said.
Research shows that returnees' involvement in terror attacks has so far been limited, although many of the deadliest perpetrators have had formal contact with Isis.
The Paris and Brussels bombers, Jewish Museum of Belgium gunman and Tunisian attackers had all fought for Isis abroad, but the vast majority of attacks have been carried out by fanatics with no formal training.
Many are known to have viewed the group's propaganda, which has been shifting its focus from calling for supporters to build a state to inciting global terror attacks as militants are pushed back in Iraq and Syria.
Increasingly, atrocities are being launched or plotted by Isis supporters who have been prevented from leaving their home countries, as seen with two of the London Bridge attackers.
The Soufan Centre report said that the group "pose a particular problem as they had geared themselves up to join the caliphate only to be frustrated", leaving them with a blood lust for Isis and increased resentment for authorities.
There is no central list of the number of fanatics prevented from joining Isis abroad, but Turkish authorities had recorded the names of 53,781 individuals from 146 countries feared to be attempting to join the fight in Syria and Iraq by June.
Interpol has already collected the names of around 19,000 people confirmed to have joined Isis, partly using the group's own registration documents.
Mr Barrett said the huge number of potential threats forced authorities judge the risk posed by each individual and act accordingly – a process that went drastically wrong for the "known wolves" of the Westminster, Manchester and London Bridge attacks.
The report warned that it can be difficult to obtain the necessary criminal proof to jail returnees, and that imprisonment merely postpones their release into society while risking the further radicalisation of other inmates.
Rehabilitation and reintegration programmes, meanwhile, are "notoriously hard to design and run".
Analysts warned that proper mental health and social support provision are vital to handle returning women and children in particular.
The report concluded that even when Isis' territorial "caliphate" in Syria and Iraq is defeated, the group's radicalisation framework and the push and pull factors that initially drew foreigners in such large numbers remain.
"To what extent the dispersed veterans of the war in Iraq and Syria will wish to regroup, resurge, recruit and recreate what they have lost, is as yet unknown," it said.
"Although there is disagreement over the threat that returning foreign fighters may present to their countries of residence or origin, or to other countries they pass through, it is inevitable that some will remain committed to the form of violent 'jihad'."
A spokesperson for the Home Office confirmed that around half the 850 British citizens who travelled to join Isis had returned, but could give no further details of those remaining or killed.
British authorities have powers including Terrorism Prevention and Investigation Measures (Tpims) to monitor suspects and can ban some from re-entering the UK, but the number of times the measures have been used is unclear.
Register for free to continue reading
Registration is a free and easy way to support our truly independent journalism
By registering, you will also enjoy limited access to Premium articles, exclusive newsletters, commenting, and virtual events with our leading journalists
Already have an account? sign in
Join our new commenting forum
Join thought-provoking conversations, follow other Independent readers and see their replies