Jihadi John: FBI 'identifies' Isis militant who 'beheaded' British aid worker David Haines and US journalists James Foley and Steven Sotloff
The FBI's director said the agency would not release the man's name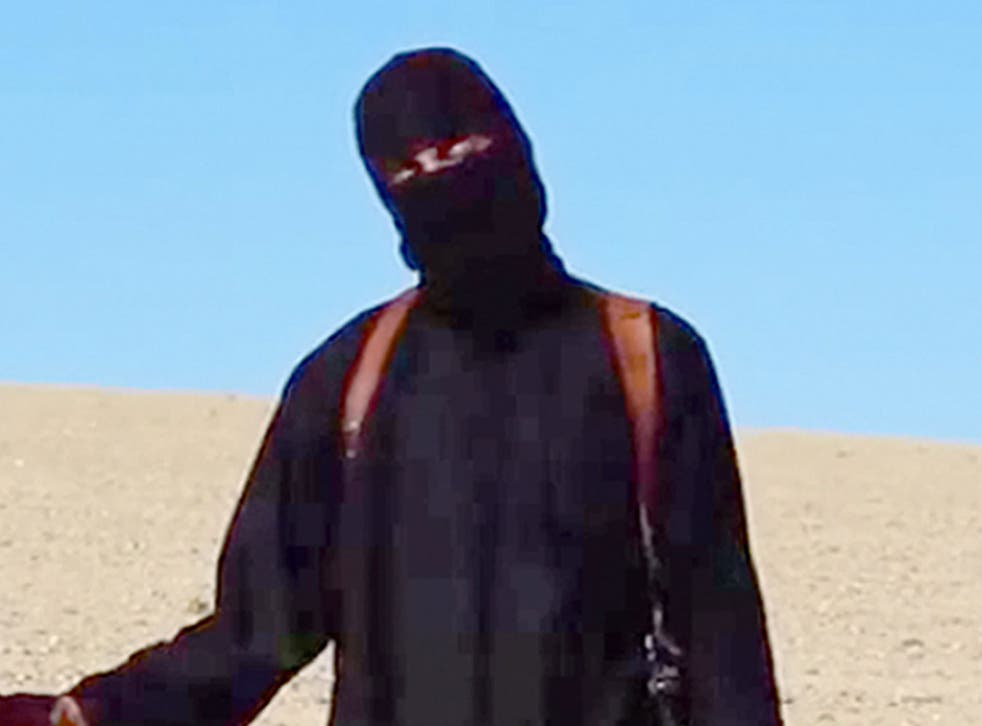 The FBI has claimed it has identified the suspected British Isis militant known as Jihadi John.
The fighter appeared to behead British aid worker David Haines, and two US journalists Steven Sotloff and James Foley, in three brutal videos released by the terrorist group calling itself the Islamic State (IS).
FBI Director James Comey said the agency would not yet name or reveal the nationality of the man who spoke in a London or south-east English accent in the videos.
Mr Comey did not address whether the US believes the man actually carried out the killings himself, as the beheadings are not shown in the videos.
The British Home Office said it did not comment on security operations.
The announcement comes after UK Foreign Secretary Philip Hammond claimed yesterday that intelligence agencies are "getting warm" in identifying the alleged masked murderer.
Timeline: The emergence of Isis

Show all 40
The man is said to lead a small group of British jihadis who became known by hostages as "The Beatles".
Abdel-Majed Abdel Bary, 24, known as L Jinny or Lyricist Jinn, is one of the men believed to be under investigation, when he tweeted a picture of himself appearing to hold a severed head.
His father, Adel Abdul Bary, admitted terror charges including liasing with Osama bin Laden after becoming an al-Qaeda spokesman after the 1998 US embassy bombings at a court in New York on Friday.
Up to 500 British jihadists are believed to be fighting with Isis in Syria and Iraq and the Government has increased counter-extremism measures in an attempt to prevent anyone else travelling to the conflict zones.
Responding to the crisis in Iraq, MPs will decide on Friday whether the UK should launch air strikes against IS in the country.
The Cabinet has unanimously backed UK bombings raids against IS in Iraq today, after Downing Street released the wording of the motion that will be put before the Commons tomorrow, along with a summary of the legal justification for the intervention.
Speaking at the UN General Assembly on Wednesday, David Cameron had argued that Britain must not fail to take on the "psychopathic" jihadis of IS because it is "frozen with fear" about repeating the mistakes of the Iraq War.
Additional reporting by PA
Register for free to continue reading
Registration is a free and easy way to support our truly independent journalism
By registering, you will also enjoy limited access to Premium articles, exclusive newsletters, commenting, and virtual events with our leading journalists
Already have an account? sign in
Register for free to continue reading
Registration is a free and easy way to support our truly independent journalism
By registering, you will also enjoy limited access to Premium articles, exclusive newsletters, commenting, and virtual events with our leading journalists
Already have an account? sign in
Join our new commenting forum
Join thought-provoking conversations, follow other Independent readers and see their replies